Bonsai Fever Spreads in Havana
By Vicente Morín Aguado
HAVANA TIMES — "It was the art of the elite in 13th century Japan, but here we offer them for free to anyone who wants them," says Ramon Bedias Gonzales, Chair of the Cuban Association of Bonsai Artists (UCAB). Erlan Perez Gallardo, winner of the People's Choice Award at this exhibition, adds: "We work with what we have. The tools are expensive and aren't easy to get. We do this Cuban-styled, as you can see. We're artists."
The pieces aren't exactly free, they are actually sold through different mechanisms we'll describe below. Also, not everyone can offer these plants the care they require over the years. One thing, however, stands out at the fair: the determination to spread this century-old Asian tradition across Cuba. The association's most important event has just come to an end at Havana's Quinta de los Molinos park, a remarkable venue for nature lovers located on Salvador Allende (or Carlos III) avenue.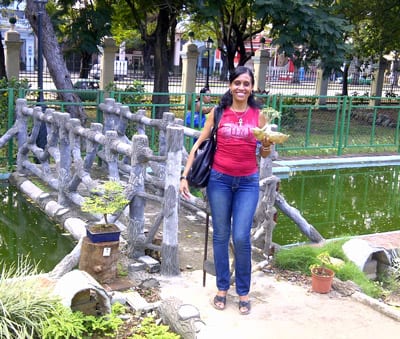 "It's been six years, and on October 23, we registered our organization's thousandth member. We have chapters in Holguin, Ciego de Avila, Matanzas and Mayabeque. We belong to the Jose Marti Cultural Association and count on the invaluable support of the City Historian, Eusebio Leal, who offered us this beautiful botanical garden. One day Cuba will come to be known as the "bonsai island," you'll see.
In effect, there are more than a hundred members with works on display and their pieces command admiration. Bonsais do seem to have come to Cuba to stay. The first and third Saturday of every month, the organization offers free lessons. "We haven't cancelled a single class in the past three years. We have primary schools linked to the association. The rest is the passion each person brings to the task," Ramon stresses. I am unable to take his picture for religious reasons.
Ada Elsie Rodriguez Gonzalez, who came in second by popular vote, poses next to Erlan. She is around seventy. "You've just photographed a poplar that took me five years to prepare. Some plants require much more time, but that's ok with me. "Erlan is only 27, have you thought about the heirs?" I ask her. "Someone will take care of it, maybe a grandson. There'll always be people willing to look after something beautiful."
The chair of the association explains that, far from any elitism or profit mentality, they only grant popularity awards, trying to steer clear of commercial competition. Incidentally, the winner presented a bougainvillea, a garden tree not too well suited to bonsai work.
"I'm young, I like to innovate. I never thought I'd get an award. I have a garden on Calzada del Cerro, just across the hospital people call Las Catolicas. Do people sell bonsais? Yes, they do, because it's costly and time-consuming work. I have to buy the plants in arboretums or get them in the countryside, which means spending money. But there are also donations; it's not all about money."
Eusebio Leal opened two stores in Old Havana, on Mercaderas and Muralla streets, where one can buy these plants tailored by human patience. Renowned visual artist Nelson Dominguez offers the association's enthusiasts imagination and resources.
There's no one age to start making bonsais, though Ramon claims the elderly predominate at the association. Elsie claims that it would be unthinkable for her to lose something so dear to her, that "it is like a pet."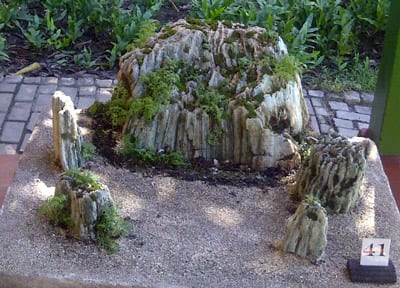 It is impossible to resist the invitation to get to know "Bonsai Island", where families can experience nature, far from their daily troubles. I say goodbye, seeing the happy face of a woman who paid six Cuban Convertible Pesos to take home a miniature ceiba tree, grown by the skilled hands of one of the many artists I have been following.
Havana's Bonsai Club received the Rosa Blanca Order from the Jose Marti Cultural Association. Incidentally, Marti's verses have all but been forgotten or replaced with other, ill-intentioned and belligerent ones, so it would be worthwhile to revisit them now:
I grow a white rose in July and January / for the sincere friend who extends his honest hand to me / and for the cruel enemy who tears out the heart I live with / I grow neither thorns nor caterpillars, I grow a white rose!
Vicente Morín Aguado: [email protected]