Book Publisher in Trinidad, Cuba Gives Out Free Copies
Created just four years ago, the cultural project is breathing new life into literary socialization in its own way.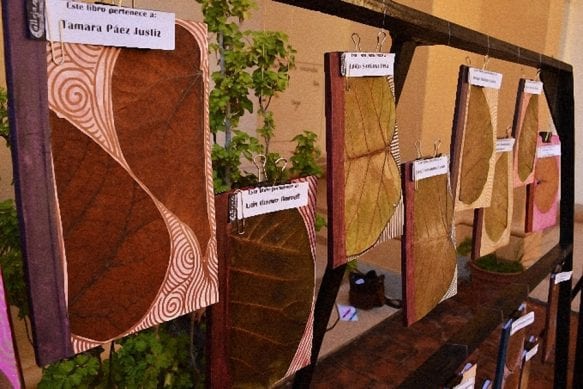 HAVANA TIMES – Callejas publishing house, a sui generis cultural project that edits and produces books to give away to the population, is making headway in the heritage city of Trinidad, in south-central Cuba.
Founded in July 2015, the project was conceived to create a book trust which the population could access freely, as well as being an innovative alternative for local authors to be published.
As an exchange between the project, art and local community, Callejas' editorial team consists of Adriana Rivero, designer and illustrator; Jose Brito, artistic director; Andres Castellanos, photographer and filmmaker; and Darien Pena, editor.
During this time, they have published nearly a dozen books, 200 copies of each, including Al pecho magazine, destined for cultural centers, festivals and events.
"Every cover, back cover and illustration is painted, decorated and drawn by hand," notes Adriana Rivero.
However the most striking thing about these books is that they are free. They are handed out among friends, institutions, libraries and cultural figures.
"In a town where everything is for sale, we give these away," Brito explained to IPS. This heritage city has been experiencing a tourism boom since 2015, where the private sector runs most of the market.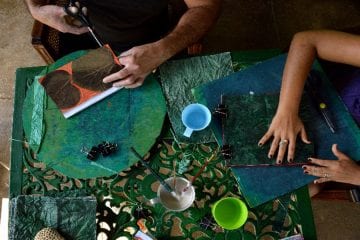 At the same time, he added that they don't want money to interfere with their work and explained that production costs come out of the founders' own pockets, by renting rooms out to tourists.
Rivero believes that in spite of Cuba being a "publishing paradise", the system can't keep up with all of today's literary creation.
"In Trinidad, there is an interesting talent pool of poets and storytellers who have enough unpublished work to compile a decent literary catalogue," she said.
Nevertheless, she stressed that authors from other provinces have also offered their work for the project's selection of works that have not been published by their author yet.
With this in mind, they promote unknown authors and are creating a literary catalogue like no other we have seen in Cuba before.
"As well as publishing a great deal of these works, we want to do this in an innovative way, that catches your attention and encourages consumption. Thus, the need to put another "life" into books," Rivero considered.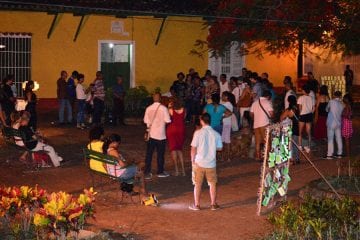 Every copy is numbered and aesthetically unique, with different handmade covers and illustrations, which gives every book a greater artistic value.
Meanwhile, Callejas manages collections such as Sueltos (printed poems or phrases in a lighter format like bookmarks and decorations), and Estampas (to promote short poems or lyric fragments with an attractive digital design to socialize on social media).
Therefore, every book produced is also made into a PDF.
"Every cover, back cover and illustration is painted, decorated and hand drawn," Rivero insists.
They use many different techniques for creating handmade designs, including crochet, dyed paper, different types of fabrics, which turn every copy into a visual delight.
"All of the production work is done by members of the project, we don't buy anything from third parties," Brito stressed.
Another thing that is unique to Callejas Publishers is the performance element at every one of their book launches.
"We do everything we can to try and avoid the typical launch with someone talking about the author and their work to a public who is already interested in the work," Brito reasons.
The artistic director revealed that they use a combination of theater, music and dance to present works in the form of installation art or curated as paintings.
"At every performance, we strengthen the tie between the public and literary work in the form of a social experiment," Brito said.
"The project has been giving us opportunities to broaden its limits, all by itself. There are so many ideas and not enough time to do everything that pops up," he concludes.