Brandon and Glen: "The Police Killed Nicaraguan Journalist Angel Gahona"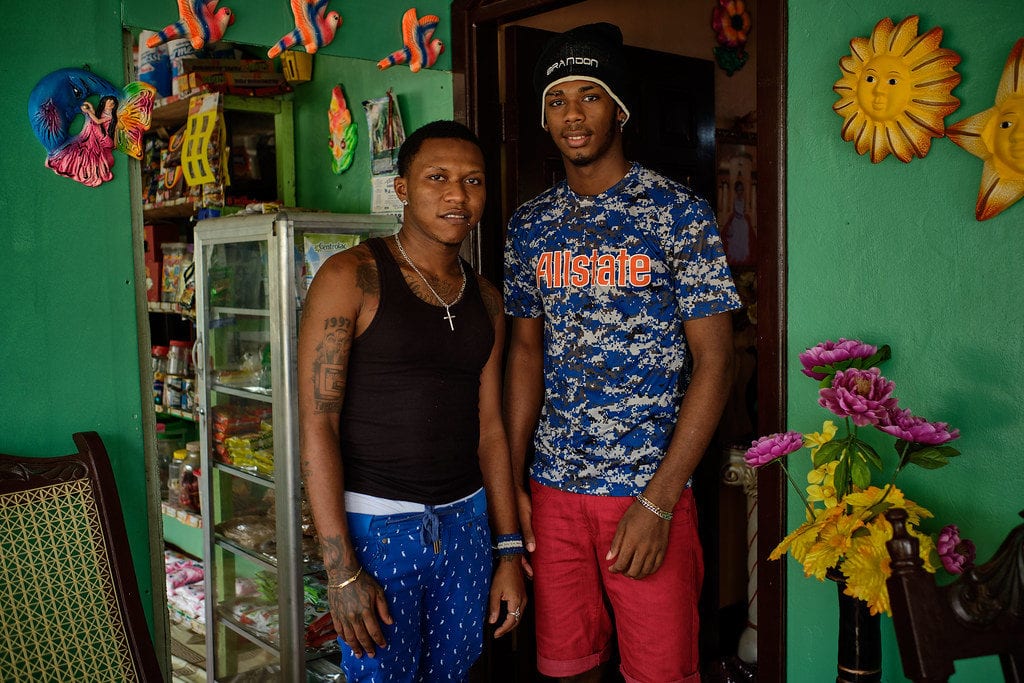 They remained almost thirteen months in prison, for a crime they did not commit, while the murder of the journalist continues in impunity
By Yader Luna (Confidencial)
HAVANA TIMES – For Glen Slate, the worst day of the 392 that he spent locked up in jail, was when his daughter was taken to visit him. "I remember that she arrived, hug me and said: 'Dad, let's go home.' I only answered by saying that I was working and could not leave yet," he recalls. His cellmate and friend, Brandon Lovo says that the worst torture they experienced "was confinement."
These two young men from Nicaragua's Caribbean coast were convicted by one of Daniel Ortega's judges, accused of killing journalist Angel Gahona, on April 21, 2018, while he covered the aftermath of a demonstration transmitted on Facebook Live in his native Bluefields. Both men insist on their innocence.
"Everyone knows the cops committed that heinous murder," says Brandon. While Glen adds: "They were guilty and they accused us because they wanted to wash their hands with us."
Despite being imprisoned in the La Modelo prison on the outskirts of Managua, far from Bluefields, they assure that they always trusted that they would leave the confinement. Both were released last June 11 along with numerous leaders of the civic protest in Nicaragua.
"It could not have been us"
The young men report that, at the time they killed Gahona, they were together with other friends near a restaurant, a block and a half from Bluefields' City Hall.
"We heard the shot, but we never knew what happened. At that moment we moved from that place, but while we were walking I felt a terrible pain. I called Glen and said to him: I am hit!" narrates Brandon.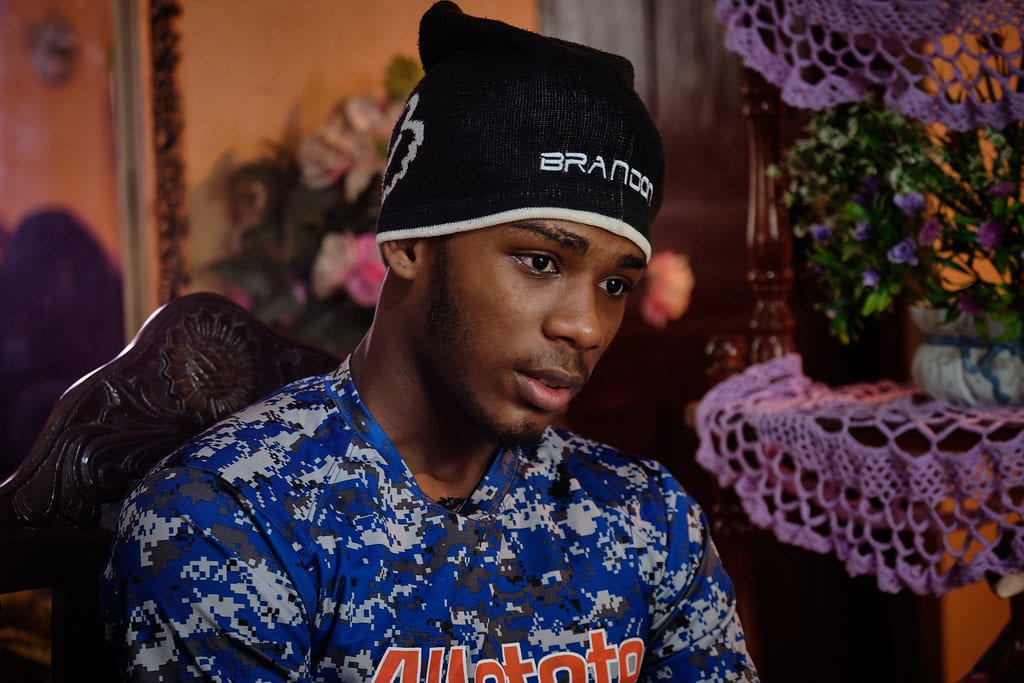 They report that an ambulance that passed through the area refused to move him, but when Glen pleaded for his friend they took him away. "It was not until I was in the hospital that I heard that a journalist had been killed and sometime later they brought his body and I knew it was Angel," explains Brandon.
Glen remembers that he felt shocked because he had studied with Angel, Gahona's older son, and "he was a well-known and beloved journalist." In the hospital, he remained in observation for seven days after the shot he received. He never imagined that days later he would be blamed for that murder.
Without evidence
These young afro-descendants, childhood friends, were accused by the Prosecutor's Office of killing a journalist with a homemade gun. They insisted that perhaps their only "fault" is to have been close to the place where several protesters remained and in a perimeter where there were only policemen surrounding Gahona.
"We never fired anything, they grabbed us to say that they had the culprits and be able to wash their hands, but we all know the true face of the Police, that they are murderers," expressed Brandon.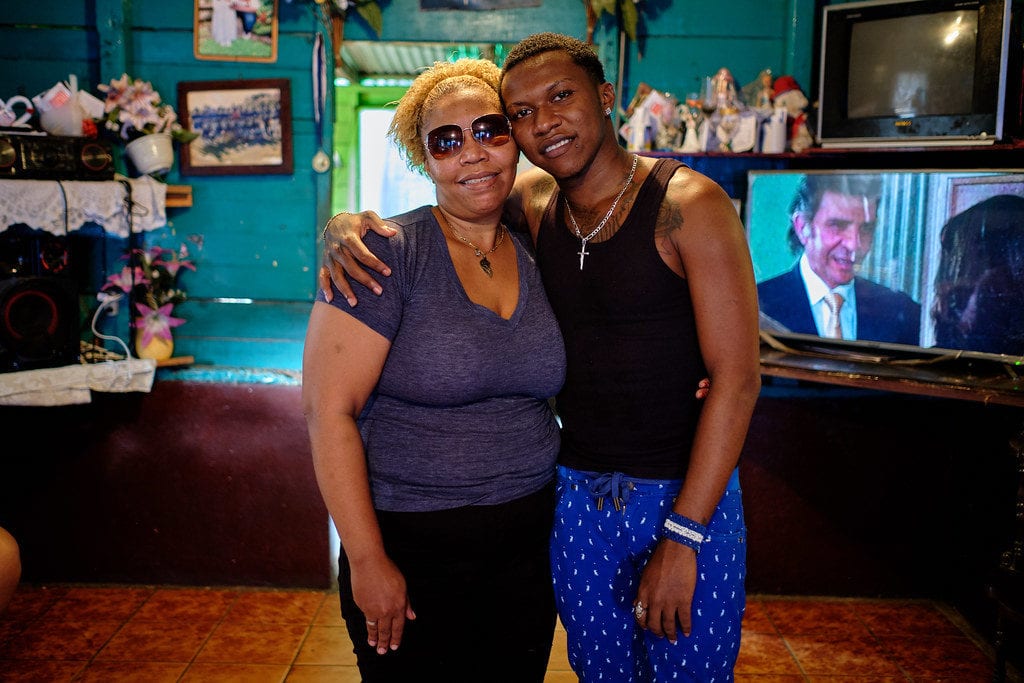 Although the Prosecutor's Office failed to show their guilt, Brandon and Glen were convicted and sentenced to 23 and 12 years in prison. Far from their families they were prosecuted and condemned in Managua, despite the fact that Gahona's wife and family defended their innocence.
Glen relates that he was arrested on May 2, 2018, when he was with some friends playing in a courtyard. At the Bluefields police station they did not want to tell him why he was being apprehended. "It is for a special case in Managua," he recalls being told after his insistence.
"It was until midnight that some policemen from Managua arrived to interrogate me and I was scared when they started to blame me for the death of Angel Gahona," he says.
Three days later they captured Brandon when he was visiting his sister. "They stopped me, searched me…and started telling me to give them a weapon, and that later they would release me. I told them that they could search all they wanted, because they would not find anything," he explains.
The Fear after Leaving Prison
Brandon as well as Glen say that they felt grateful to Angel Gahona's family because they always believed in their innocence.
"We felt good knowing that they trusted us, and that they knew who the real culprits of that crime were," insisted Glen.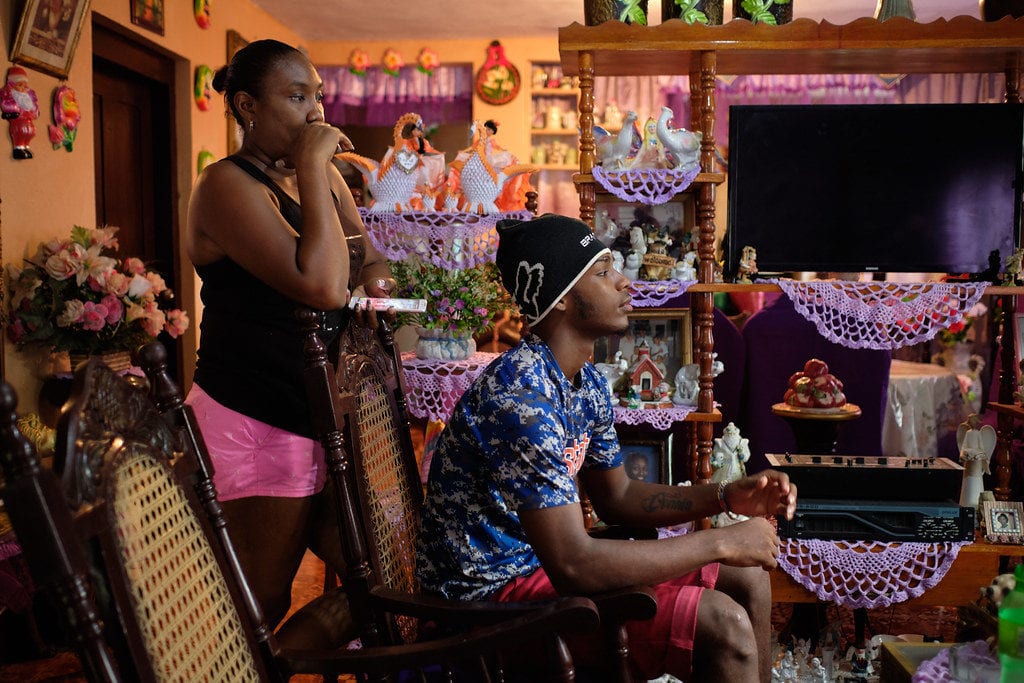 Brandon and Glen spent almost 13 months in prison, for a crime they did not commit. And while they try to resume their lives, the murder of journalist Angel Gahona continues in impunity, as well as all the crimes of Ortega's massacre, which left 325 dead, and which the dictatorship seeks to banish into oblivion with its self-amnesty law.
Brandon hopes to go back to school and Glen hopes to find a job. However, both are afraid that they will be imprisoned again or that they will invent a new crime.
"With them you never know, because they may want to imprison us again or invent any new crime," says Glen. "Nothing will be like before, because now I live with fear of being put in jail again or that they will do something to me," Brandon adds.