Byron Estrada, the University Student who Conquered his Fears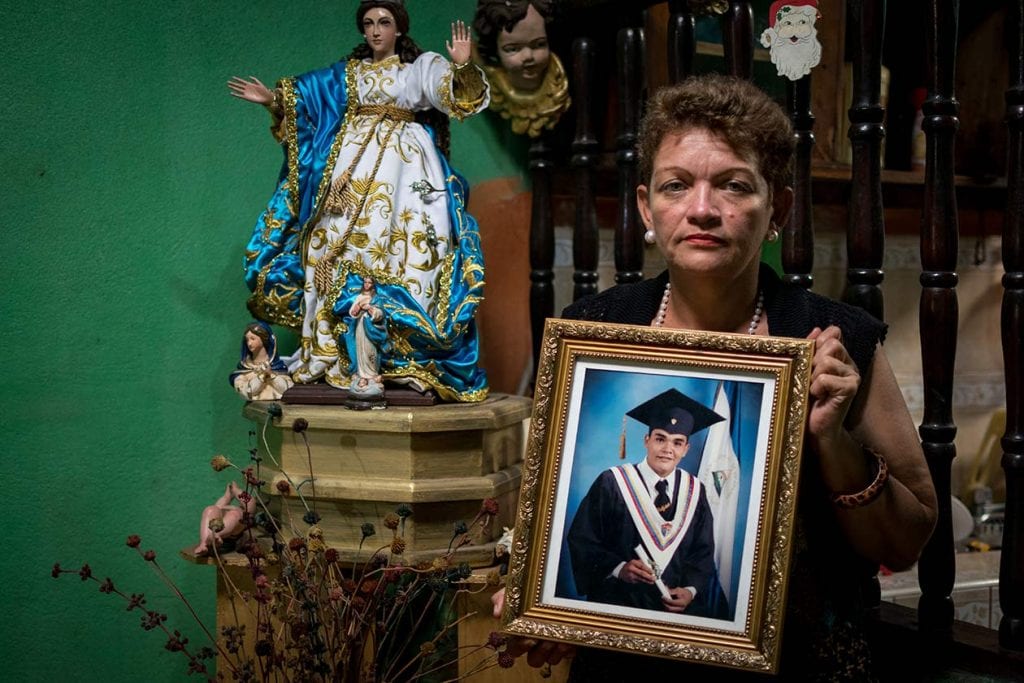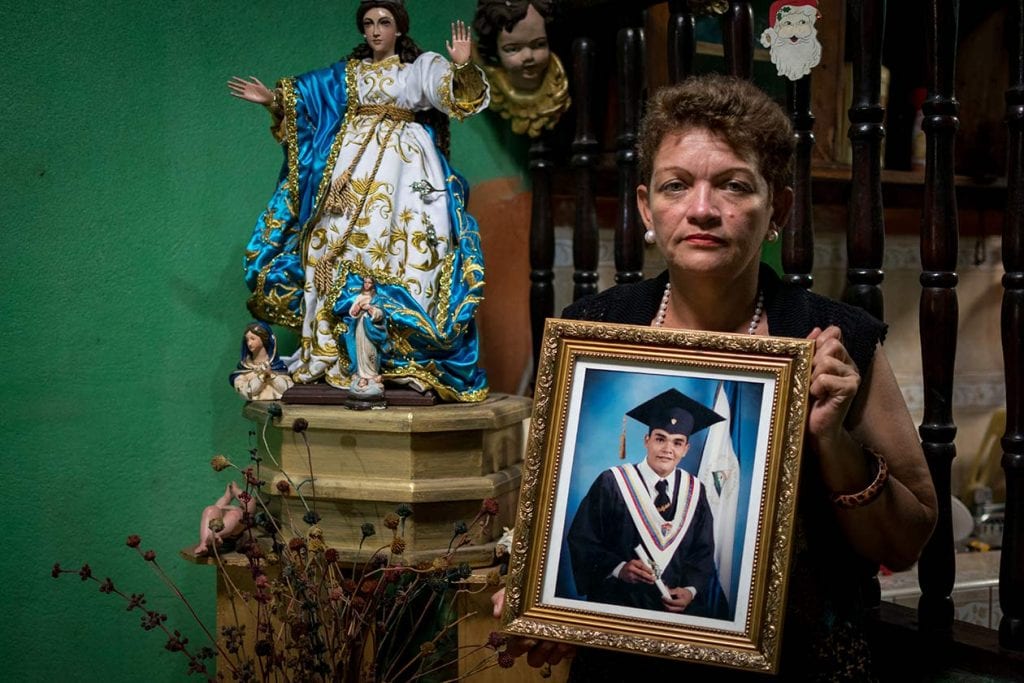 He was approaching graduation. He had a job and a collection of saint's figures. He attended mass every Thursday and Friday. Now he's awaiting trial in the jail known as "La Modelo", far from Leon where his participation in the struggle took place.
By Keyling T. Romero (Confidencial)
HAVANA TIMES – A lot of people cried the day they arrested Byron Estrada in Leon. The radio stations were deluged with calls. Hundreds of people protested outside the police station, burning tires and shouting slogans. Fearing that the people might barricade the city once again, the paramilitary forces surrounded the area.
Ten minutes before he was arrested in a protest march, he was able to give his mother a big hug, kiss her forehead and ask her to take care of herself. She handed him a clean shirt and pair of pants and waited until her son's figure was lost among the multitudes participating in the demonstration. She later heard on the megaphone that they'd grabbed him. The first thing that came out of her mouth was "Now they've killed him."
They'd tried to kill him twice before, and one day before his capture he'd been expelled from the Nicaraguan National Autonomous University (UNAN) in Leon, where he was in his last year of Dentistry. Six other students were expelled with him: Luis Quiroz, Nahiroby Olivas, Levis Rugama, Yaritza Mairena, Victoria Obando and Juan Alvarado.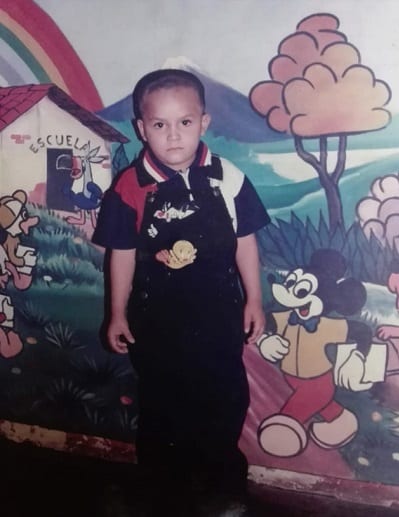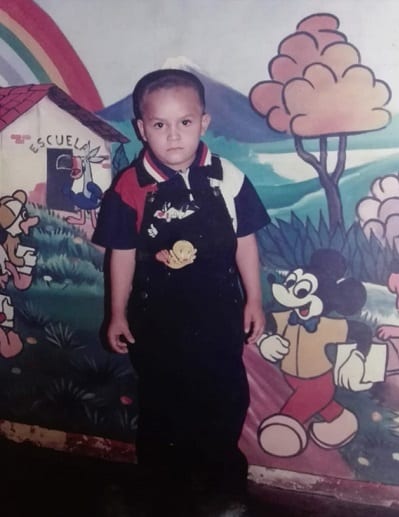 In Leon, everyone knows his name. He's a stocky young man with an easy smile and pronounced eyebrows. He's a devotee of the Virgin Mary, but since he joined in the university struggle, his life has changed enormously. He's now being held prisoner in the El Modelo prison, awaiting trial for allegedly setting fire to the University Center (CUUN), and causing the death of Cristhian Cadena.
"Many times, he'd say to me: 'Jeni, I'm scared, but if we don't fight for this country right now, nothing is going to change. We need autonomy in the university, so that no one else has to go through the things that our current generations in the universities are going through,'" recalls his sister, Jennifer Estrada.
Byron is very religious. As a young boy he became involved in the Catholic Church, and he was an altar boy for many years. When he was small, he'd pretend to be a priest, and when he graduated from High School he wanted to be a La Salle brother, although in the end he left the program. He has a collection of saint's figures of different sizes in his room, brought from many parts of the world. His personal devotion, however, has always been for Mary.
Beginning in January, he'd begin buying the items he was going to give away for the Nicaraguan holiday called "La Purisima" which celebrates the conception of the Virgin Mary. Traditionally, there are eight days of prayer, and on the evening of the last day celebrants gather before homemade altars constructed by the devotees; after singing a series of traditional songs, they're presented with sweets, oranges and other trinkets. Byron would travel to Managua to check for the best prices and to select the products that he was going to give away on that day. In Leon he'd ask his friends to chip in to pay for the musicians, buy the sweets and for everything that he was lacking.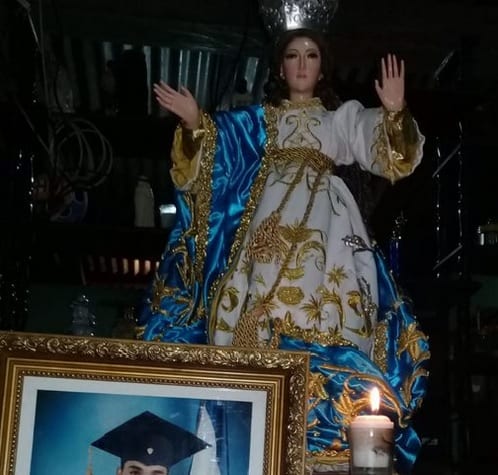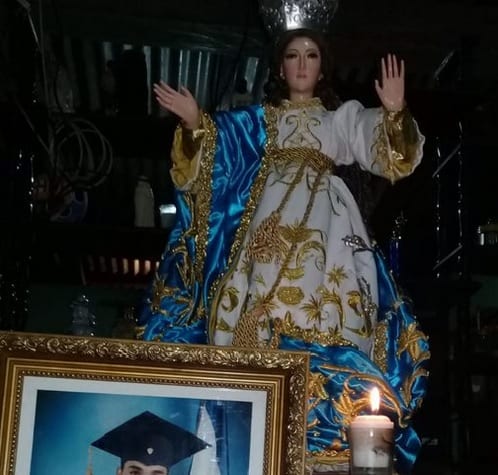 His devotion for the Virgin was such that every September 24, when Leon celebrates the Virgen de la Merced, he'd wake up at three am, take a shower, put on his white shirt and black pants, and spend the entire day at church.
"He'd disappear in the early morning of September 24 and not appear again until 1 or 2 am the next day, when he'd put the statue of the Virgin back in its place and everything was in order. This year was the first time he wasn't here," his mother states.
She recounts that he was crying in jail when he told her: "Mother, this was the first year that you didn't have to iron my white shirt."
Cheerful and generous
Those who know Byron affirm that he's very generous. On several occasions, he came home in an undershirt because along the way he saw someone who needed his shirt; he didn't think twice about giving it away.
"He would always give his clothes or shoes to whoever needed them. He's been like that since he was eight. He's always thinking about those around him. On December 24, he'd say, 'Let's go give out food, let's go give out toys.' He's very generous, very communicative with people. It doesn't matter who the person is, he always wants to talk with them," his sister says.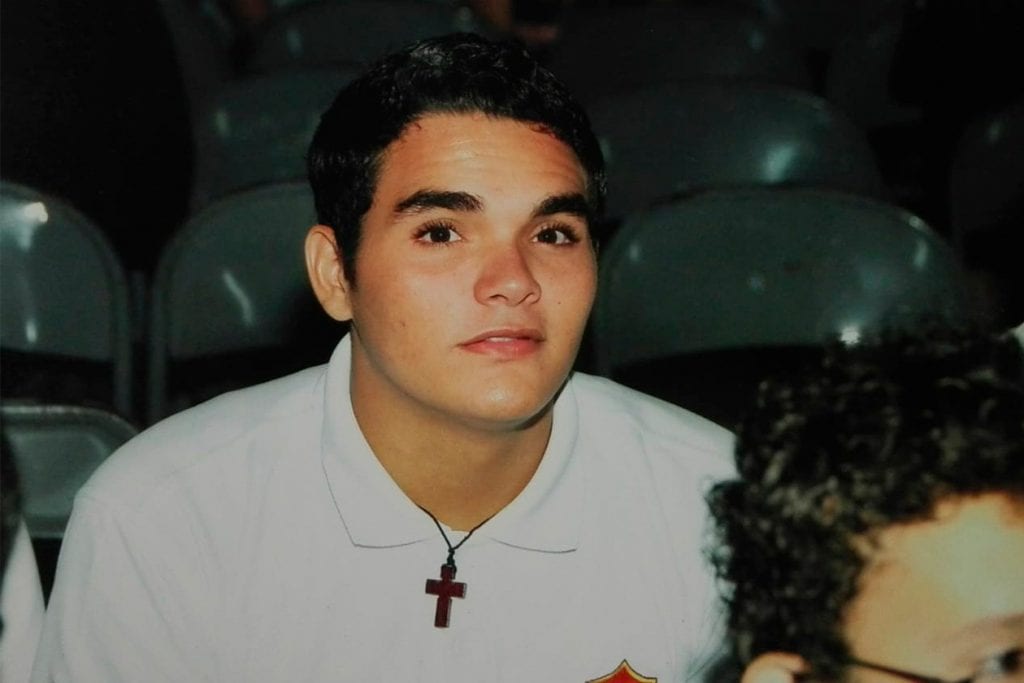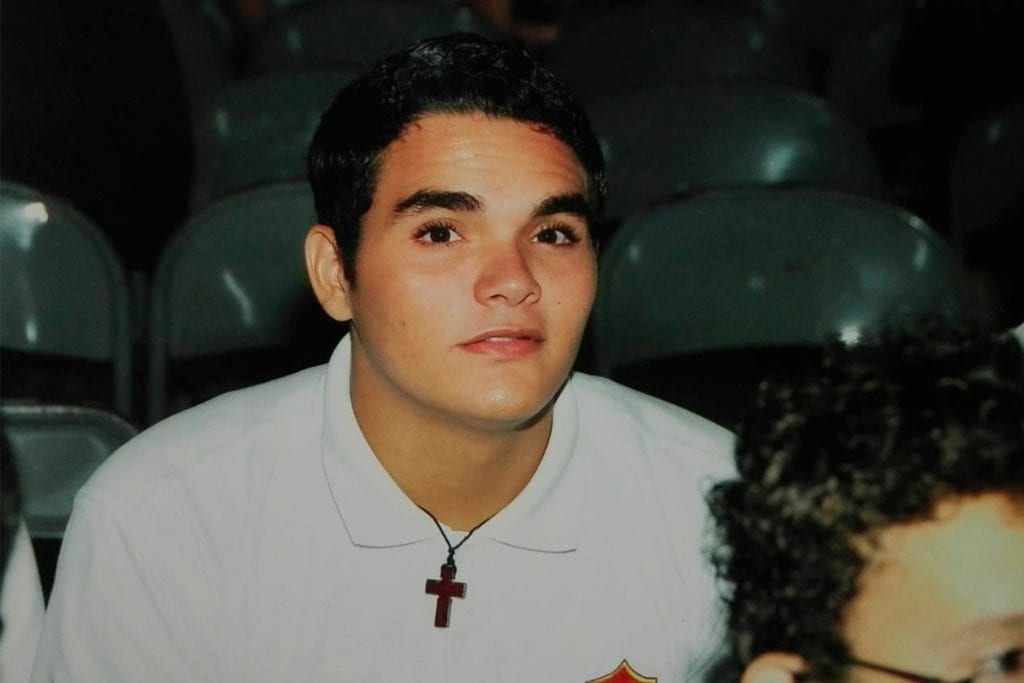 Byron was like that within the 19th of April movement as well. Freyson Artica, one of his friends, tells how on more than one occasion he saw Byron give his own things away when he found out that someone else needed them. Artica himself was the recipient of some shoes, one of the only two pairs that Byron owned.
"He's a super open person. I'd say, 'Hey, Byron, we have this problem with such and such a person who has no food,' and he'd tell me, 'No kidding, let's get them some!' And that's what he'd do even if we ourselves were left without food," Artica recounts.
He was like that in the university too. His friend Miguel, who preferred not to give his real name, said that several times he saw Byron giving away his lunch to students who came from far away and were poor.
"He was very much loved in the department. He's the kind of person who opens up easily and who likes to help," affirms Miguel.
The university struggle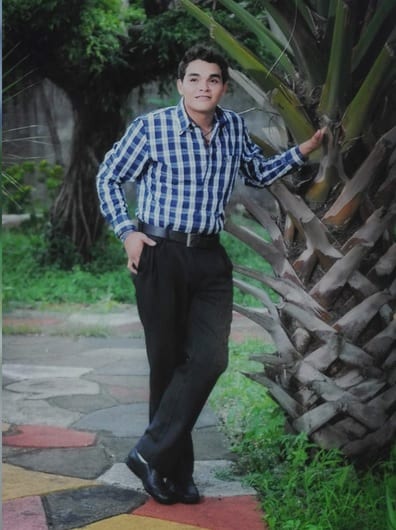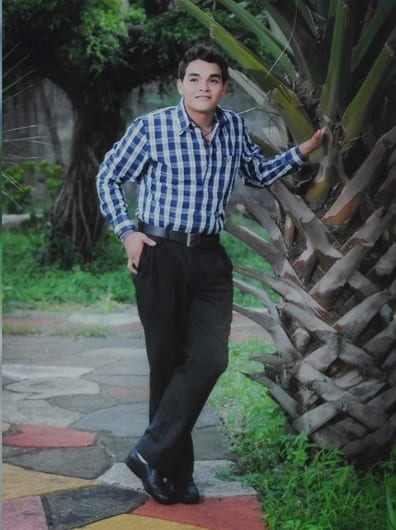 Around midday on Friday, April 20, around a thousand people stood in the street by the Oscar Danilo Rosales Arguello Teaching Hospital (HEODRA), protesting the announced cutbacks to social security and demanding autonomy for the UNAN university in Leon. Jennifer Estrada passed by there and managed to spy her brother, Byron, in the middle of the crowd giving out tortillas with cheese. It didn't make a strong impression on her, because she knew that he liked to help others. Later she understood that this was the beginning of a previously unimaginable struggle.
"At first I was fearful of what could happen, because I know the type of people that study at the UNAN in Leon. In the end he made his own decision, and I couldn't stop him," his sister says.
Two days before, [pro-Ortega student] leaders from the University Center had come to get Byron and several of his classmates, including Nahirobi Olivas and Levis Rugama, out of their classrooms. According to what Byron told his mother, it was to "have a demonstration and beat up some old people [protesting against social security reforms]."
In reaction, the next day, they joined in the protests against the Social Security reforms and for University autonomy. From that time on, he was constantly seen with a microphone in hand shouting slogans.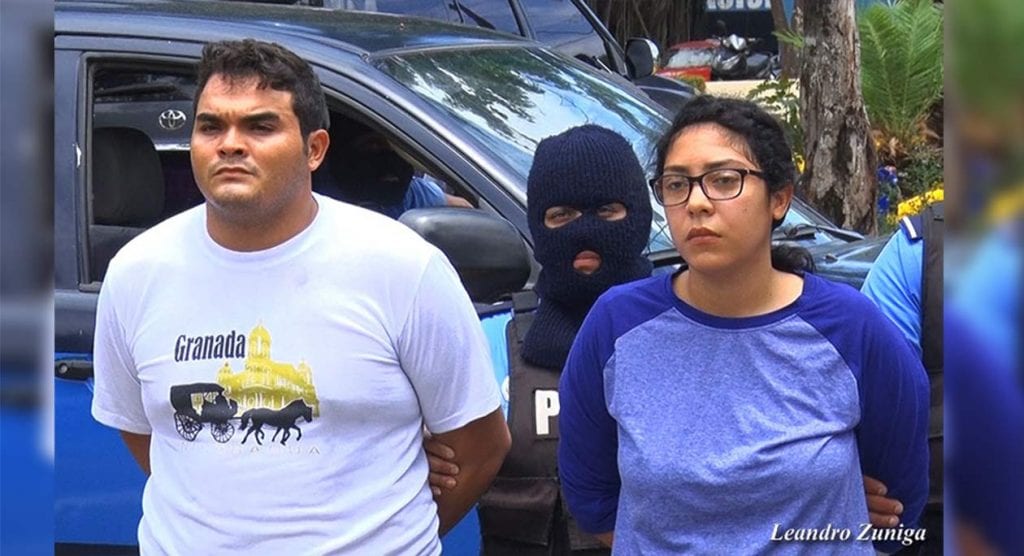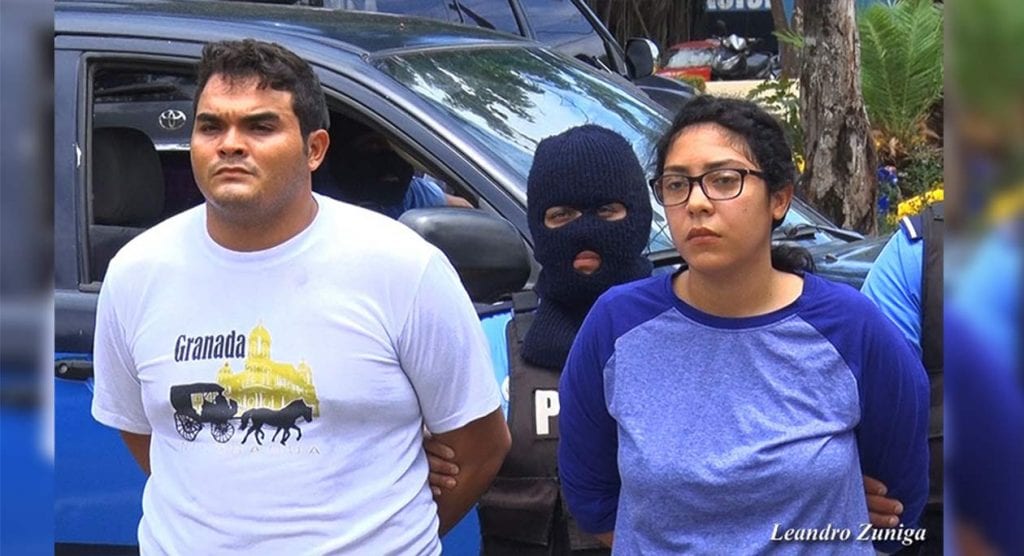 "Byron became an icon in his Leon faculty. He was the very synonym of bravery, because he'd say, 'I'm not afraid, because if they silence me, others will speak for me,'" Miguel says.
In Leon, he quickly became well-known. When he went by the market, a lot of people would come up to hug him and to help him in whatever they could.
"He was a leader. He never called himself a leader, but he was seen as one. When he had to speak out, he spoke; he wasn't shy, but he never set out to take the lead," his friend Freyson Artica says.
For that very reason, they tried to kill him. "During the occupation of the university, they grabbed the person who wanted to kill him, and in the messages on his cellphone, there was one that said that he had only three shotgun shells to kill Byron Estrada," his mother said.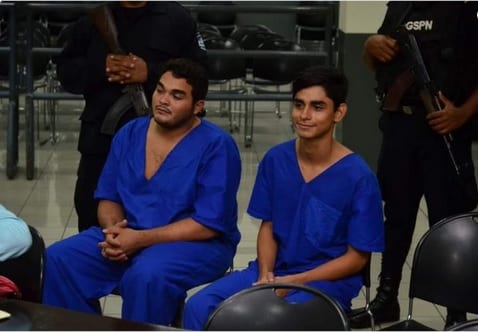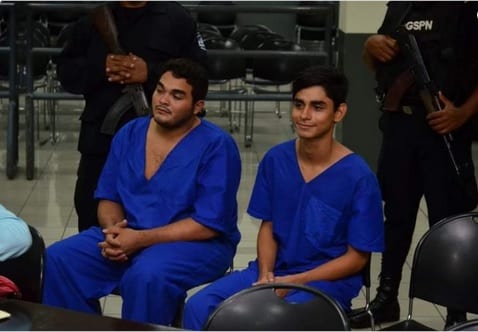 Byron wasn't the only one threatened. On one occasion, they sent a text to his mother around one a.m., saying that they were going to burn down the house. His mother didn't sleep after that.
When Jennifer Estrada received a call around 5 pm last August 25, saying that they'd picked up her brother, she wasn't surprised. She and her mother tried to find out where Byron had been taken. They eventually learned that the students had been transferred to the cells of what's known as the El Chipote jail. Six days later, his mother was able to see him for three minutes.
Since that date in August, he and Nairobi Olivas are in jail, accused of burning down the university center and causing the death of Cristian Cadenas*. Cadenas' family have given declarations to the newspaper La Prensa stating that they don't understand why the police are accusing these students, when the initial investigations affirmed that Cristian died for reasons of carelessness.
"I don't care what the government media and those from the University Center say, I firmly believe he's innocent, and, even if it hurts them, they'll see his face every day because he'll never be forgotten. As he himself says, 'Strength and faith, Nicaragua,'" says his sister Jennifer Estrada, who has led a campaign on social media since the day of his arrest to demand her brother's freedom and that of the other university students that the regime has imprisoned.
*[On April 20, the third day of protests and violent government repression, the Leon National University Center (CUUN) was set ablaze. The fire spread to four adjacent houses. The body of a 23-year-old man was found in one of the buildings. It's unknown whether he died there or whether his body was left there.]
—-
For our readers who understand Spanish: