Can Cubans Get to Know Their Own Country?
by Glenda Boza Ibarra (El Toque)
HAVANA TIMES — Carlos Javier Hernandez Piedra's Facebook page is a travelogue. Photos in Pinar del Rio, Vinales, Sancti Spiritus, Camaguey, Ciego de Avila, Cienfuegos, Santa Clara; photos in poor neighborhoods, cemeteries, mountains, highways, train tracks, rivers, beaches…
This man from Cienfuegos is 28 years old and he set out on traveling all over Cuba on his own, with or without money, on a bus or hitching rides, no matter what. He thinks of it as a personal mission and he travels alone, almost without any financial means.
Carlos doesn't like being alone, but his friends can't go with him because of problems with their timetables or because they simply don't dare to set out on these kinds trips. Not everyone was made for adventure. Maybe some people even think that Carlos has lost half his mind, even though they admire his vocation to get on the road and explore every corner this country has to offer.
"I got to see Havana and Santa Clara because I have family there. Five years ago, on a trip to Santiago de Cuba with a friend, I got the urge to travel across the island. I want to travel all over Cuba in two years and I started in 2017."
Every three or four months, Carlos Javier packs his backpack and hits the road. He alternates between the west and east because he doesn't want to miss out on anything. He goes on the highway and verifies that, for Cubans not only is it difficult to travel abroad but also within the country.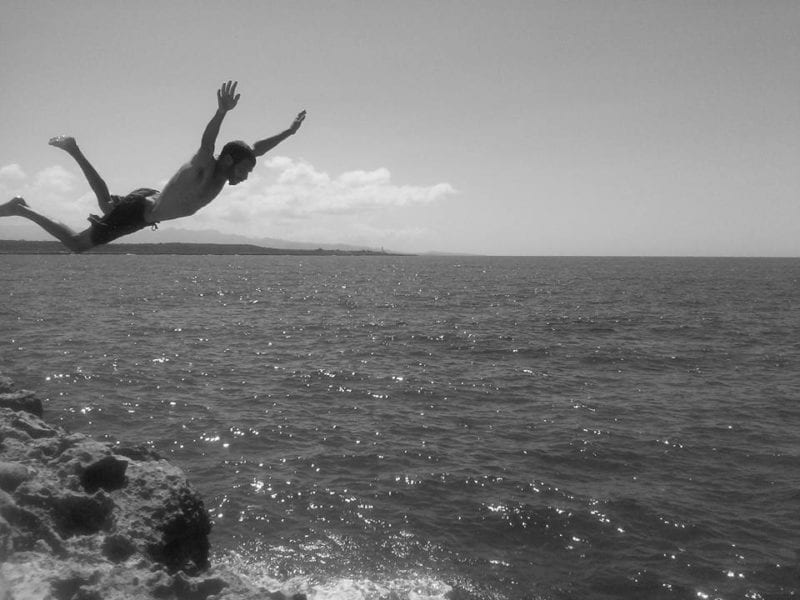 "I need to nearly always go to Santa Clara to travel on a national bus because there are less opportunities to travel from Cienfuegos. I need to plan my trip ahead of time, because if I don't get a seat on the bus, the trip becomes more expensive and finding alternative transport is hard."
However, getting somewhere isn't the most stressful part of traveling for Carlos Javier. The most important thing is to find somewhere to spend the night and, more than anything else, somewhere he can safely keep his stuff. He has never thought about staying at a hotel. His income doesn't allow him to take on such an expense.
National tourists (of few resources, people with average salaries) can choose between the People's Camping (CP) or Accommodation and Food (EAG) companies.
The CP network of offices allows you to access their facilities anywhere in the country, but normally these camping sites are far away from important cities and don't interest Carlos Javier.
While the EAG has "vacation homes" in nearly every municipality, but you can only make a provisional booking by telephone. Before the scheduled date, you need to call again and again to make sure they still have vacancies.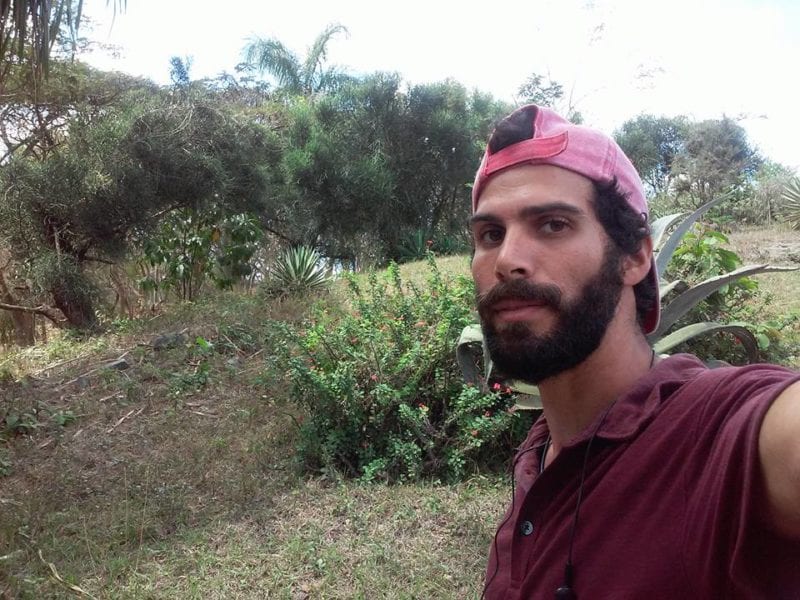 "I always depend on the "priority" given to state institutions as well as others. The Cuban people are the last ones to be served and I've even sometimes been canceled on, after having a date set, because something unexpected comes up. I don't know if I have somewhere to sleep right up until the last moment and that makes my travels a lot more difficult."
Prices of these "vacation homes" vary according to their quality, location and the season. Every province has their own prices. You can find rooms for 25 Cuban pesos (CUP) and others for over 100.
"Spend your summer vacation at Melia." This is how this hotel chain named their "low-cost" campaign in 2017.
In tourist facilities like this, prices are normally more than 1000 pesos (CUP) per night. If we remember that the average Cuban income is only 740 pesos per month, according to figures from the National Office of Statistics and Information, it's clear that staying there continues to be a dream for the vast majority of Cubans. They can't afford it.
Local tourists are nearly always relatives and friends of Cubans who live in the United States and other parts of the world or Cuban nationals with great purchasing power that allows them to enjoy these hotels, especially during the off-peak season. Local tourists are never the majority.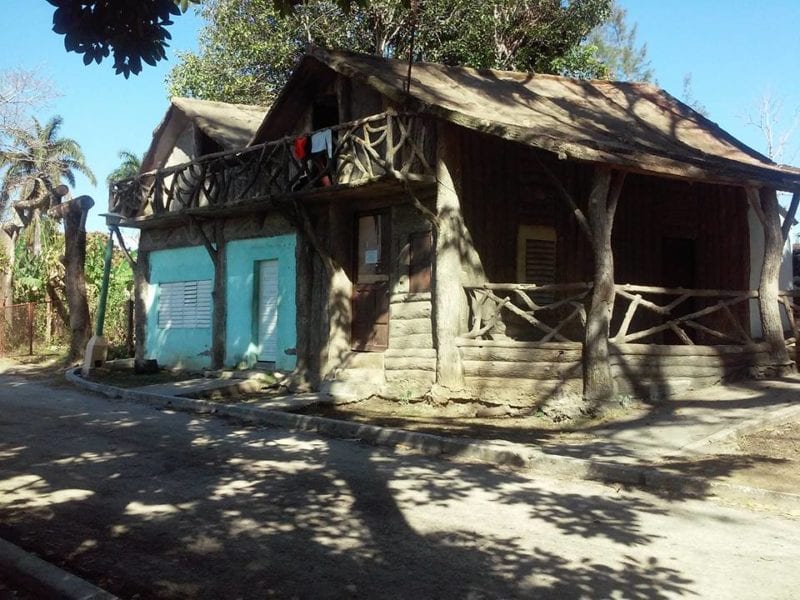 Cubans, such as Carlos Javier, can't afford holiday packages, offers and other services that the big tourism chains in Cuba offer. This doesn't really need to be explained if you bear in mind the fact that the average monthly salary in Cuba is 740 Cuban pesos (about 30 CUC).
However, Carlos Javier isn't thinking about luxury hotels or holiday deals in CUC. The truth is that he just doesn't want Cubans to be left out.
"It was a shock for me to see this divide in Pinar del Rio and it was disappointing. I wanted to go to Cabo de San Antonio, the western most part of Cuba, but you can only go there with authorization or as part of a package holiday which cost a great deal in CUC. I was disappointed and still want to see it. I hope the same thing doesn't happen when I want to go to Punta de Maisi to the east.
At the end of the day, as a national tourist (without financial resources and not having "priority"), Carlos Javier can access some places that open to the public for affordable prices, but many of the country's most beautiful places aren't reserved for Cubans without money.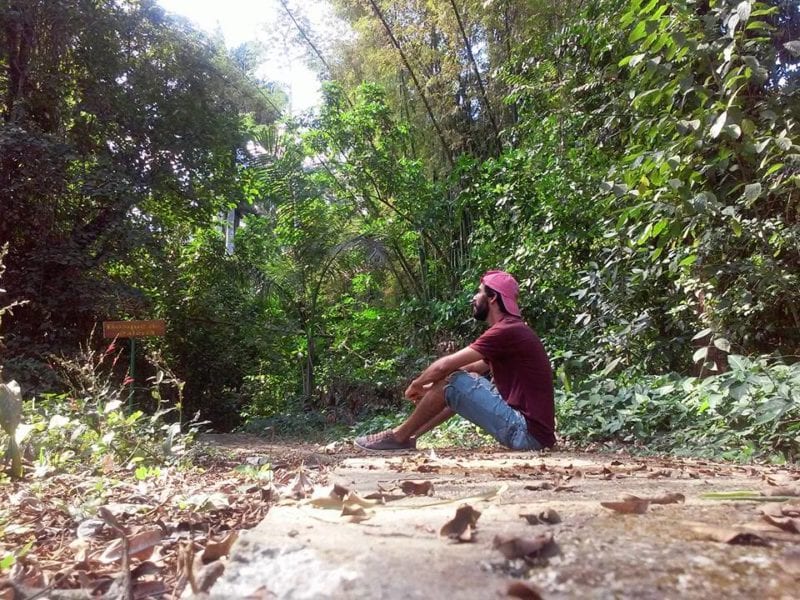 "It's a financial problem, yes, but I can't deny the fact that I have also got to see stunning places without having much money. You have to go off the beaten track. Cuba is a beautiful country. I couldn't tell you how much I spend because every place is different. My expenses are mostly the cost of the ticket to get there and my accommodation. Food is also important but I don't ask for much."
"I know that not everyone has the opportunity or availability to hit the road and get to see Cuba without first planning it, and much less alone. I am self-employed and I dictate my timetable. I work, I save and I leave."
Confused sometimes for being a foreign backpacker because of his laidback style, shorts and bushy beard, Carlos Javier stays in each place for a week or so. He goes to those places you have to see and he also goes to places that don't appear on postcards or in pictures in the press.
"That's the only way you can truly get to know a place. I speak to people and I ask a lot of questions. I let them suggest places themselves. In Sancti Spiritus, people only talked to me about Trinidad and in Ciego de Avila, I wanted to go to Jucaro and Moron and people told me: Yeh, go to Moron, but don't waste your time in Jucaro. It really was disappointing."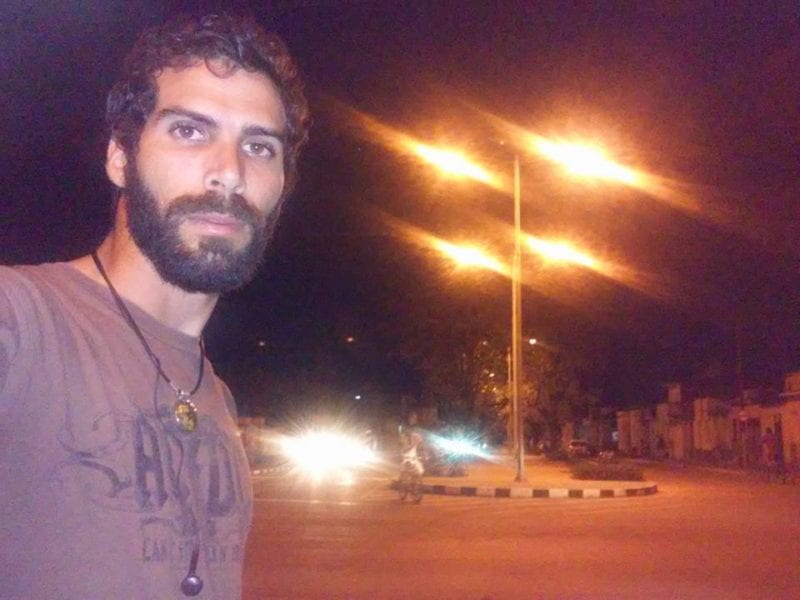 "Don't think I only do this. I am also fixing up my house, I have stable dreams and goals, I save for other things, but being "stuck" in my province for a long time suffocates me."
Right now, Carlos Javier is visiting the Isle of Youth. Guantanamo, Las Tunas and Matanzas will make up the rest of his travel itinerary across Cuba in 2018. He will go to Granma again because he wants to spend some time in Bayamo and he will surely return to Santiago de Cuba, because the he is drawn to this hot earth for some reason he can't explain.
Getting to know your own country isn't easy he says, but the wonders that await him along the way, seduce him more than the possible setbacks.
Photos: Facebook page of Carlos Javier Hernandez Piedra.