Center for Counseling Domestic Violence Victims in Cuba
The Cuban NGO, the Oscar Arnulfo Romero Center, advocates for the prevention of gender-based violence and for assistance for its victims, especially in community spaces.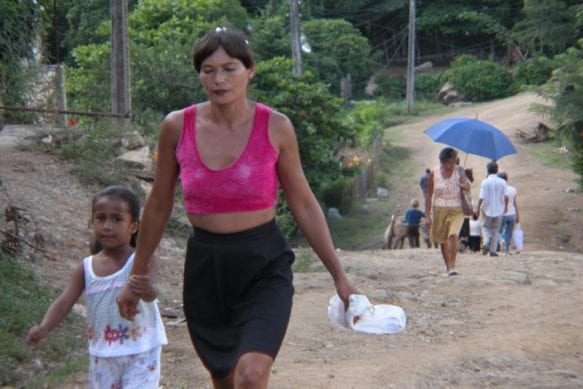 HAVANA TIMES – Training mental health and law professionals, the Cuban non-profit "The Oscar Arnulfo Romero Center" (OAR), is paving the way to extend counseling services that victims of domestic violence receive in different Cuban provinces, especially in Las Tunas.
"We held our first training session, which personnel attended from Pinar del Rio, the Isle of Youth, Havana, Ciego de Avila, Las Tunas, Santiago de Cuba and Granma", Ivon Ernard, who coordinates the OAR's Assistance Program for Domestic Violence Victims, told IPS Cuba's editorial team.
The idea for the training program appeared when the OAR was running counseling sessions in the Cuban capital, with a team that includes a psychiatrist, psychologist and lawyer and accompanies women who request this service from a psychological and legal viewpoint.
"There were similar spaces in two provinces, but we thought that it would be a good idea to extend OAR's practice, because there still aren't specific places that these women can go. There are Women's and Family Guidance Centers and mental health services, but they don't have the training required and are not aware about the problem," Ernard said.
Proposal
The NGO created a training and counseling program and opened it up to personnel in Cuba's provinces. In some workshops, multidisciplinary teams were trained, composed of two mental health professionals and another two from the legal field.
"We suggest that training is delivered to mental health professionals because these women turn up to counseling with many symptoms, they have a lot of psychological trauma and, sometimes are even physically injured, with a history of violence that goes back some 5-10 years," she explained.
In Enard's opinion, "every woman comes with different needs and counselors need to explore what she knows and needs to know, adapt the objectives that they agree to, because a lot of the time, they don't come with the intention to report the violence or leave this abusive relationship… and that needs to be respected."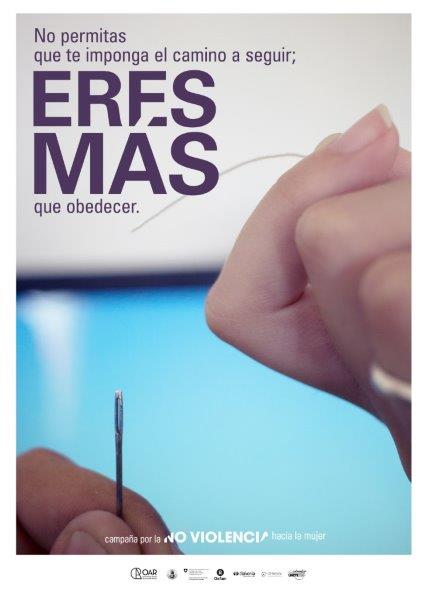 According to psychologist Beatriz Torres, from OAR's counseling team, training is essential because gender-based violence is such a complex issue.
"Even though the counseling service has been used for helplines, STDs transmission, HIV/AIDS and anti-drug programs, when it comes to domestic violence, assistance needs to be face-to-face, with a multidisciplinary team who really understand the problem, you can't just be a psychotherapist," Torres highlighted.
The counseling service also works on women's self-esteem, as it has normally been beaten down after years of abuse, and their lifestyle which has also been affected: everyday living, diets, sleeping habits, sexuality, basic needs and socializing, as isolation is one of the aggressor's main techniques.
"They have to learn by doing, by seeking out personal and alternative resources so they can feel safe and face violent situations, which is sometimes very hard. Many of them have nowhere to go or they have children, so they are making decisions that not only affect them, they want advice about their rights," Torres said.
Inside Counseling
Ernard said, "We train approximately 30 people in a week and the counseling service has already been launched in Las Tunas, where there was a service before, but it didn't have a multidisciplinary team and they didn't follow the protocol needed in this kind of center.
According to the specialist, these services should also kick off in Granma and Santiago de Cuba this month, where two teams have been trained to alternate with specialists in the latter.
She explained that every province has its own characteristics, spaces and ways to reach out to women. In Las Tunas, this is being done at the Health Promotion Center; in Bayamo, at the Women's Guidance Centre, while in Santiago, this is done at the Vilma Espin Museum.
"They chose these places because they didn't want to make this problem a medical problem, or always provide services in health institutions (where it can also be done) but in places where women feel comfortable, like they are in a private and personal space, and they aren't stigmatized for going there," she added.
The OAR's own experience revealed that there were still women who needed more help sometimes, after the 10-12 counseling sessions they receive, so they decided to launch community support groups as well.
"We are planning to provide another training program in other provinces about how to coordinate women's groups," Enard announced.