Clues about What Cuba Wants
By Gisselle Morales Rodriguez   (Progreso Semanal)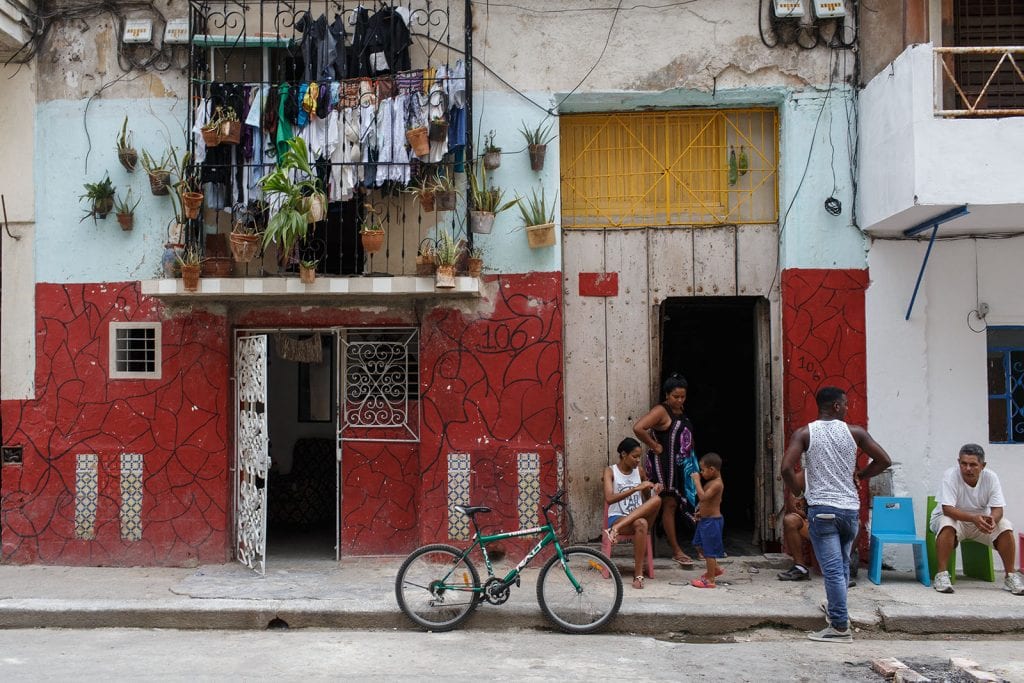 HAVANA TIMES — The Cuban people, worried about prices at the market and uncertain about transport, don't know how to assess the figure properly when they're told, on a TV news report: Cuba needs to attract at least 2.5 billion USD per year in foreign investment if it wants to continue to increase national Gross Domestic Product at a steady rate.
As if the GDP concept wasn't abstract enough, they throw a number at us point-blank that, has nothing to do with this, and seems to tell us that the country isn't in any condition to reject foreign capital, no matter where it comes from.
That's why then, – let's say a cane cutter in Camaguey or a Physical Education teacher in Sancti Spiritus – doesn't understand why, with such urgency, the country lets itself be persuaded in some business deals or stretches out giving authorization like a piece of gum or conceived such a confusing process in order to do this in the first place.
It's a question of putting everything into context, of explaining the ins and outs of the Foreign Investment Law with the same frequency that they take a group of journalists on a "shepherding" trip to the Mariel special development zone, this test zone to the west of Havana which is, in effect, a gateway to development in Cuba, but it's not the only one.
It just so happens that experts, accustomed to the jargon where terms like international economic association, feasibility or surplus are completely natural, assume that people at home understand the complexity of our economic panorama and, especially, blindly trust the decisions that others make for them. However, the Cuban people – somebody should alert these experts – need to know more.
They need to know, for example, if there are still only nine authorized projects in Mariel as it was last January when they last heard about it when the Ministry of Foreign Trade confirmed this figure; what companies have been denied the opportunity, if there were any, and on what grounds; or why some 400 companies remain stranded according to national media because they haven't been told yes and they haven't been told no either.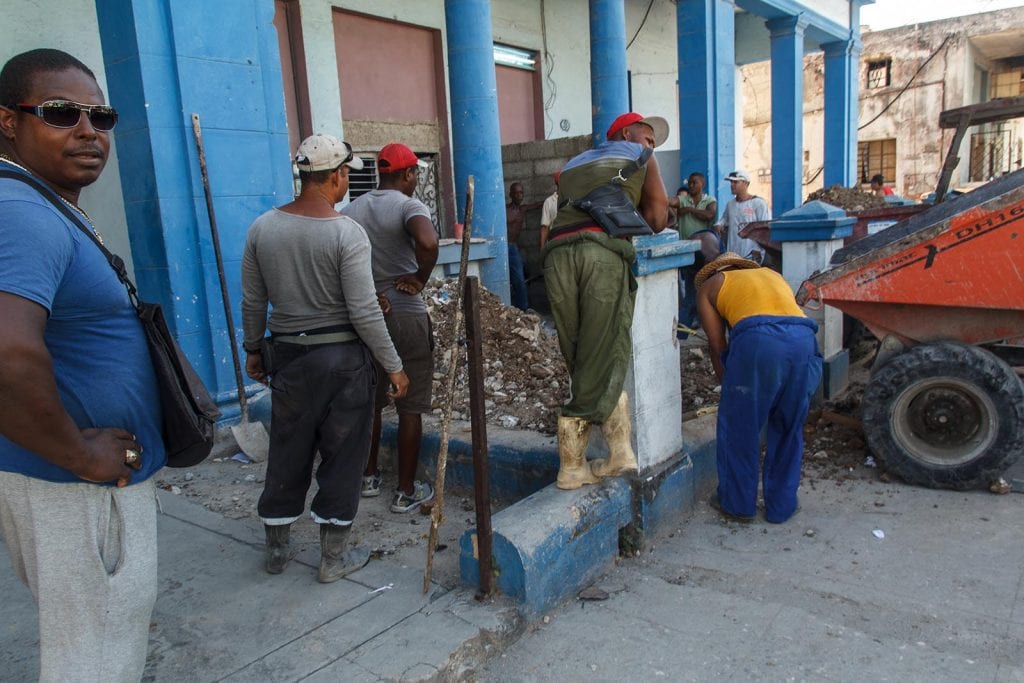 Maybe we have to wait until the next Havana International Fair, the 34th edition, for Rodrigo Malmierca, the Minister of Foreign Trade and Investment, to officially launch the 2016-2017 Opportunities Portfolio which will update the country's proposals, a kind of catalogue for potential interested parties where they can find clues about what Havana wants.
Fields such as agriculture, industry, biotechnology and tourism are obvious bets; however, what happens if a foreign businessman wants to open up the way in other sectors? Even though the upcoming algorithm consists of an abundant framework that has been approved, but will it draw out a secure path in practice? Is the recommendation to take their proposals somewhere else?
This is how it would seem at a quick glance, when examples are analyzed such as that of a certain Spanish businessman who couldn't stand the bureaucratic maneuvering he had to do in order to invest in a firework business in Sancti Spiritus. A small business, it's true, but it could have benefitted the population in the country's interior and, especially, colorful parties and traditional celebrations. Not all companies are Richmeat, Profood Service, BDC-Log or BDC-Tec, those already well-established consortiums.
Despite the obstacle-filled business route, the winds are blowing in favor of foreign investment in Cuba, not because the Opportunities Portfolio explains this in a very persuasive chapter, or because its implied in the Investor's Guide; but because businessmen themselves are recognizing the potential and are coming in droves.
Some of them slip through the market niches that the Cuban government has declared priorities, others sound out sectors that haven't been explored very much up until now such as marketing, software development, graphic design and knowledge management. This is the case with Gerbet, a Mexican company run by Gerardo Leon de la Vega Lagos, who describes himself as an "electronic engineer by studies, physician by hobby, a lover of life and how well Cubans live it."
"Cuba has a very highly educated population, with a greater GDP per capita than in the Dominican Republic, Guatemala and other Latin American countries, in spite of it being a blockaded nation – Leon de la Varga claims – and personally speaking, I've very impressed by the fact that such a small island has a greater average of doctors and hospital beds than the US does. The fact that they have many totally virgin investment areas also counts."
In what way will your proposals contribute to Cuba's development?
At Gerbet, we are committed to picking up on scientific, artistic, economic, marketing, software programming, linguistic, architectural and any other kind of talent, so that we can export many of these services to the international market, taking advantage of this new generation of Cuban entrepreneurs who work independently under protection of the law.
On the other hand, Gerbet has identified over 30 possible projects between Mexico and Cuba which are included in the Opportunities Portfolio. We could be talking about an investment of around 3 billion USD which would come from companies such as Boutique Studio, ADO, Flexi, Vitro, Mabe, Addipsa, Rovi, Leon de la Veha and Juana Iguana.
Nevertheless, the Mexican businessman recognizes his fair share of caution, which is understandable in these circumstances.
You can't improvise or act blindly. Knowledge and contact with human intelligence is key. Gerbet has staff studying the Cuban environment and the redtape they need to do for this end. In fact, the other co-founder of the company, Gerardo Rodriguez, is Cuban.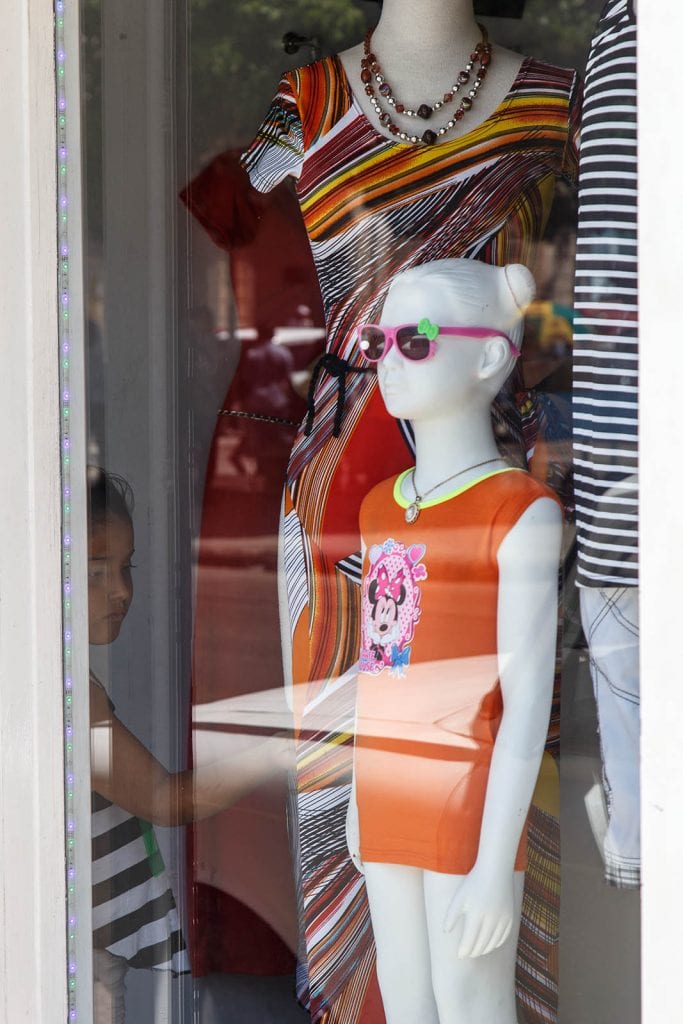 What do you think about the mechanisms established for foreign investors by the Cuban government?
They're interesting, however, to be honest, they are slow and bureaucratic," Leon de la Vega confesses. We still haven't established Gerbet and other companies in Cuba because we have our reservations about this whole process. Many contact email addresses that are featured in the Opportunities Portfolio haven't given an answer to those who have expressed their interest.
The Opportunities Portfolio is a great tool, however it isn't enough. The Cuban government needs more incentive measures for medium-sized and small businesses. In every progressive economy, governments give incentives to small and medium-sized businesses, as they usually make up at least 70% of the national GDP. In this regard, Cuba doesn't have any concrete policies or projects. Giving impetus to small and medium-sized businesses usually comes from the same private sector, generally speaking: friends and family."
A sector – the private sector – which, in theory, has equal opportunities to access foreign funds; however, which, in practice, is still viewed suspiciously.
Going beyond the obvious obstacles and reasonable doubts, where there does appear to be consensus is in the characteristics which have marked the opening process of the domestic economy to the world.
Jose Luis Rodriguez, the advisor to the Cuban Research Center on Global Economics, summarized the phenomenon with a preciseness that was to be expected from a former minister of Economy: "Foreign investment in Cuba isn't created as part of a privatization process of State property, nor as an unconditional opening to capitalist market policies. It's about a project aimed at creating better conditions for developing a socialist economy (…). Naturally, a process of this kind will be created out of need amid inevitable contradictions and will have to face important obstacles in order to meet their objectives."
Foreign investors and Cuban officials and economists as well as the Cuban people, who demand improvements in their family economies, will no doubt agree with this. However many are not willing to mortgage out not even a millimeter of the Homeland to do so.