Consoling Sculptures Alongside the Havana Biennial
By Yusimi Rodriguez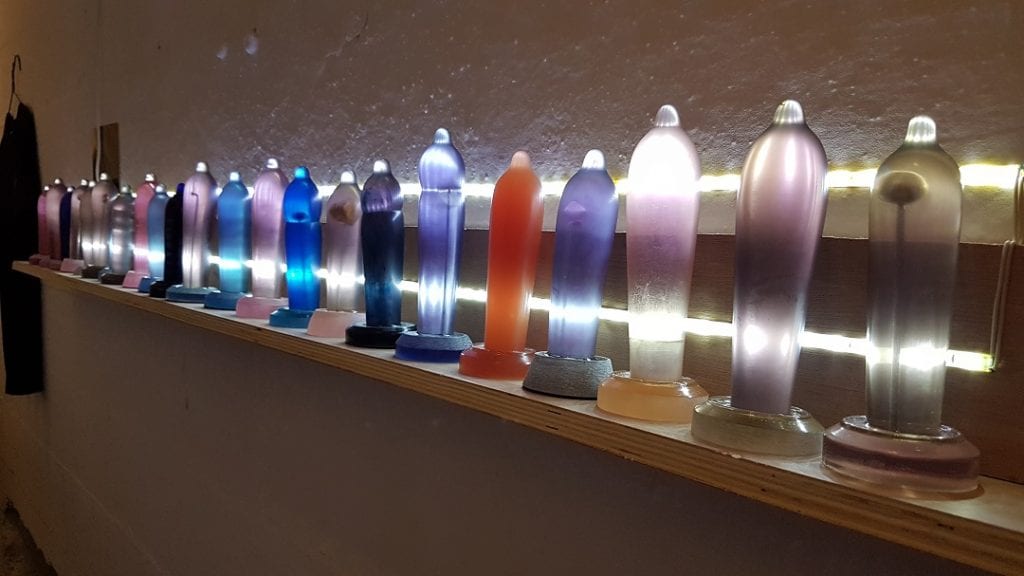 HAVANA TIMES – You can find them right next to the bar inside the Fabrica de Arte Cubano. There's no way of avoiding them because if you want to go to the movie screening room, you need to cross this space and you can see them on your left and right.
The first thing most people think is that they are different colored perfume bottles, between approximately 10-23 cms. They are around five centimeters thick.
They are sculptures made out of resin and you can do a lot more than just take selfies with them. You can touch them, grab them, feel them. They are being sold for 5 CUC each and can be used for decoration, as a paperweight, or whatever else you can dream up.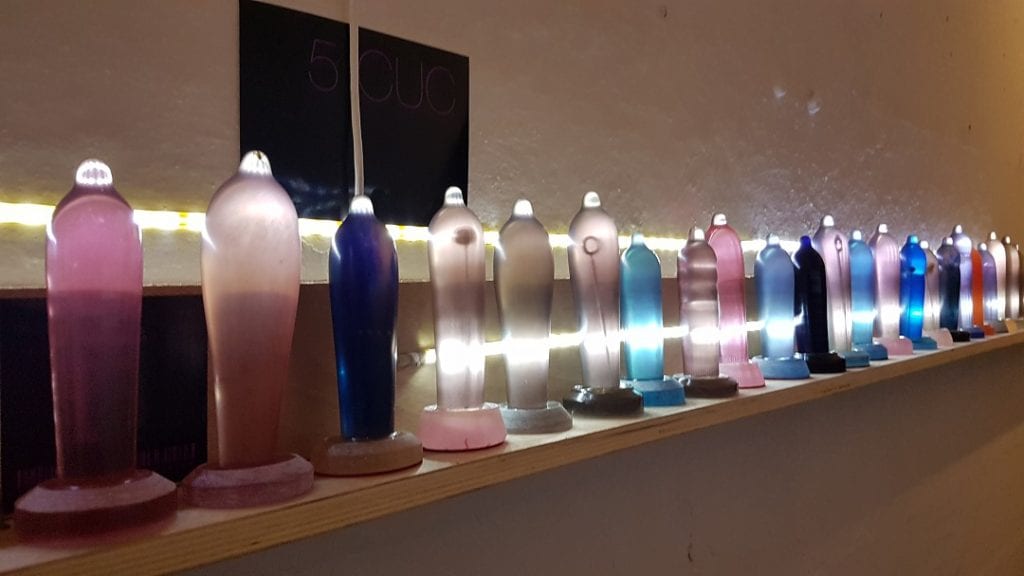 These sculptures/dildos are the work of artists Yanahara Mauri, Joan Diaz Perez and Javier Bobadilla, who make up the project Consolez Vouz, whose slogan is "Consoling yourself is a pleasure." This project forms part of the side exhibitions to the 13th edition of the Havana Biennial this year.
Beyond the visual appeal of these sculptures in the shape of a dildo, which a visitor (Spanish I'm guessing from her accent) described as "really beautiful", the project's richness and performance aspect comes from the public's reaction when they come to the Fabrica, from Thursday-Sunday, after 8 PM.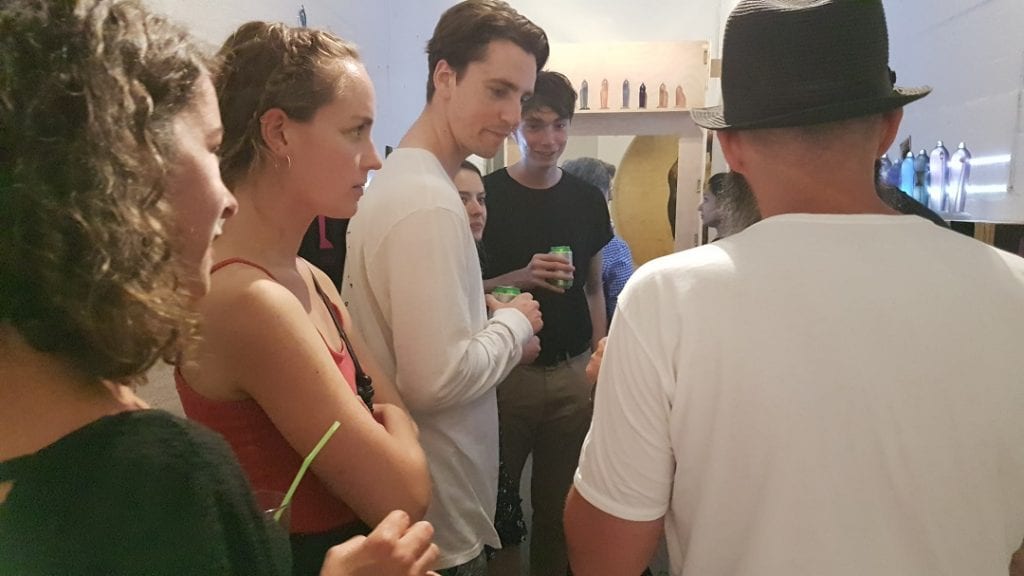 In fact, it would be worth filming facial, body and verbal expressions of people, maybe with a secret camera, who live in a country where they don't sell sex toys, but also those of people who live in countries where this is a common practice. How women and some men react, both Cuban and foreign, young and older, who reveal their machismo and prejudices. This video would be would a new work of art in itself.
Consolez vous easily adapts to any space and is a project that is entirely funded by the three artists who founded it.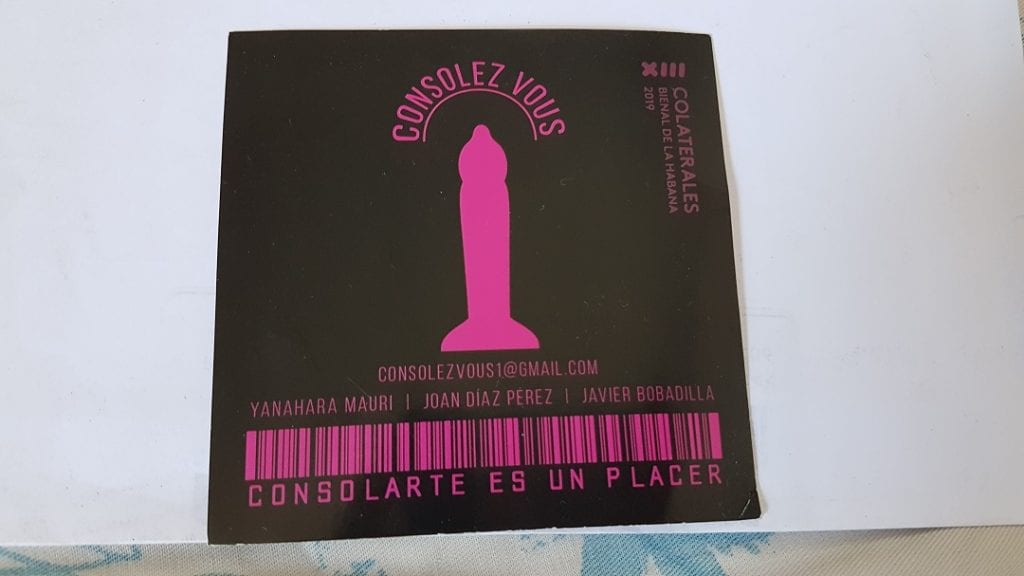 In the near future, those interested in buying them will be able to order these sculptures in the size and color they wish. You can put a photo inside, a picture and even a phrase. In fact, the top-selling sculptures until now have been those with a phrase written inside.
There's no doubt that Consolez Vous is a project that consoles or, at the very least, surprises you and makes you laugh. And, what's more consoling than laughter?