Cuba and the Secrets Behind Good Rum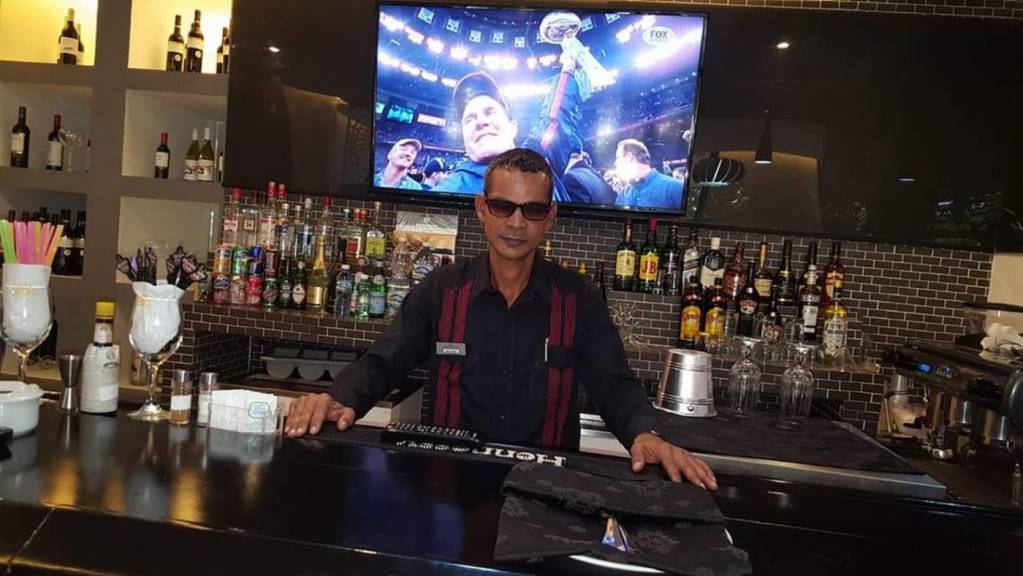 Rum has its secrets, not only among fans of a good swig, but also for scientists who examine its age-old mysteries in search of a more productive and better-quality industry.
By Richard Potts
HAVANA TIMES – "Knocking back a long swig, swimming in a sea of brandy," a poem by Nicolas Guillen reads which describes hardcore drinkers. However, many fans of the bottle, who boast about their "alcoholic culture", have no idea about the scientific expertise behind each of their favorite drinks.
The main component has many different names, however the most well-known (alcohol) comes from the Arabic word 'kohol' ('fine dust' or 'subtle thing'), which modern chemistry defines today as a compound of carbon, oxygen and hydrogen.
Organic alcohols are divided into two large groups: the fatty or aliphatic alcohols and the aromatic and heterocyclic alcohols. In the former, those with a single carbon atom are "wood alcohols" or methanol and it is very toxic; but the one with two carbon atoms is the base of alcoholic drinks, also known as ethanol; thus, a single carbon atom is the only difference between death and having a good time. Ethanol molecules have two carbon atoms, six hydrogen atoms and only one oxygen molecule, and it is extracted from the starch and sugar in fruit and plant juices.
The history of buccaneers and pirates
Son of the tropics and the sun, born from sugar cane in Caribbean mills, rum was originally a rough drink for buccaneers and pirates, rough people who had a stomach for drinking, and has evolved today, thanks to science, conquering global markets. According to experts like Emilio Echevarria, from the science and technology unit at Cuba Ron, there are still secrets being discovered by scientific methods.
He says that the history of rum is as eccentric as the tropics where it was founded. From colonial times, raw brandy was drunk in the mills, freshly distilled from sugarcane honey, and then rum production began.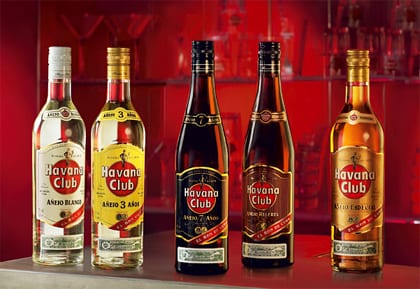 Back then, when the Enlightenment period had just begun to cast its light on the Old World, "civilized" drinks were wine and cognac. The best of these were consumed in aristocratic circles, and not every child of your neighbor could taste a well-matured Burgundy or a glass of champagne.
In Europe's colonies, transport at the time hiked up prices and when the working class discovered that sugarcane honey could produce a cheap alcoholic drink, they incorporated it into their drinking habits.
Buccaneers and pirates were among the first to adopt it quickly, and as they were people used to strong emotions and adventure, it soon became their favorite. Smuggling played an important role, especially in Cuba, as it was the last Spanish colony in the Americas and was, as a result, subjected to the metropoli's monopoly laws for longer.
Those rums of yesteryear were thick and very strong liquids, as simply mixing water and distilled ethanol didn't produce a pleasant tasting drink, so empirical techniques were invented to improve it.
From pirate ships to city bars, rum is a lot more refined today; it is a lot less rough, is pleasant to the palate, and the experience of centuries is distilled with scientific techniques that technologists cook up in their flasks, sorcerer's apprentices who try to get a new flavor out of this golden liquid.
There are certain aspects that are constantly being perfected, Echevarria explains, such as the Habana Club sensorial evaluation system, of both the finished product as well as the different stages of the process to achieve the best quality in the end. This brand is possibly one of the ones that has made the most progress in recent years, especially with its collaboration with Pernod Ricard, setting up a mixed company with Cuba Ron corporation.
A good sensorial evaluation system needs judges, with a rigorous selection process, training and verifying the quality of their work. "The designated "sensorial judge", he says, "is like a machine that needs to be tuned up on a regular basis and, therefore, it's important to check whether their skills are still within the established criteria."
Scientific criteria of rum
An expert's opinion doesn't bear a direct relationship with that of a consumer, the expert explains, as the latter will appreciate some things from a subjective point of view, while the judge needs to relate these subjective impressions with objective situations he is aware of, such as phases of the process and the shortcomings that can occur, so they can be eliminated, and not affect the typicality of the product so it holds onto its "premium" label among distilled alcoholic drinks.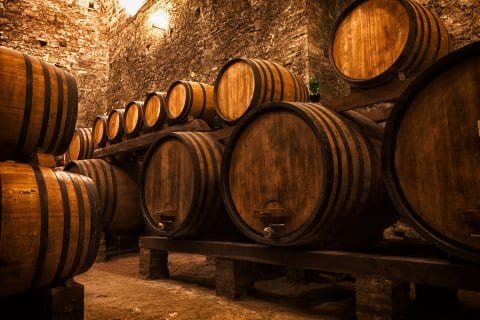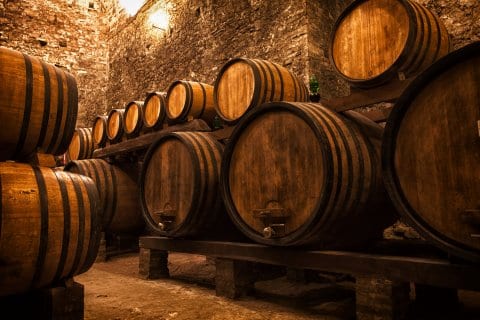 "So, we measure appearance, smell, taste and feeling in the mouth, but careful," he warns, "as they each have a variety of characteristics. With regard to appearance, glossiness, color and transparency are all assessed, which are criteria linked to the filtration system. Typicality, maturity, sweet-bitter relationship and the harmony between different characteristics are all assessed when evaluating smell and taste.
While sensations in the mouth include the more difficult "aftertaste", or remaining taste that reminds the palate, after having swallowed. Another important thing to assess is how it hits the tongue and how hard it is to swallow; for example, experts say that Habana Club "goes down quite easily".
Echevarria stresses that the mature touch is also very important, as you need to be able to pick up on the traditional maturing process in oak barrels, which implies painstaking production controls, because in the final stage different rums which have been matured for a similar amount of time are mixed together and this mixture needs to create a product that has the brand's typical flavor.
The enigma of oak wood
Other researchers, like Juan Carlos Gonzalez, are studying oak wood and its effects on maturing the drink. "We have always heard that oak is ideal for maturing," he explains, "but, why? In order to find out, we have designed a research strategy so we can better understand the process and have elements to improve production technology.
It's a matter that is as old as wine production itself," the expert clarifies, "as we have known for centuries (via the process of natural selection) that oak was the best wood for barrels and it has the best sensorial properties, but this knowledge is empirical and the world of science has only been studying it for a few decades. Our results are still in the early phases," he concludes, "but, we are already seeing the first responses, and we are in a better position to manage the technical side of production."
According to Mercedes Garcia Muniz, an expert at Cuba Ron, quality is also undergoing a study on strains of yeast in the production of alcohol and brandy, as they are the basic elements of the fermentation process and contribute to aromatic characteristics. "Our work involves identifying the strains by aroma and then taking these results from lab tests to an industrial level, thereby improving the quality of the final product," she explains.
"In Cuba, good rum has always been made empirically," says Echevarria, "but today, science has contributed more precise factors, as rum production carries a lot of weight in the national economy and so industry needs to be more efficient and profitable, and this calls for science today, as research is a valuable contribution not only for the quality of production, but also for technological know-how to satisfy greater demand.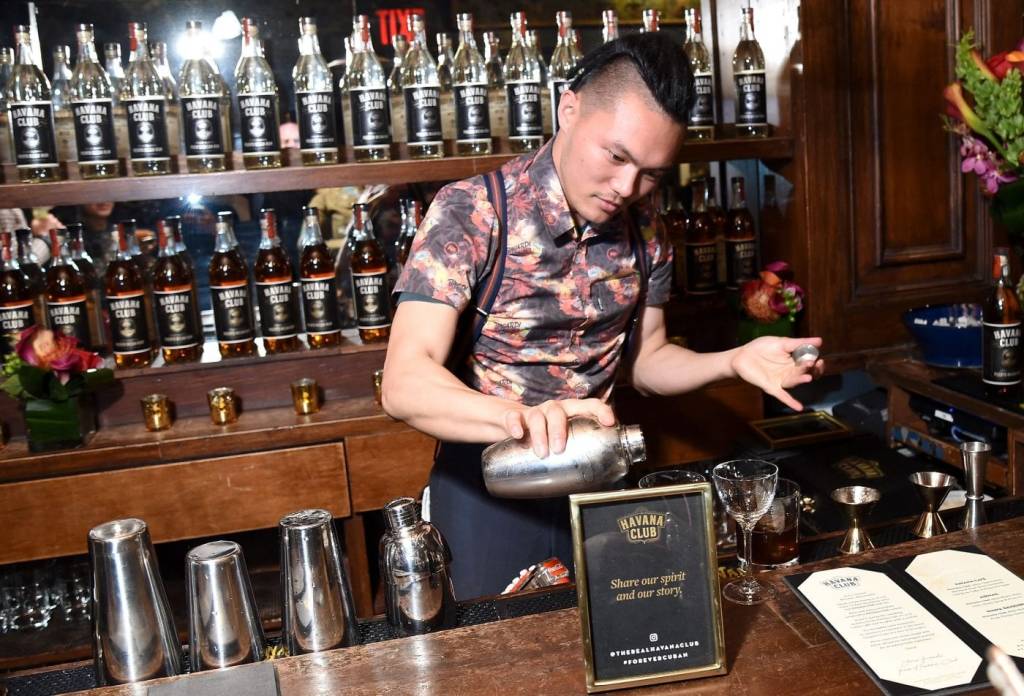 Cocktails for a winning smile
Rather than drowning your sorrows, rum makes you want to party and be happy. It frees tongues so they sing and makes dancers' feet more agile because Cubans hold onto their natural good mood at parties. This is how the young barman also smiles, who like a dignified end to this interview, has prepared a luxury cocktail which only he knows the recipe for as if it were a family secret; an orgy of fruits with touches of mint and, of course, rum.
The sorcerer's apprentice pushes the glasses nearer with a complicit smile of nighttime revelry, jolly like Habana Club spilling generously over a cocktail. "Here you are," he proudly announces, "tropical sky, sea and sun."
Not even Jacques de Sores' pirates could have defined it any better.