Cuba Approves Electronic Surveillance without Court Authorization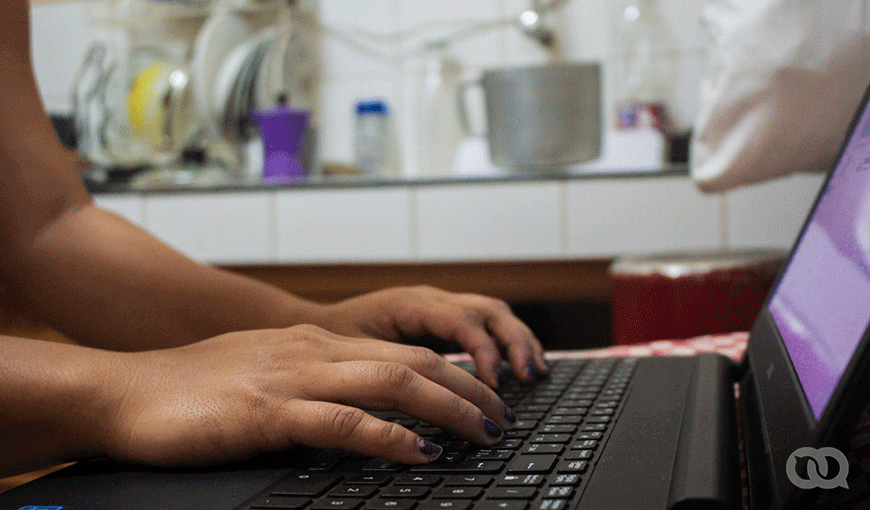 HAVANA TIMES – Cuba's State Council has stipulated three important legal regulations, which will directly affect Cuban citizens' freedom: Decree-Law 380 amends the Criminal Code, Code of Criminal Procedure and the Counter-Terrorism Act, which was published in the Cuban Republic's Official Gazette on November 18th.
The legal modifications included the legalization and regulation of special investigation techniques. Changes to the law recognize investigative techniques such as under-cover investigations, effective collaboration, electronic surveillance or any other kind of surveillance and controlled deliveries.
According to the amendment which appears in Article 110.1 of Cuba's Code of Criminal Procedure, these techniques "are used whenever they are considered ideal or necessary to investigate criminal acts which require them because of their seriousness, connotation or organization, including operations with a foreign origin or target."
Some of the techniques now subject to regulation, have been openly used by State Security and Domestic Affairs bodies for a while now. Nevertheless, it is only now that these special techniques can be legally used and incorporated as evidence in investigations where "undercover agents are used, trained by the Ministry of Interior's specialized bodies to penetrate and stay informed so it can control criminal activities…".
However, one of the most striking measures that also appears within Decree-Law 389 (which has been approved by the State Council and not during a Cuban Parliament plenary session) is that "electronic surveillance or any kind of surveillance" can be legally used during criminal procedure.
The amendments introduced to the law allow means to be used in criminal investigations which "provide voice listening and recording, localization and following, photographs and image recording, intervention of any kind of communication, access to I.T systems and other technical resources which allow the discovery of and proof of the crime"; without the need for a judge to give their authorization before a citizens' privacy is invaded.
Even though mass surveillance is illegal under international Human Rights laws, more and more governments are authorizing these practices in the name of national security and counter-terrorism efforts. According to Amnesty International, Cuba, with its new decree-law, joins a list of countries which have given surveillance a "carte blanche" without the need for court authorization, by stipulating its provision within the Law, including France, the UK, China, Russia and the US.
The difference is that some of these regulations have been issued after terrorist attacks and are basically used to investigate "great-magnitude" crimes, linked to terrorism or organized crime. Plus, they are based on a legal theory that considers any person implicated in this kind of procedure as an "enemy of society", and not as a rights-bearing citizen.
Other foreign Criminal Codes, such as Mexico's, recognize the need for surveillance to be previously approved by a judge ruling.
In Cuba, the recently-published amendments allow not only the use of these interventions, but also set their duration, at the discretion of the Ministry of Interior and Attorney-General's Office.
The Cuban government has justified this measure by falling back upon international arguments. In the Decree-Law's only "THEREFORE", it states: "National criminal law needs to be reinforced, when it comes to what international treaties currently in force have ordered for the country, so as to improve its effectiveness in the prevention and tackling of asset laundering and financing terrorism, so as to defend national interests, especially to prevent the use of national territory for these purposes, strengthening cooperation efforts with the international community against these crimes and stipulating the application of special investigative techniques, corresponding with postulates endorsed by the Cuban Constitution, promulgated on April 10th 2019."
This kind of electronic surveillance without court authorization clashes with one of the rights that was praised throughout the entire constitutional reforms process, and when the draft Constitution was voted in by the population in 2019.
Article 50 of the Constitution recognizes the inviolability of correspondence and other forms of communication.
However, the Constitution also left the formalities to abide by this law at the mercy of subsequent laws (like the amendments made now).
This way of writing up laws proves the danger that different experts were warning about during the popular consultation phase of the constitutional project, saying that a vague and imprecise text, with phrases such as "the law will regulate", left many doors open to possible deformations of the consecrated rights that appear in the new Constitution.
Constitutional Law graduate, Raudiel Pena, took part in debates leading up to the February 24th 2019 referendum and warned that the draft Constitution had "excessive legislative references, especially when it came to fundamental rights."
"There is always a risk of deformation when the Constitution refers to a law, because a law that is adopted shouldn't, in theory, contradict or surpass what the Constitution itself recognizes about this certain point," the expert added.
Cuban reality has proved that when the Constitution's text doesn't clearly include the ability to establish limits for those writing up subsequent legislative decisions, constitutional guarantees aren't enough to prevent arbitrary events.
These aren't unlikely events either. Recently, animals rights advocate Beatriz Batista posted on her Facebook profile that several activists' phones were checked at a meeting with Health Ministry officials, which they attended to agree the end of the indiscriminate capture and killing of stray dogs in the country.
The publication of Decree-Law 389 proves that a process, which should have been pushed forward by Cuban courts and the National Assembly of People's Power, was shaped in a different way and in absolute secrecy. This has also happened at a time when Cuban lawmakers are agreeing on scarce social impact laws such as draft laws on the Organization and Functioning of National and Municipal Assemblies of the State and People's Councils.
Some of the laws that amend the Decree-Law also have their place within the legislative timeline that lawmakers say they are meeting. According to the 10th Temporary Provision of the Cuban Constitution passed in April 2019, the Governing Council of the People's Supreme Court has to present amendments to the Code of Criminal Procedure to the National Assembly, within 18 months of the Constitution coming into force.
Amendments collected in Decree-Law 389 do not change the logic of the current Code of Criminal Procedure, they just attempt to regulate practices that have been developed de facto for years already, outside the law, but granting investigative authorities way too much freedom, and their work and decisions can never be assessed by a judge or independent body.
This last point, called "judicial supervision" is internationally recognized as necessary to validate limits or infringements on basic human rights.