Cuba Beats Holland for World Port Title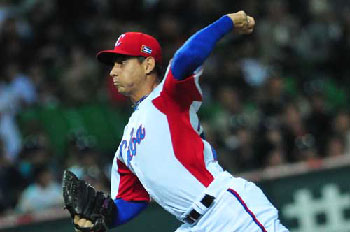 By Circles Robinson
HAVANA TIMES — After suffering a series of humiliating defeats in recent years to The Netherlands, Team Cuba shut out their rivals 4-0 to capture the World Port Tournament title in Rotterdam on Sunday.
Cuba had a host of scoring opportunities, out hitting the Dutch 12 to 3 on a combined pitching gem from veteran Wilber Perez (5.1 innings, 2 hits, 1 strikeout and 3 walks) and Rasiel Iglesias (3.1 innings, 1 hit, 4 strikeouts and 1 walk).
Perez and Iglesias had also combined to blank Holland with an identical 4-0 in a key second meeting of the two teams, after Cuba had been blanked 7-0 in their first head-to-head contest.
Cuba's runs in the tournament finale came in pairs in the third and eighth innings. The early scores came on RBI singles from Yulieski Gourriel, scoring Alexander Malleta who had doubled to lead off the inning, and Eriel Sanchez drove in Barbaro Arruebarruena who had reached base on an error.
In the eighth inning, Malleta doubled in the final two runs scoring Yadiel Hernandez and Jose Fernandez, who had both singled.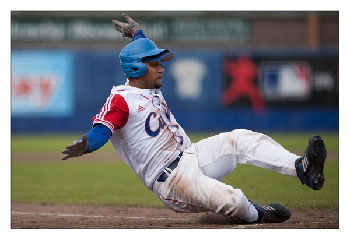 The Dutch had one of their best chances in the opening inning when they placed two on with none out on a single by Michael Duursma and a walk to Gianison Boekhoudt. But Danny Rombley flied out, Bryan Englehardt struck out and Dwayne Kemp grounded out to end the inning.
In the sixth Holland had two on via walks to Shaldimar Daantji and Boekhoudt putting two on with one out, but failed to advance the runners any futher.
The winning pitcher was Wilber Perez with Rasiel Iglesias getting a save. The loser was Rod Cordemans who gave up all of Cuba's four runs in 7.2 innings (although two were unearned).
Yulieski Gourriel, who hit .304, was named the tournament MVP. Other prize winners were Alexander Malleta as the home run king, Ismel Jimenez as best pitcher, Dwayne Kemp as best batter, Stijn van der Meer as best rookie and Michael Duursma won the Donald Bax Press Award.
Complete Results (from IBAF)
Sunday, June 30, 2013:
Cuba 3 – Curacao 0 Box score
Netherlands 7 – Chinese Taipei 2 Box score
Monday, July 1, 2013:
Chinese Taipei 4 – Curacao 2 Box score
Cuba 0 – Netherlands 7 Box score
Tuesday, July 2, 2013:
Curacao 3 – Netherlands 2 Box score
Wednesday, July 3, 2013:
Curacao 2 – Chinese Taipei 5 Box score
Netherlands 0 – Cuba 4 Box score
Thursday, July 4, 2013:
Cuba 3 – Chinese Taipei 1 Box score
Friday, July 5, 2013:
Chinese Taipei 2 – Cuba 1 Box score
Netherlands 5 – Curacao 4 Box score
Saturday, July 6, 2013:
Curacao 0 – Cuba 11 Box score
Chinese Taipei 0 – Netherlands 3 Box score
Sunday, July 7, 2013:
Netherlands 0 – Cuba 4 Box score
Final Standings:
1) Cuba
2) Netherlands
3) Chinese Taipei
4) Curacao