Cuba Has Great Potential for Healthy Tourism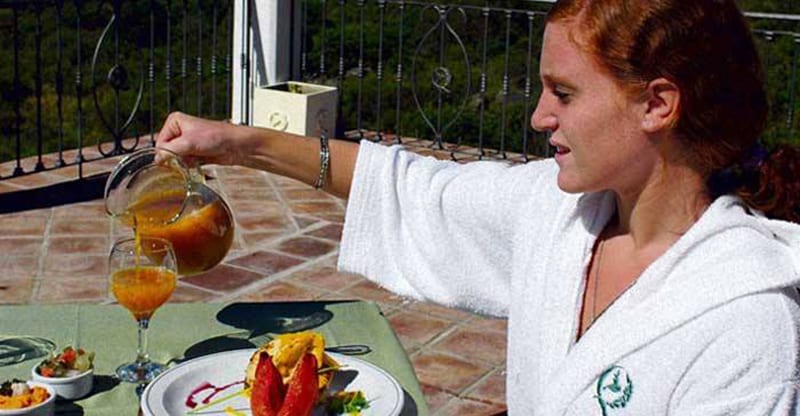 HAVANA TIMES — Tourism in Cuba should be developed taking into account the permanent presence of Irma and Trump, thinking that there will always be a hurricane in the Caribbean or a president at the White House who is willing to run the locomotive of Cuba's economy off the tracks.
The temptation to copy tourism development at other resorts that already exist in the Caribbean might seem to make sense, however, it implies competing with countries that have greater financial resources, established markets and decades of experience.
Cuba's characteristics could be a great attraction for tourists, without the need to invest large sums of capital. Opening up all of the country's cultural expressions to visitors could be just as important as giving them access to health facilities.
Nearly 10% of the global population suffer from kidney problems and about 50 million people need hemodialysis on a regular basis, 3 or 4 times a week. This reality limits their chances to travel as they need a dialysis center where they are traveling to.
Tourist resorts which are able to offer this treatment, in keeping with international protocols, could become recipients of these patients, many of whom travel in groups, bring their own medication and pay nearly 230 USD for each session.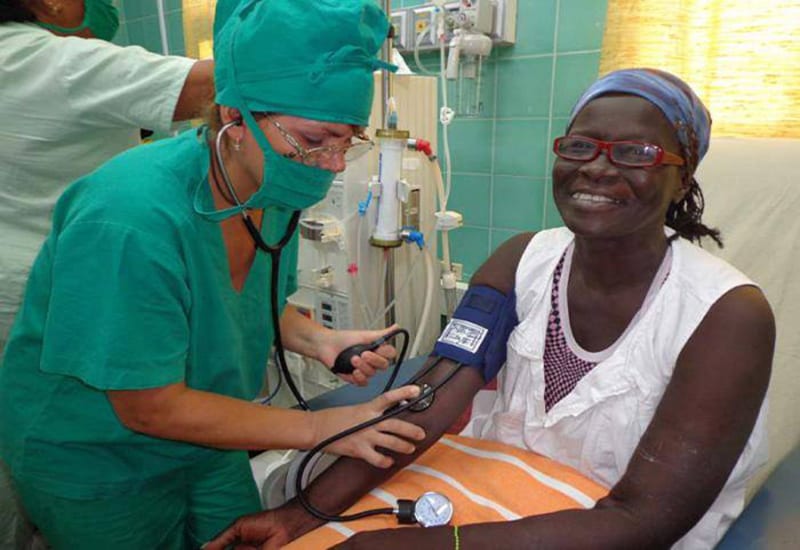 Paying for hemodialysis treatment can be done in many different ways, the patient can pay directly, via medical insurance or an agreement with the Public Health system in their own country, when these cover the costs like they do in Europe.
Cuba offers these services to tourists who need them but it's something that the world hardly knows about. Few people know that there are around fifty hemodialysis centers running across the country, with trained medical staff and referral hospitals to cover unexpected complications.
Activating all of these centers and making them available to tourism would imply spending a few thousand dollars to improve waiting rooms with TVs, reclining chairs, WIFI and air conditioning, which would also benefit Cuban patients, without affecting them because tourists prefer the night shifts anyway so they can make the most of their holidays.
In order to get fully involved in this important sector of health tourism, agreements need to made with kidney patient associations, with Health ministries and tourism companies who specifically cater for and organize holidays for these patients.
These patients are used to traveling with all of their medicine, which is prescribed by their doctor and they send ahead the date of their arrival, medical history and a serology exam results (in order to prevent hepatitis or HIV infections) in advance.
This kind of "tourist/patient" would not only help to fund Cuba's Public Health ssystem, but would also contribute to conventional tourism as these people go on holiday just like everyone else, they stay in hotels, eat in restaurants, go on excursions, travel in taxis and buy crafts.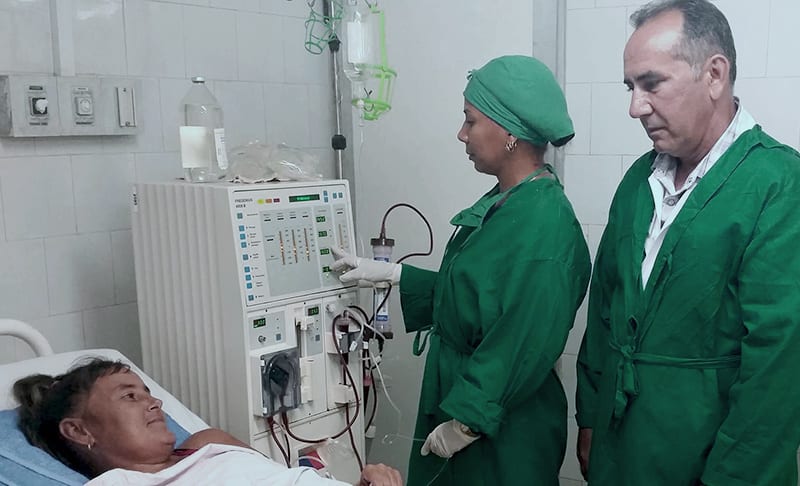 Cuba's health system already has the most important thing it needs, qualified staff, the machines it needs and international prestige. They only have bureaucracy standing in the way; it takes hours and hours to get in touch with the medical insurance provider or they leave you sitting in a waiting room because it's snack time.
Whoever comes to see Cuba, doesn't want to spend a minute more than they need to in a dialysis center. Poorly coordinated transport services, lack of staff punctuality or never-ending procedures can even tarnish the best medical care.
Companies such as Fresenius, Braum or Diaverum are making a fortune with their hemodialysis clinics across the world. Why couldn't Cuba offer the same service in the Caribbean, where these multinationals don't have much of a presence?
Every one of these tourists/patients leaves about 800 USD more per week than the average healthy tourist. As a result, Cuba's tourism could encompass new niches in the market and the national public health service could improve its installations and machines, without having to turn to the State budget.
The example of tourists needing hemodialysis is just one example of how the wagons that connect up to the "economic locomotive" don't have to be dead-weight. On the contrary, they can become an incentive for a lot more visitors to get on board.