Cuba: Mariel Free-Trade Zone Almost Ready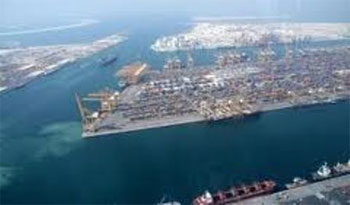 HAVANA TIMES – The Special Development Zone at Mariel (49 kilometers west of the capital), under construction for the past several years, already contains several factories and port facilities, as well as an impressive infrastructure.
This development zone will operate under a special Customs arrangement that will permit the importation and exportation of products, as well as the production and sale of value-added merchandise for the national and foreign markets. It will begin operations in the next several weeks as a free-trade industrial zone, the first of its kind in Cuba.
Rodrigo Malmierca, Minister of Foreign Investment and Foreign Trade, said some months ago that the free-trade zone is designed "to increase exports and provide an effective substitute for imports." Malmierca also said that it represents "an interesting opportunity for foreign capital."
His words are significant at a time when enactment of a long-expected investment law seems imminent. The law's content is still unknown; however, it is expected to be attractive enough to bring aboard potential investors.
To some foreign businessmen and especially to potential investors who have talked with our correspondents, what's essential is not only "the flexibility of the legislation but also the number of steps we must take to sign a contract." In other words: agility in the paperwork is imperative.
For the time being, those who wish to participate in this experience will find propitious laws, such as the one recently enacted by the Ministry of Finances and Prices, which exempts from taxes some specific merchandises that, after being transformed in the Mariel facilities, can be sold abroad.
Favored with a refund of export fees will be those companies that bring beneficial results to the national economy, as indicated by one of the paragraphs of the official resolution. "All legal persons residing in national territory can apply for the benefits of the existing regulations, so long as they fulfill the requirements established by this regulation," the paragraph reads.
The monumental port, fitted for the mooring of large-draught ships, will take over the maritime trade that now utilizes Havana Bay, which is insufficient for the mooring of large vessels and unsuitable for the development projects now being undertaken or envisioned.
The purpose and progressive materialization of this ambitious plan is one of the major joint ventures assumed by Cuba and Brazil. From Brazil come some of the $900 million that the works will cost; they include processing industries and a container park, as well as the dredging and land-filling of the Mariel Bay.
Everything seems to indicate that the project will soon begin to operate in part. Full-scale operations are set for 2014-2015.