Cuba Presents Femicide Statistics for the First Time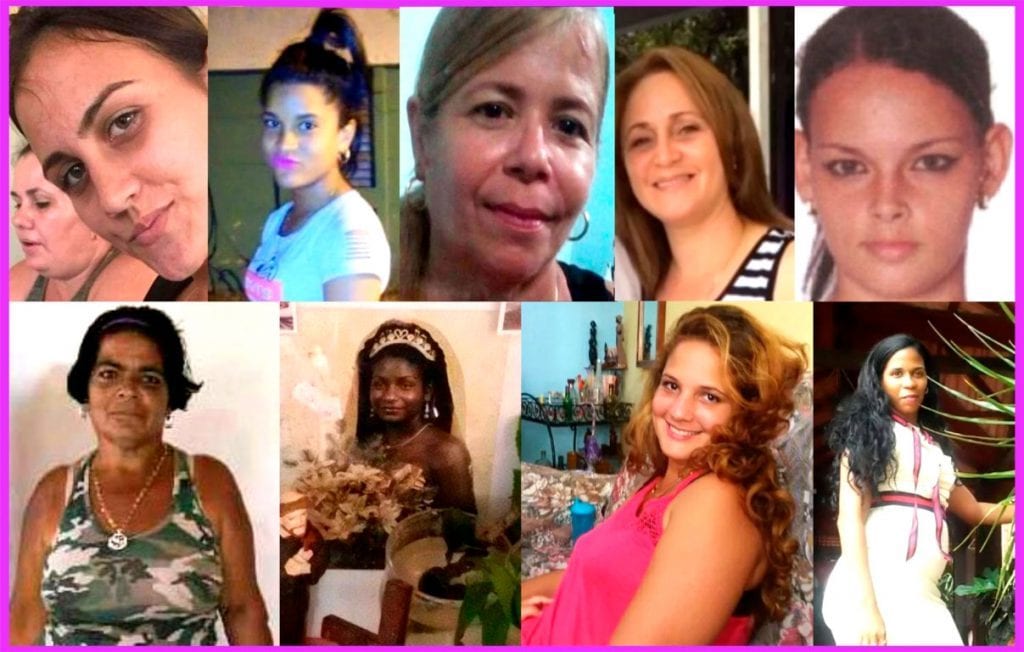 HAVANA TIMES – After decades denying that femicides take place in Cuba (a tragic reality which we have been systematically denouncing on Alas Tensas, as it is one of the reasons we write our magazine), the Cuban government has finally acknowledged this great scourge.
It's a very important step, because it means to say that (even though it came very late) the Cuban government is no longer shutting victims of gender-based violence out, it is no longer turning its back on them. Recognizing the problem is inevitably the first thing you need to do in order to provide support.
And, this recognition has finally come, in the first National Report about the implementation of Agenda 2030 which the Cuban government has made public and was reviewed by IPS news agency.
"It's an unprecedented event in the history of the past few decades, the Cuban government recognized […] a rate of 0.99 femicides per 100.000 Cuban teenagers and women aged 15 and over," reported IPS-Cuba.
Up until now, it was "normal" for the Cuban box for femicide, that appears in international organizations' reports and websites, to be left empty. This missing data made it hard for anyone who wanted to help, it prevented people from denouncing it and thwarted any potential efforts to protect those victims. Sometimes, we also have the complicit silence of most experts, both in and outside of Cuba, who never ask or demand that this box be filled.
Like we have pointed out at other times, Mariela Castro, the director of CENESEX, rounded off such a harmful policy of concealment, by claiming that gender-based violence was wiped out with the triumph of the Revolution. This fake picture has been exposed and is now being left in the past.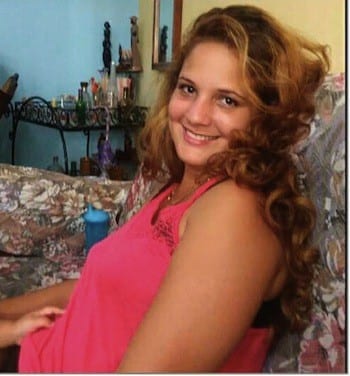 In fact, today, there are even contradicting annual statistics. According to the abovementioned Report, "The number of deaths caused by an intimate partner or ex-partner, has fallen by 33% between 2013 and 2016." This document was presented in April, at the third meeting of the Forum of the Countries of Latin America and the Caribbean on Sustainable Development, and is available for download.
Except for very rare instances when femicide has been reported (take a look at the Escambray and 5 de Septiembre local newspapers), reporting gender-based violence isn't on official media's agenda.
It is independent media outlets and journalists, who are usually harassed for doing their job, who make it their job to expose and tell the stories of these murdered women (look at Tremeda Nota, Diario de Cuba and 14yMedio). Add to this the fact that the mass use of social media recently has allowed people to take their own initiative and denounce such events. A reality which, in spite of the government's interest in covering up, has imposed itself.
According to the IPS correspondent, reporting about Sustainable Development Goal number 5, dedicated to achieving gender equality, Cuba also included the results of a National Survey on Gender Equality applied in 2016, using the following statistics: in the 12 months preceding the survey, 26.7% of women suffered violence in an intimate relationship, while another 39.6% said that had been a victim at some point in their life.
This means to say that the unjustified, unforgiveable deaths that we have been denouncing, of women with names and surnames, families, a concrete life to live, will appear as part of the most reliable statistics that you can work with from now on to demand greater awareness about gender-related issues from Cuban institutions, less simulation and a greater commitment to work for truth and life.
This list of names features Misleydis Gonzalez Garcia, whose story we told here on Alas Tensas, who was killed in Ciego de Avila on December 26, 2017, in spite of having gone to the police looking for help on several occasions.
However, they are also becoming exact figures, and other names of Cuban women who have been killed recently will join the conclusive figure. For example, 27-year-old Alis Obregon Perez who was stabbed by her ex-partner in front of their two young children on May 3rd of this year.