Cuba Says Clueless on Health Problems of US Diplomats in Havana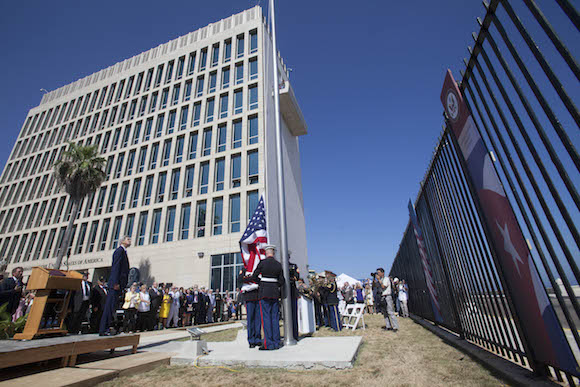 HAVANA TIMES – The Cuban government said Sunday that it continues to find no evidence of the causes of the alleged attacks on the health of officials at the US embassy in Havana, which has reported new cases, reported dpa news.
The State Department said this week that two more officials of its diplomatic delegation had presented similar cases to the health problems that had previously hit 24 US diplomats in Havana. The embassy/consulate are currently operating with a skeleton staff that does not attend the general Cuban population.
The Cuban foreign ministry confirmed that on May 29, the US Embassy reported that an embassy official had "health symptoms as a result of 'undefined sounds' in her place of residence."
"The exhaustive and urgent investigation carried out in the vicinity of the residence found no signs of any sound that could cause damage to health," said the official statement of the Ministry of Foreign Affairs (Minrex).
The Cuban government indicated that it put the highest priority to the matter and asked the US diplomatic mission for Cuban doctors and investigators to interview the affected official, but thus far that request has not been granted.
"Cuba has publicly and officially reiterated its willingness to cooperate seriously in the joint search for answers, clarification and the solution of the alleged facts," the statement said.
At the end of 2016, US officials posted in Havana reported hearing loss, vertigo, headaches and fatigue, among other symptoms.
The incidents were not made public until 2017 and experts from the United States have not yet been able to determine who or what is behind the mysterious disease.
After learning of the supposed attacks, the Administration of Donald Trump ordered to reduce more than half its diplomatic staff stationed in Havana and expelled a group of Cuban officials from Washington.
"There is no credible scientific hypothesis or conclusions that justify the actions taken by the government of the United States against Cuba," said an official note from the Government of Havana at the time.
Cuba noted that the decision of Washington to reduce its diplomatic delegation in Havana was "to the detriment of bilateral relations and with obvious political motivations."
The staff of the Canadian embassy in Havana also presented symptoms and last April affirmed that it would withdraw the relatives of the diplomats assigned to its embassy.