Cuban Civil Society Anxiously Awaits Referendum
By Ivett Gonzalez (IPS-Cuba)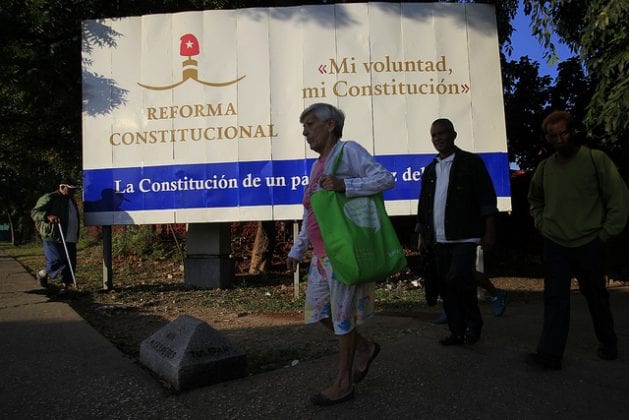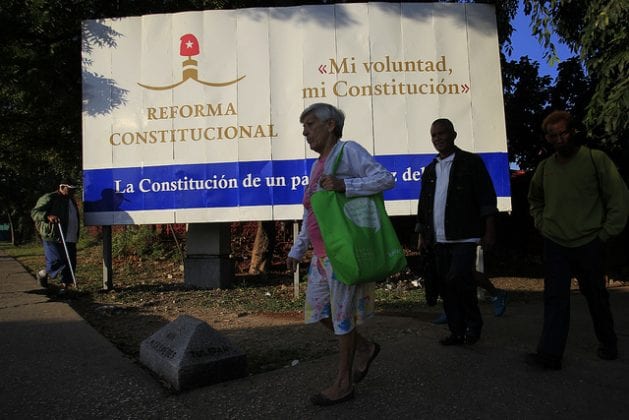 HAVANA TIMES – With a saturation "YES" campaign in state media and public spaces, Cuban voters are getting ready to go to the polls to vote in the constitutional referendum on Sunday, February 24th, about a project with advances and pending matters for civil society, which is still a term missing in the 229 articles of the final draft.
Out of the 11.2 million Cuban residents on the island, over 8 million people have the right to vote. They are faced with the decision of passing a new fundamental law or keeping the current 1976 constitution in force, which seem to be the only two options in this country with a socialist government and single-party system.
"I have no doubt the new Constitution will be approved," Reverend Rita Maria Garcia, who directs the non-governmental and inter-faith Christian Center for Reflection and Dialogue in Cuba, tells IPS from Cardenas, 150 kms to the east of Havana. And, she weighs in on activism for the constitutional project up for a referendum vote at 25,345 voting stations at schools.
"No group, project, religious denomination, institutions belonging to what we call independent civil society (because others belong to the State's structure in one way or another) will have a majority NO vote," the activist assessed about the referendum's results, which will declare at least half of the votes valid.
If voters back the new Constitution (as expected), it will come into force as soon as it is published in the Official Gazette.
Then, over the coming months and years, Parliament will begin a reforms process and rewrite laws that have been given priority: Electoral Code, Family Act, Civil Code, People's Courts, National Defense, Criminal Code, Penal Procedure, Constitutional Control, Education, Health, Municipalities, Business, Cooperatives and Citizenship.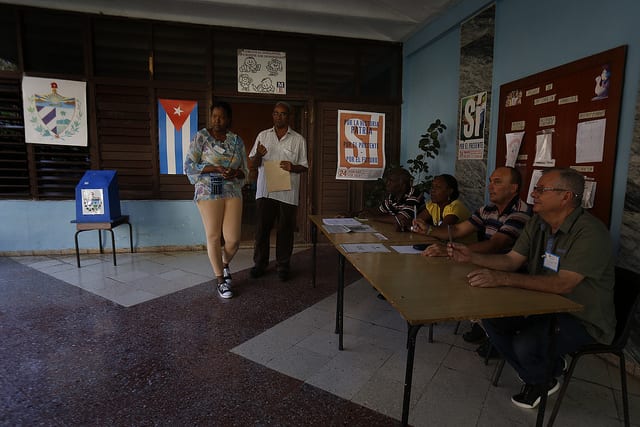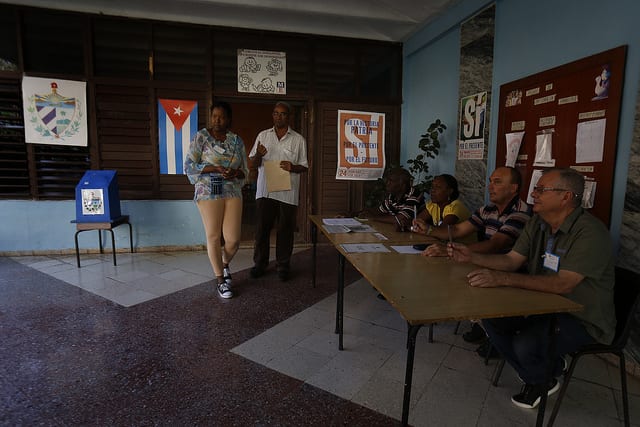 Without access to public spaces, the "NO" campaign is doing the rounds on social media, headed by voices of the socialist government's traditional opposition and other critics who aren't dissidents, but are displaying their activism online in a country where Internet access is growing in spite of it still being limited and difficult to access due to its high cost for ordinary citizens.
Some institutions such as the Catholic Church or independent website "El Toque" have even contributed to the Cuban people's informed vote, by making announcements, panels of experts and mobile apps which have analyzed the pros and cons of the constitutional project, but without pressuring voters to vote one way or another.
A third group is supporting abstention at the polls, including faces from different political movements in the country, which have become more obvious during the constitutional reforms process, which began in June 2018 and reached a climax during the popular consultation phase between August 13th and November 15th last year.
"We already knew that this would happen, that the term (civil society) would not appear," Garcia said, who doesn't think that this omission will be detrimental in any way. "Times are changing, today, we have an activist movement that meets, discusses, disagrees and supports one another when they decide it's pertinent," she said.
Local and foreign experts disagree about how to define Cuba's civil society.
Broad concepts include fraternal, cultural and sports associations; the Communist Party's social mass movements; churches and religious congregations; development NGOs; research centers and academic publications; community movements; cooperatives, new economic players and dissident groups, who work on the margin of the Law.
"Sometimes, the absence of a concept is worrying," sociologist and anti-racism activist Fernando Romeu admitted, about the impact that this might have in the case that the new Cuban Constitution is approved as expected.
After analyzing the proposal, Romeu told IPS "that not mentioning the term doesn't imply a threat of lack of awareness or not being legalized by the State, who recognizes the group of associations of different types and classes (scientific, philosophical, fraternal, commercial and other) with the same law."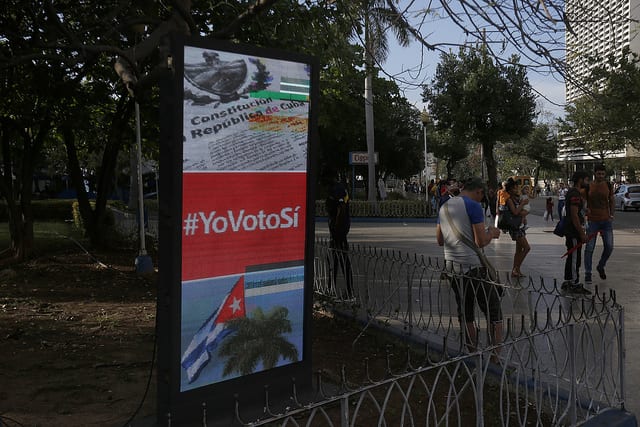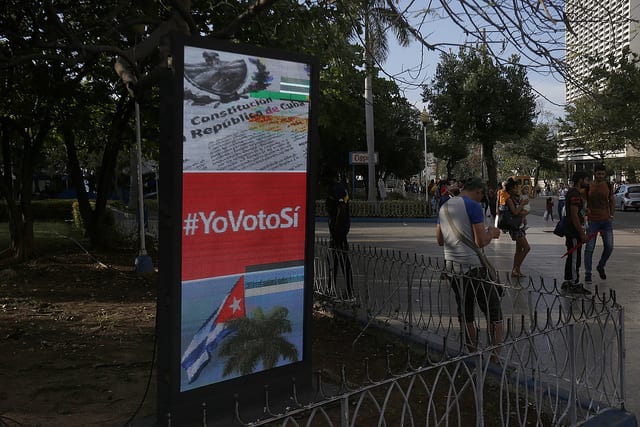 However, groups without legal protection see things differently.
"Civil and political freedoms aren't captured in an explicit enough way, so we can predict that there won't be protection for those of us who organize ourselves independently without the State," ecologist Isbel Diaz says, who is also the coordinator of the El Guardabosques project.
For Diaz, the new constitutional proposal "broadens the spectrum of protected groups, highlighting people with different sexual orientations and/or gender identity," but these rights are limited to comprehensive matters such as "collective security, general well-being and respect for public order."
It is in the regard of explicit recognition of vulnerable groups, carried out in Article 42 and in general in Chapter V about "Rights, duties and guarantees", activists and experts consulted by IPS see that old demands of social activism are appearing again.
"Article 42 is one of the best: it recognizes traditional differences, as well as disability, territory, race, gender, ethnic origin, among others," sociologist and gender expert Reina Fleitas said. "Proof that there is a better level of awareness about the equality we want nowadays, which is superior to awareness about egalitarianism," she concluded.
"If only it becomes a guide that can then improve the focus of social policies," the researcher considered about local development.
The referendum had a precursor on the February 16th and 17th with 122 special electoral constituencies working with 1051 schools in 130 countries, but only for diplomatic personnel and people on official missions, which amounted to over 22,000 voters in Venezuela.
Cuba's diaspora community (which has 1.4 million members in 120 countries according to official statistics, with a significant number of these in the United States), haven't been able to go to the polls established outside of Cuba and must be on Cuban soil this Sunday if they want to exercise their right to vote.
International context
The referendum comes at a complicated time for Cuba, after a tornado swept through five municipalities in Havana on January 27th, which left 10,000 people displaced; and a hostile regional landscape, with US President Donald Trump's government having a face-off with Venezuelan President Nicolas Maduro, one of Cuba's closest allies.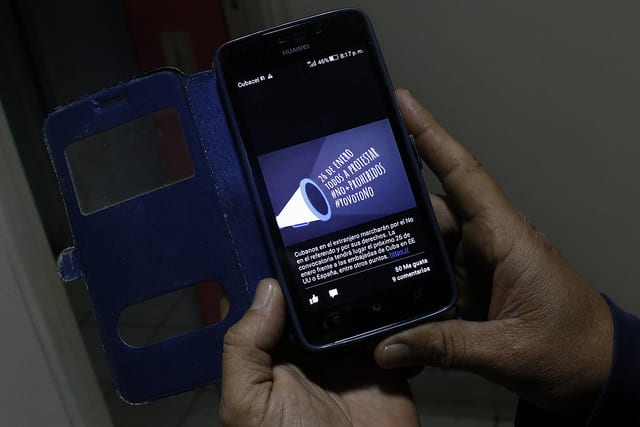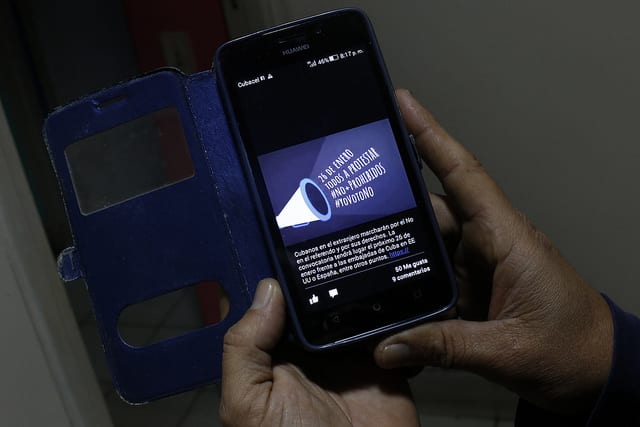 Washington is supporting the Legislative Assembly's president, opposition leader Juan Guaido, as Venezuela's legitimate leader, just like a number of Latin American and European countries are, while they no longer recognize Maduro.
Havana is doing the opposite, when international attention is focusing on the dangerous configuration of Latin American powers.
On Monday February 18th, in Miami, Trump claimed that he wanted a peaceful handover of power in Venezuela, but he also repeated that "all the cards were on the table".
During a press conference the following day, Cuba's Minister of Foreign Affairs, Bruno Rodriguez, warned that the United States is preparing "a military intervention under the pretext of humanitarian aid" and called Trump's claim that the Cuban government has "a private army of Cubans" in Caracas to back Maduro, "vile".
Guaido set today February 23rd as the date that humanitarian aid would enter his country, a month after he declared himself to be Venezuela's president-interim, and a day before Cuba's constitutional referendum. Maduro rejects this arrival of humanitarian aid which he believes is the precursor to a US-led military intervention. [He has closed borders and stationed troops to block any attempts to penetrate Venezuelan territory with the humanitarian aid.]
With contributions from Patricia Grogg