Cuban Jazz Artist Tonatiut Isidron Live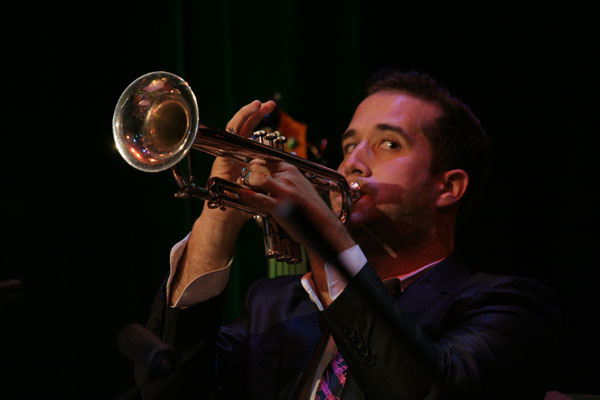 by Irina Echarry  (Photos: Elio Delgado Valdes)
HAVANA TIMES — After performing next to musicians of the stature of Wynton Marsalis, Roy Hargrove, Horacio Hernandez, Orlando Sanchez and Marcos Printup, Tonatiut Isidron recently offered his first concert at Cuba's National Fine Arts Museum.
Scenes from the film Cinema Paradiso were projected as he played his version of Ennio Morricone's piece for the movie. A 2008 graduate from Cuba's Amadeo Roldan Conservatory (where he majored in trumpet playing), the young composer and performer treated us to his music and charm, next to two guests: the charismatic Dayme Arozena and Jorge Felix, two artists with powerful and melodious voices.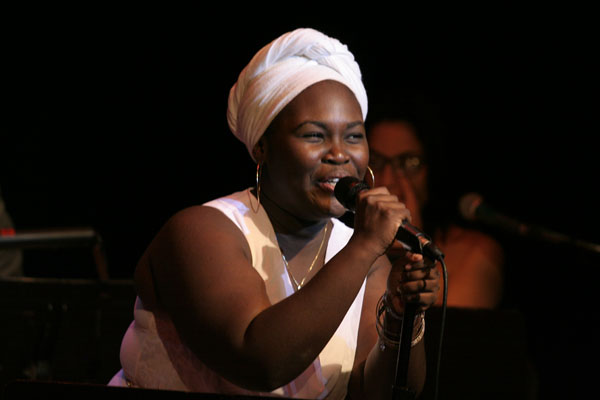 The piece titled Perdido en la oscuridad ("Lost in Darkness") was composed during a hurricane, when the city was left without power. "You can't imagine how hard it was to find the piano keys," the artist told us. Los teutones ("The Teutons"), a highly unusual musical number, is dedicated to Germany's soccer team, while Ramificaciones ("Ramifications"), Tonatiuit's first musical composition, staged a drumming duel between Rodney Barreto and Adel Gonzalez that made the hall vibrate.
The other singer, Rolito Rodriguez, was unable to attend the concert because, according to Isidron, "he is an elderly gentleman and wasn't feeling well in the morning." The remaining artists, however, kept everything under control. Dayme learned Como un milagro ("Like a Miracle") in two hours and offered a stellar performance. "These are the things one does for a friend," she said, smiling.
The concert unfolded in an atmosphere of complete harmony and ease. The young trumpet player, winner of the 2007 JoJazz and Musicalia awards, shared the stage with saxophonist Emir Santa Cruz, saying he was "proud to have" such an unparalleled musician in his ensemble. The two performed Opus 7. "This is the first time a piece by Emir is played at a concert by another musician," we were told.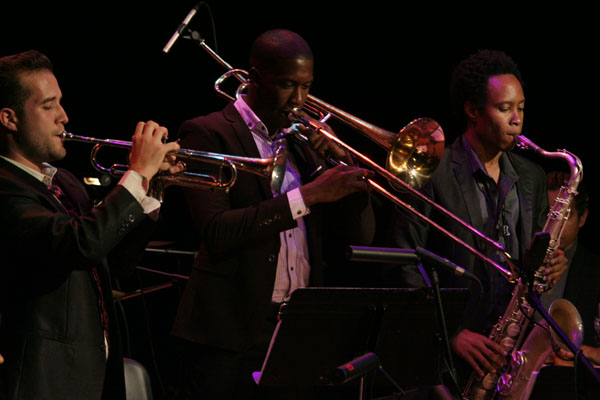 Gaston Joyas and Miguel Angel de Armas made a show of their talents at the bass and piano, respectively. David Faya also played the bass, while Lena Ross played the flute, Rafael Inciarte the bass clarinet and Susana Venereo the Cornu. In addition to playing the trombone, Yoandy Argudin treated us to the Tom Jobim's arrangement How Insensitive.
All are talented young musicians who love jazz and make their humble contribution to enriching this universal genre and its particular Cuban features. Tonatiut Isidron's first concert was also a gathering among friends.
Click on the thumbnails below to view all the photos in this gallery. On your PC or laptop, you can use the directional arrows on the keyboard to move within the gallery. On cell phones use the keys on the screen.