Cuban Projects Invite Population to Break Down Machista Prejudice
La Marca studio/gallery and Cineclub Cuir are encouraging a dialogue and reflection about more inclusive socio-cultural learning.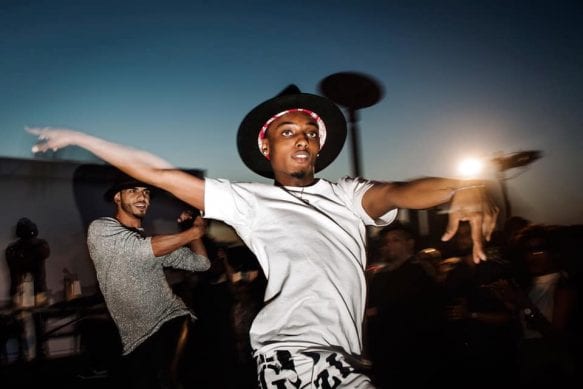 HAVANA TIMES – A "busy" night, which combined a film screening, music, dance and drag queens, was held recently at La Marca body art studio/gallery, in Havana, where those present were invited to shake up their thoughts and shatter machista and heterosexist prejudice.
For two hours, the space that is normally a tattoo parlor became a dancefloor where visitors danced to the most alternative beats, sweated, and purged themselves "of so much white hetero-machista violence", celebrating the beauty and diversity of the human body "with our own rhythm and groove", as the organizers themselves announced.
Before dancing, the short film "Azur" (2018) was screened, a fictional movie in which actors Tony Alonso and Angel Molina interview one another and tell each other about their alter-egos Mila Kaos/Andromeda, respectively.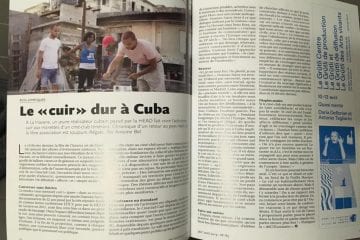 Both actors/characters are the stars of a neo-punk style drag show, "full of post-apocalyptic queer delightfulness", some visitors agreed.
The "Si no se puede bailar" (If you can't dance) project was organized by La Marca and the curatorial project "Cineclub Cuir".
It follows on from the event held in June 2018, and paraphrases one of the most suggestive ideas by Lithuanian anarchist Emma Goldman (1869-1940): "If I can't dance, I don't want to be in your revolution."
From a Jewish family, Goldman is well-known for her libertarian and feminist writings and manifestos, as well as being considered one of the pioneers of the women's rights struggle.
She also said: "The most violent element in society is ignorance."
Born in February 2018, Cineclub Cuir encourages the exhibition and discussion of movies, short films, TV series, video art and music videos so as to promote queer audiovisual culture in Cuba.
It also aims to create a meeting place and space for dialogue, so as to encourage a different socio-cultural learning to dominant and exclusive representations in the country's heteropatriarchal culture.
Fourth anniversary of La Marca
"Si no se puede bailar" closed the program of events to celebrate La Marca's fourth anniversary, which kicked off on January 30th, which is the date the studio/gallery was founded, located in the Historic Center of Old Havana.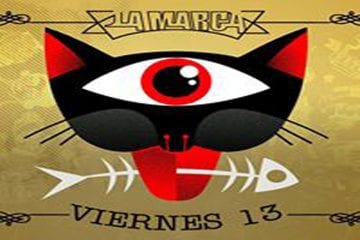 La Marca remains an alternative cultural center, combining tattoo art with different artistic expressions with a gender-related focus.
As well as promoting tattoos as an artistic expression, the studio has welcomed exhibitions, concerts, a children's workshop, work with similar projects and presentations of unique characters that decorate a city that is almost 500 years old.
For example, on January 30th, we kicked off these celebrations with a "Black Day", when we offered a discount on tattoos, Roberto Ramos Mori, one of the artists at La Marca, explained to the IPS Cuba reporters.
In February, we introduced The Countess of San Ignacio and The Marquise of Old Havana, two figues who walk about and decorate our streets with their performances and art.
Then, came other activities such as "Dame Tu Pulover", (Give me your T-shirt) in collaboration with Clandestina design store, so as to contribute to projects in favor of same-sex marriage in this Caribbean island with 11.2 million inhabitants.
La Marca also held the exhibition "Esquelesutra", by artist Julio Cesar Pena, and on February 9th, they held a graffiti workshop for children in the San Isidro neighborhood.
"We also screened Rayame la Zanahoria (2018), the latest short film from Cuban filmmaker Eduardo del Llano, and we enjoyed concerts from various alternative bands at our regular AMuletaMusica space," Ramos added.
As an alternative cultural center, combining tattoo art with different artistic expressions, La Marca upholds a vision for progress in the field of gender-related matters, using communication and culture.
"The idea with events such as "Si no se puede bailar" is to bring people together, for them to get to know each other, talk and for new ideas to be born, shifting mindsets and drawing up objectives in the face of the new challenges that LGBTI (lesbian, gay, bi, trans and intersexual) people experience in Cuba, in a space that is political, but that stems from the body," he summarized.