Cuba's 2015 Book Fair is Nearing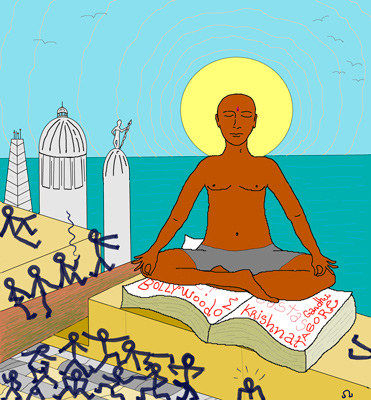 HAVANA TIMES — Cuba's International Book Fair (February 12–22 in Havana) is nearing. Readers and non-readers, young and not-so-young, families looking for an affordable means of recreation, in short, the great mass of people that makes a habit of attending these regular events and fairs are ready, waiting for the whistle start.
The 24th International Book Fair – scheduled to last two months longer than usual as it moves to the country's different provinces – will pay tribute to historian, essayist and professor Olga Portuondo and writer and researcher Leonardo Acosta. Acosta's work as a musician is not well known, and very few people know that he created Cuba's first jazz band and that, as a founding member of the Experimental Sound Group attached to the Cuban Film Art and Industry Institute (ICAIC), he composed the score for several Cuban documentaries.
The fair will also celebrate the 100th anniversary of the death of scientist Carlos J. Finlay and birth of poet Raul Ferrer, as well as the 400th anniversary of the publication of the second volume of Cervantes' Don Quixote.
Luis Alvarez' Fernando Perez: cine, ciudad e intertextos ("Fernando Perez: Cinema, City and Intertext"), a tribute to the 75-year-old director of such classics as Clandestinos, Madagascar and Suite Habana, is among the books to be presented at the fair. Other interesting volumes include Panchatantra and Ramayana (edited in Cuba), Experimento con la verdad: Autobiografia de Mahatma Gandhi ("An Experiment With Truth: The Autobiography of Mahatma Gandhi"), and Cartas a Indira ("Letters to Indira"), which gathers the letters written by India's national hero Jawharlal Nehru to Gandhi's daughter.
Though many anxiously await these and other books, the majority is mainly curious about the cultural activities that this year's guest country – India – will be organizing during the fair. This coming February 12, when the fair opens at Havana's La Cabaña fortress, we will be offered a window through which to glimpse at the ancient and modern literature of the second most densely populated country in the world.
The cultural diversity of this immense country will be represented by over a dozen important Indian publishing houses and 27 Spanish language books about India published in Cuba. A folkloric dance ensemble, a culinary and Yoga festival, the visit of an Indian film-star and a lecture by Nobel Prize laurate Rajendra K. Pachauri will be among the cultural activities we will be treated to during the fair.
Don't be alarmed if, while strolling about La Cabaña, you notice less stress and more positive energy about you, despite the large number of people in attendance – the fresh air of the open fair will be coupled with morning Yoga demonstrations by Indian yogis, to be held in the India pavilion. Other venues around the city will also stage demonstrations of this practice that has been well received in Cuba. Five living masters of Indian crafts will also bring their art to Cuba.
The fair will be an excellent opportunity to buy novels, children's books, adult non-fiction, short story anthologies, ancient and modern literature. The films on history, art and economics sold there will also give us an up-to-date picture of what is happening in this year's guest country.
Currently, India publishes more than thirty thousand books a year, an amazing figure. Let us hope they are better quality than many of their Bollywood films.