Cuba's Authenticity Lies in Cubans
By Isabella Zampetaki, Travel Writer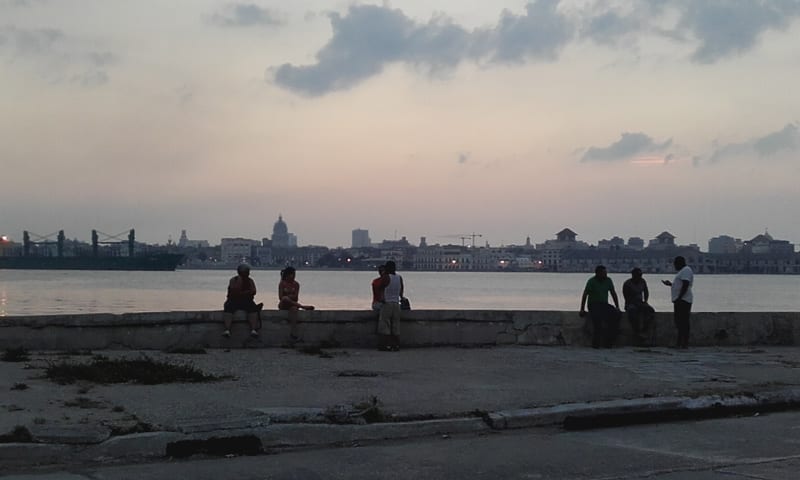 HAVANA TIMES — For over a decade, I had been listening to fellow Greeks rave about their exotic vacation in Cuba. "People are so happy in spite of their poverty. They sing and dance everywhere, even in the streets" was what most had to say, showing off photos to prove it. Vintage cars, cigars rolled on female workers' thighs, a paid swim with dolphins at Varadero, separate queues and services for tourists completed the picture.
What other Greeks liked about Cuba was, to me, a validation of my preference for Mexico: a country where speaking Spanish was all that it takes to be able to experience the non touristy, genuine flavor of life in the tropics.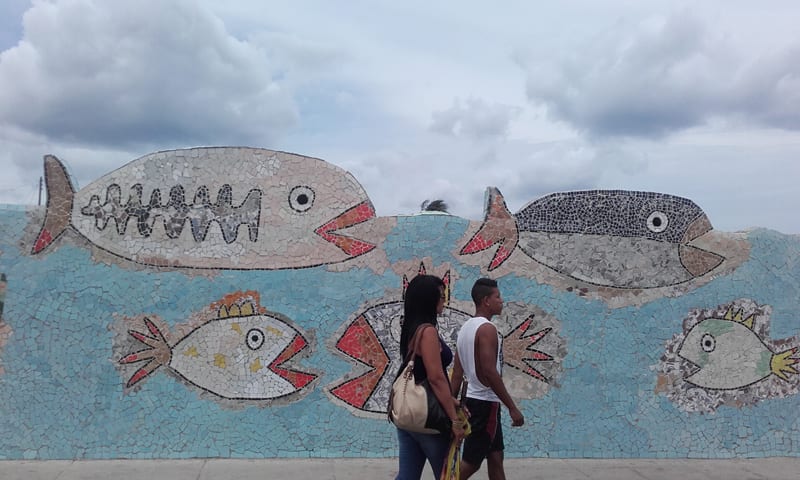 However, the fact that Cuba is on the threshold of change, as well as a growing fondness for Pedro Juan Gutierrez's dirty realism forced me to reconsider. On a snowy February morning, I booked my pricey air ticket to Havana and waited impatiently until spring to find out if the "happy in spite of everything" stereotype held true. I even thought of conducting a series of street interviews with ordinary folk, asking them to share their wisdom about happiness with Greeks, a nation painfully experiencing what it means to become poorer every day.
What I discovered was quite different from what I had in mind but, isn't this one of the greatest charms of travelling?
If I were to describe Cubans, the first adjectives that come to mind would be: proud, open and inventive, an extremely smart people who look deep into your eyes. I guess this is the way in which the human species evolves in order to survive under tough, not to mention surreal, conditions and restrictions.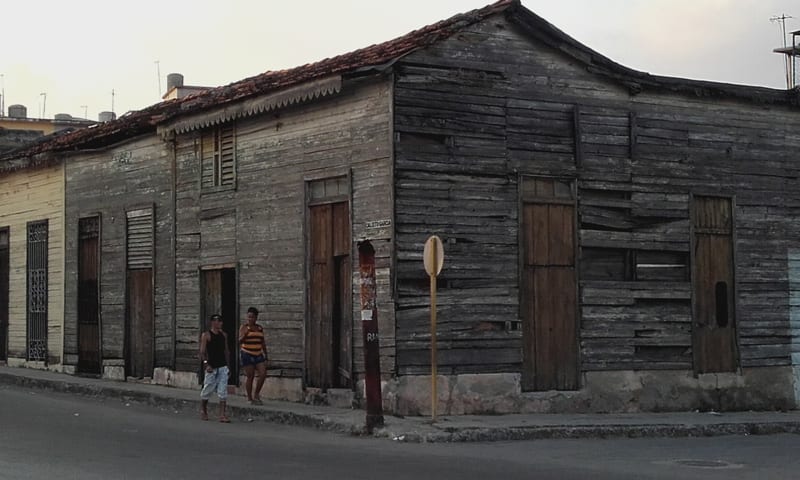 During my 10-day stay in Havana, I had the pleasure of long, sincere conversations with several Cubans.
The American and Canadian flags decorating the taxi I rode after landing at the Jose Marti airport triggered the inevitable question: "How do you feel about Obama and all? Will things change in Cuba?"
"I don't have time to think about Obama. I am too busy working and studying French," replied the proud Afro Cuban driver with disdain, keeping his eyes on the wheel. "Julio Iglesias said it best: 'la vida sigue igual' (life remains the same)" he added, allowing a faint smile to soften the prevailing bitterness.
Later that night, Alain, a photographer and tour guide, took me to a trendy alternative bar in the derelict streets behind the Capitolio. Commenting on the surge of tourism in Havana he noted: "The Americans are already here. And they need me!" The gleam in his eyes was enchanting. It is reassuring to see that talented professionals do actually have work prospects that allow them to be optimistic to the extent of even dreaming of buying their own flat one day.
Things were not the same for Juan, the shoe factory worker who accompanied me on a long walk around Old Havana and also waited with me in an hour-long queue at the bank.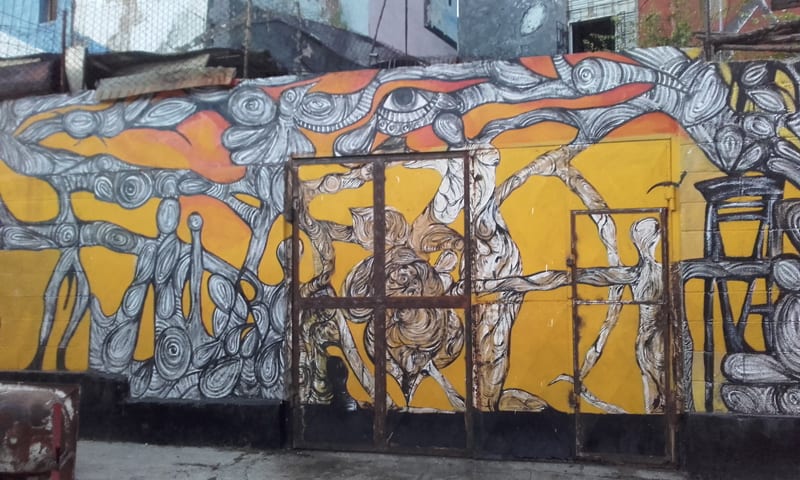 "How do you feel about all this waiting for everything?" I asked him. "Esperando te desespera" (waiting is infuriating) he replied with a smile sweeter than that of an infant. Perhaps his flirting with me was part of his human defense mechanism against the several less pleasant aspects of daily survival. Juan makes around 17 CUC (equivalent to the US dollar) a month and has lost two ex-wives to foreigners, yet his Zen attitude makes him one of the most inviting personalities I have ever met.
Doña Juanita, on the other hand, was a most proud Cuban and I had the privilege of watching the May Day Parade on TV at her side.
"Is it true that people are forced to take part in the parade?" I asked her while savoring the miraculous chicken and malanga soup with which she cured my ailing stomach.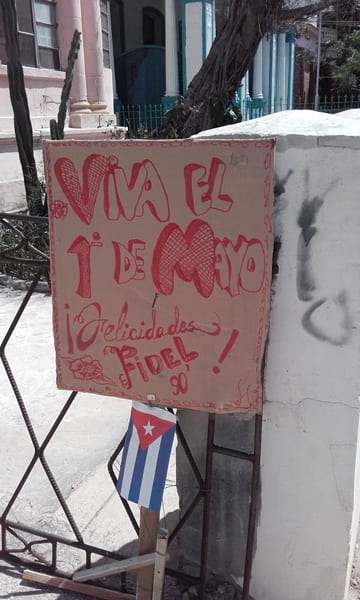 "What a lie!" she replied with passion that I would not expect from such a caring, grandmotherly figure. "People are proud of the Revolution. There still would be no school in the small village where I grew up if it weren't for the Revolution!"
Strength regained, I continued on my quest to discover less touristy places and experiences around Havana. Yasser, the careful driver who made me feel secure despite the lack of seatbelts in Cuban cars, drove me to towns like Santa Maria del Rosario and Jaimanitas. However, the authenticity that I originally sought in places, I actually found in his stories about life in Cuba and in his smile; which was happy and sad at the same time. Likewise, in our silence as we stood mesmerized by the rosy-red reflection of the setting sun on the Malecon's dark seawall. Havana, behind us, was laying naked and dirty; but also inexplicably beautiful.
There were, of course, those other Cubans, too. The girls who befriended you in a second to sell you overpriced cigars at the "only for today" sale at the cooperative. The collective taxi drivers who insisted on being paid 10 CUC for a ride that should cost 10 regular pesos (less than half a CUC) – some of them, waving a thick bunch of paper money as they drove.
What bothered me more than hungry taxi drivers and the whole circus of "tiburones" (sharks) was the fact that most official tourist services in Cuba are pricey and of questionable value for the money. This, combined with the fact that tourists are subject to different prices than Cubans, creates an unpleasant segregation –extremely annoying to the traveler who seeks an authentic experience.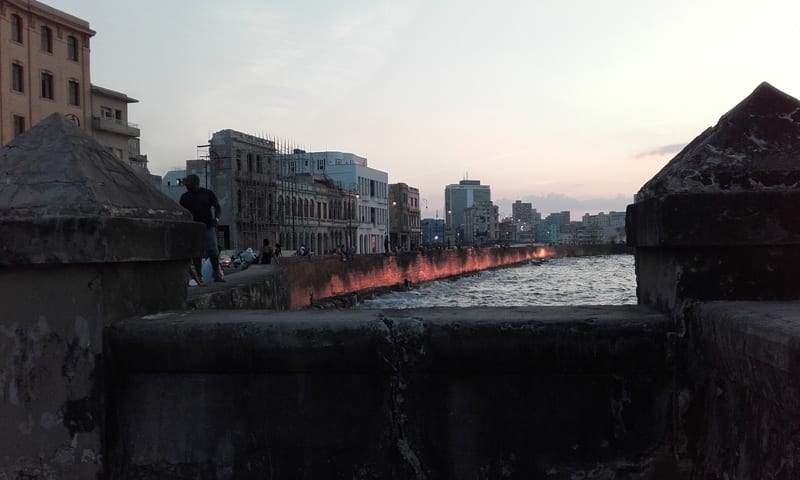 I happened to leave Havana on a flight full of gorgeous Coco Chanel models but, from the moment I boarded the plane, it felt as if the intensity of hues in everything from clothes to people's gestures was automatically turned down several notches.
A week later in Athens, everyday life does not feel as intense or genuine as it did in Havana. Cubans may be deprived of many things but they are uncanninly beautiful. Maybe it is to be attributed to the fact that they are survivors.
As I share my Cuban experience with family and friends, I silently realize that this has been the most defining journey I have made so far.
However, I do not think that I will stop recommending Mexico over Cuba to those seeking advice for their next destination. I am saving Cuba for those few who will take the time and interest to really look at Cubans, deeply and sincerely.