Cuba's Big Film Festival Nears
Irina Echarry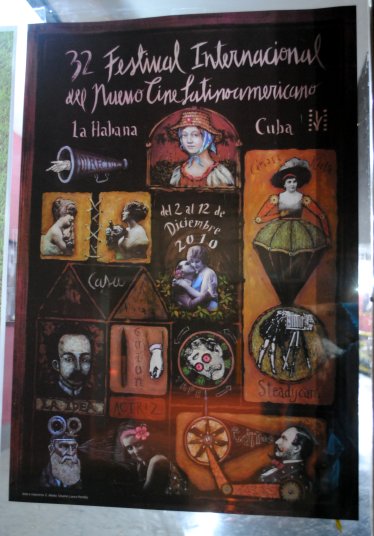 HAVANA TIMES, Nov. 18 — People are talking about it at bus stops, in lines at markets and in cinemas box offices.  The word is now circulating in the street: there's only a little time left before the beginning of the festival.
As December approaches, anticipation is growing for the 32nd Festival of New Latin American Cinema (also known as the Havana Film Festival).  This year, from December 2 to 12, theaters will again be packed with people yearning to see the latest movies, documentaries and short films produced on the continent and beyond.
Julia is a retiree who is anxiously awaiting the sale of the multi-film "passport" tickets. "I buy one every year.  It's the best thing they've ever invented.  It is not a pass, but it has certain advantages, especially because it's the most economical option for someone like me who will go to see three or four movies a day."
The passport costs 20 Cuban pesos [about 80 cents USD] and allows admission into 15 screenings.  Usually cinema admission cost 2 pesos each, so the savings that Julia mentioned is true.
Beginning Monday, November 17, people will be able to purchase their passports at the "Casa del Festival" (at 19 Street between Paseo and 2nd street in the Vedado district), from 9:00 a.m. to 5:00 p.m., from Monday to Saturday.  Likewise, they can buy these in the box offices of the Chaplin, Yara, Riviera and Payret cinemas from 10:00 a.m. until 4:00 p.m. from Monday to Sunday.
To another film buff, Reinaldo, what he's most concerned about is the temperature staying cool.  The festival is associated the winter, where even in Cuba people normally have to pull out their scarfs and long sleeve shirts.  "But I don't know what we'll do if it's not cold.  Almost none of the theaters have air conditioning working, and during this period they'll be jammed, just like what happened when they screened matches of the World Cup.  The heat was horrible."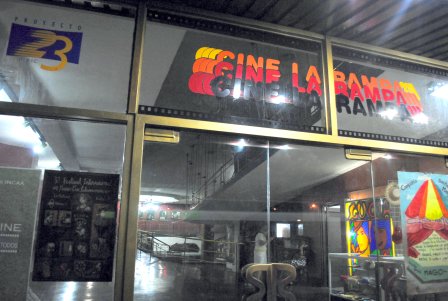 Reinaldo, was referring to the live broadcasts of the most important games in the World Cup this past summer, but he doesn't know if they have fixed the air conditioning at La Rampa, Yara or other cinemas.
However, according to one box office employee, the only theater without cooling is the Payret Cinema.  He commented: "There is not nor will there be air conditioning there; no one has said anything about fixing it, though last year it was also like that during the film festival.  So, I don't think there's no hope of it being any different this year.  A few fans are all we have for providing a little bit of a breeze."
Another youth, who didn't care to give his name, said that he intended to sneak away from his job to watch some of the movies; he couldn't take vacation time like he usually does.  "Now is no time to lose your job; things are bad.  But I'm going to go see something, especially from the international panorama section.  That's what I like most because different things are shown that they don't show during the rest of the year.  So, I have to take advantage of the opportunity."
Each one with their own preferences, the people of Havana are gearing up to begin their days of racing from one cinema to the next to enjoy the best selections.