Cuba's Elderly Pose a Challenge
By Pilar Montes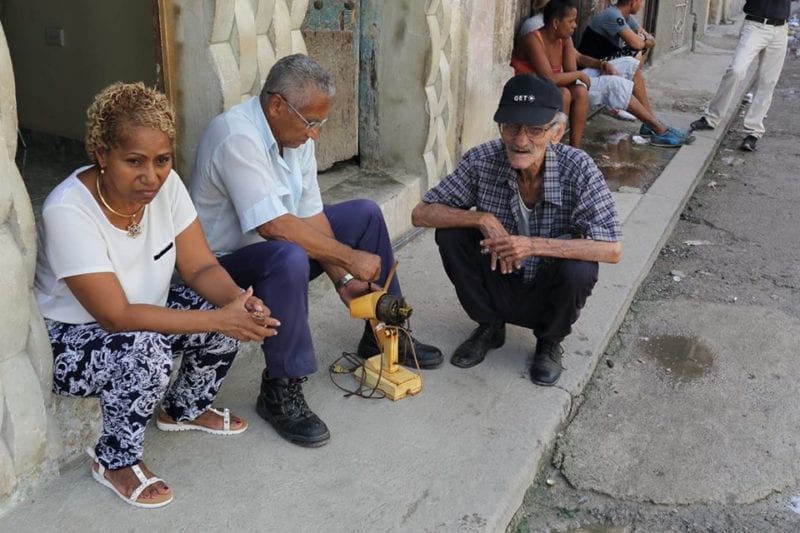 HAVANA TIMES – Today, Cuba has 11,221,060 inhabitants, 18,164 less than in 2016, according to statistics from the Population and Development Studies Center (CEPDE), belonging to Cuba's Office of Statistics (ONEI).
"The Cuban population is falling in absolute terms and this intensifies its aging process," demographer Juan Carlos Alfonso Fraga, CEPDE director, explained.
On the other hand, life expectancy at birth increased to developed nation levels, until the 80s, which is the result of an internationally renowned national health system which provides universal healthcare.
Emigration, especially of young adults, is the main reason for this population decline, which accentuates the low number of child-bearing age inhabitants.
Most people who emigrate leave elder members behind, with the solitude this implies which reduces their drive to continue living an active life, even when some receive remittances from abroad quite regularly.
In a recent Council of Ministers meeting, president Miguel Diaz-Canel took an interest in assisted reproduction and the availability of homes for young couples or couples with children who are crammed into spaces that are too small.
In Cuba, there aren't just two or three couples who suffer fertility problems. There are over 100,000 who have some kind of fertility problem and there are approximately 1,500 couples on the waiting list for assisted reproductive treatment using the latest technology.
Ever since 2007, an Assisted Reproduction lab has been set up at the Hermanos Ameijeiras Hospital, and one of the top things on the Cuban Health System's agenda is to improve and consolidate facilities for the Infertile Couple Care Program. Municipal Services and the network of Provincial Assisted Reproduction Centers have recently been strengthened, and four National Centers are currently underway.
Many resources have also been dedicated to caring for the elderly, such as the "Grandparent Homes" system, where many old people can spend the day and then go home to sleep, while others have a permanent residence at the institution.
However, others prefer to stay at home and in these cases, poor pensions are rarely any more than 200 CUP (8 USD) per month, when it costs no less than 1,000 pesos to live at today's prices.
Many old Cubans struggle between loneliness and depression and this is a population group which represents 20.1% of the island's inhabitants.
Those who have a more initiative and given the higher education level of over-60s, dare to become protagonists and join the "Club de los 120", a group which opts to do something and continue studying or teaching.
However, I would like to venture a guess and say that these optimists have loving relatives and friends nearby.