Cuba's Future Big League Players
The replacements for stars like Puig and Cespedes
By Ronal Quiñones (Photos: Juan Suarez)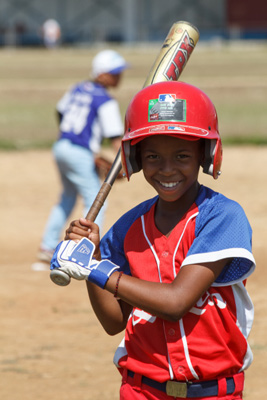 HAVANA TIMES — Those who know little about Cuban baseball tradition may be surprised by the new batch of talented players now shining in the big leagues, but the fact of the matter is that Cuba has always been an inexhaustible wellspring of good players.
Five Cubans played in the MLB All-Star Game earlier this month. Were relations between Cuba and the United States normal, this number could have been higher, because there's no shortage of talent on the island, where practically every boy is born with a glove and baseball in their hands.
The country's economic difficulties have been a tough obstacle in the way of developing the sport, from the lowest categories to high-performance levels, which are not immune to the island's problems.
For instance, several games of the most recent Provincial League here in the Cuban capital – the top-level games where the future members of Havana's Industriales team play – had to be cancelled owing to transportation problems. This happens elsewhere in the country, where games are sometimes cancelled because of ball shortages.
Coaches and parents, however, continue to make huge efforts, through thick and thin, so that the kids can play and become discouraged as little as possible.
Havana Times visited Havana's Ciudad Deportiva ("Sports City"), for a first-hand look at where teams of different categories are trained every afternoon.
The coach did not want to make any comments and suggested we speak with the kids' parents, who did share their opinions with us.
"Things continue to work here because of us," Roberto told me. "What the State gives us is practically nothing. They don't even have uniforms, we have to have seamstresses make them and pay for them out of our own pockets. Don't get me started about the gloves and balls, or about transportation. Many times, we have to look for a bus so the kids can play in another municipality."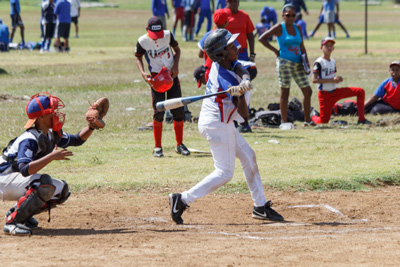 Javier believes this is not enough, because parents cannot cover all expenses. "Not all parents have the same incomes. My kid plays with a second-hand glove, because I can't afford to pay 60 CUC (70 USD) for a new one, not when my monthly salary is less than 20. It's the same with the games: they should play every weekend, and not only amongst themselves, to begin adapting to the rigors and competition of the sport, the tension of a big game, etc. You can't always rent out a bus. Sometimes, we move about using public transportation, but it's still about 40 of us, so we have to leave fairly early to arrive in small groups little by little."
Gisela, the mother of a 12-year-old kid (who is as tall as an 18-year-old), says to us: "Food is another problem. They need a balanced diet and, if they're not enrolled in the sports school, they don't have that privilege. They spend the entire afternoon here, till nightfall, and they don't even have a water fountain. We have to buy snacks for them from private cafeterias and they train every day. No one can afford that."
"If you do the math to calculate how much keeping a kid's dream of becoming a baseball player alive costs," Fernando says to me, "you realize that practically no one in Cuba can do it. Luckily, with some help from your friends, relative abroad and a little extra effort, the kids can at least play decorously. My kid still plays with regular tennis shoes, because I haven't been able to buy him the spikes, but he continues to train. You can see how much he likes and enjoys it, and one does anything to be able to please him. Also, and I'm not just saying this because he's my kid, he plays quite well." Fernando smiles and gestures towards first base, where his kid regularly plays.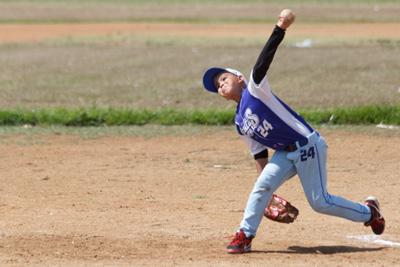 Joao had a disappointing experience with his older son and doesn't want the younger one to go through the same thing. "Since they don't play that much, to make it to the national team, they are at the mercy of the director's decision, and that opens the door to favoritism, choosing the kid of someone important, etc. I hope, this time, they won't leave my kid out, because the older one got disheartened and didn't want to play anymore."
Damian wants to avail himself of the opportunity to acknowledge the work of the coaches, because, even though he knows it's their job, he sees they have a passionate commitment to the sport. "Listen, doing this, coming here in the afternoon under the hot sun and getting home at god knows what hour for a measly 200 Cuban pesos (10 USD) a month isn't easy," he stresses.
At these kids' age, the vital thing is to train every day, to be able to play the greatest number of games possible and have good coaches. Official matches (11 to 12 years, 13 to 14, 15 – 16 and juvenile competitions) are few and far between (around 20 a year), and, so when these kids make it to the National team, they are lacking in training.
Coaches also begin to feel discouraged after running into so many difficulties. They are moved by their love of the game or the interest shown by parents and players.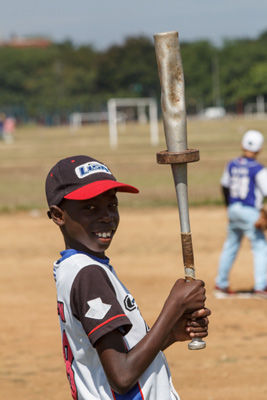 We also approached the kids to know of their dreams for the future. "I want to be like Javier Mendez," Jorgito says. "I play centerfield and want to field like he used to. I'm also a lefty and they say I'm look like him. I want to play with Industriales and become a national champion."
Leonis tells his: "My idol is Yasmany Tomas. I'm also going to bat strong like he does, playing with Industriales and Cuba's national team, so we can finally win a Clasico (World Baseball Classic). I'm only 11 now, but I'm going to continue working hard to achieve great things in baseball."
"We go the Latinoamericano stadium during the baseball season and, every time we talk to a player, they tell us one has to work very hard to become a good player. That's why we come every afternoon and do whatever the coach says, because we know it's the only way of getting anywhere," says Maikel.
"I'm going to be like Odrisamer Despaigne, pitching away and winning important games. [Odrisamer is currently with the San Diego Padres.] He never got nervous and he almost never lost. I'm also a fan of Real Madrid, like he is," Yurizander points out.
As they train, they think only of their closest idols. They are not yet thinking about the Big Leagues, though, quite likely, some of them may be following in Puig and Cespedes' footsteps in the not-so-distant future.
Click on the thumbnails below to view all the photos in this gallery. On your PC or laptop, you can use the directional arrows on the keyboard to move within the gallery. On cell phones use the keys on the screen.