Cuba's Industriales Veterans Set to Play in Florida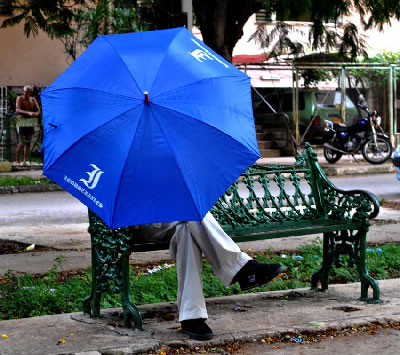 HAVANA TIMES — Cuba's Industriales baseball veterans finally have a stadium to play at in the Miami area.
Somos Cuba, the organization promoting this sporting event, announced that the stadium in Fort Lauderdale, Broward County, had agreed to host the two matches scheduled for Saturday, August  31 starting at 11 in the morning.
Stadium doors will open to the public at 10 a.m. The first match will pit Industriales against Industriales. Industriales will play against a Cuban all-stars team in the second.
"Goodwill is a force to be reckoned with," businessman Alejandro Caton, president of the Miami-based Somos Cuba, said. "Industriales now has a venue where it can make thousands of its fans happy. Love always prevails over hatred and resentment."
The agreement with the Fort Lauderdale stadium management was arrived at after several frustrated attempts at signing a contract with a sports complex in Homestead, which ultimately turned down the proposal owing to pending legal matters.
The search for a field in Homestead began after the Florida International University (FIU) pulled out of its commitment to hold the matches on its premises, initially scheduled for August 10-11.
Tickets on Sale Wednesday
Canton said that those interested in attending the matches will be able to purchase tickets through VaCuba agencies in Miami as of Wednesday. Those who have already purchased tickets for the match planned at FIU can go exchange them for new ones, at no additional cost, at the place of purchase.
With 8,000 seats, the Fort Lauderdale stadium is the former venue of the Baltimore Orioles spring season. It is remembered as the stage of protests organized by Cuban émigrés in 1999, when the Orioles agreed to hold two friendly matches against Cuba's national team.
"The people at Fort Lauderdale have been very receptive," Canton pointed out. "We're pleased with the venue, which is in good shape, even though no regular games have been held there for years."
The decision to host the games there has momentarily eased the tensions surrounding the use of a stadium in south Florida for the matches with Cuba's Industriales veterans.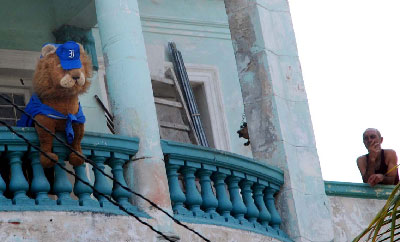 Games Confirmed in Tampa
Tampa's Alonso High School Field has also confirmed two games, to be held on August 23rd and 24th.
The game on the 23rd will start at 7:00 p.m. and will pit Industriales against a Tampa all-star team. On Saturday, August 24, Industriales will play against a Miami all-star team at 4:00 p.m.
A group of 10 Industriales veterans arrived in Miami on August 12. A crowd of fans welcomed the team at the airport. Their visit celebrates 50 years since this emblematic team joined Havana's baseball league in the 1962-63 season.
In addition to making several television appearances and holding reunions with old friends and relatives, the baseball players took part in a guided tour of Little Havana's Marlins Park and paid their respects to the Virgin of Charity in the Coconut Grove Shrine.
The group is also taking part in the making of a documentary, currently being shot by Miami's America TeVe-Canal 41 station.
A Meeting with Yasel Puig
This Wednesday, the Industriales players are likely to meet with Yasiel Puig, from the Los Angeles Dodgers, who will be in Miami for a four game series against the Marlins. On a 42-million dollar four-year contract, Puig is currently the highest-paid  Cuban player in the big leagues.
News of the baseball players' visit to Miami has not been divulged by Cuba's official press. Only one article was published on the Cubadebate website, to criticize the FIU's termination of the previous agreement to host a couple games.
The main point of friction has to do with an incident which took place during the Pan-American Games held in Winnipeg in 1999, when two of the baseball players now visiting Miami, Javier Mendez and Juan Padilla, struck Cuban exile Diego Tintorero, who jumped onto the field holding a banner expressing support for Cuban dissidents on the island.
During interviews in Miami, Padilla expressed regret over what took place 15 years ago. Mendez, however, declared he would act in exactly the same way "in order to defend the revolution."
Below is a list of players scheduled to play in Tampa and Fort Lauderdale:
For Industriales: Pedro Medina, Juan Padilla, Enrique Diaz, Javier Mendez, Antonio Gonzalez, Lazaro Vargas, Armando Ferreiro, Lazaro Valle and  Rey Vicente Anglada. Backup: Rene Arocha, Osvaldo Fernandez, Roberto Colina, Osmany Estrada, Eduardo Cajuso and Amaury Sanit.
Tampa All Stars: Yobal Dueñas, Joaquin Serra, Osmany Garcia, Angel Lopez, Pedro Luis Rodriguez, Yosvany Barba, Elvis Rodriguez, Rolando Arrojo, Larry Rodriguez, Ariel Tapanes, Andy Morales, Onofre Martinez, Freddy Insua, Marco Hernandez, Osmany Santana, Orlando Chinea and Ty Griffin.
For more information about the games:
Tampa games: Alonso High School Field, 8302 Montague St, Tampa, FL 33635. Tel: (813) 325-2192
Fort Lauderdale games: Fort Lauderdale Stadium, 1401 NW 55 St, Fort Lauderdale, FL 33309. Tickets available at VaCuba: (305) 649-3491