Cuba's New Mobile Internet already Faltering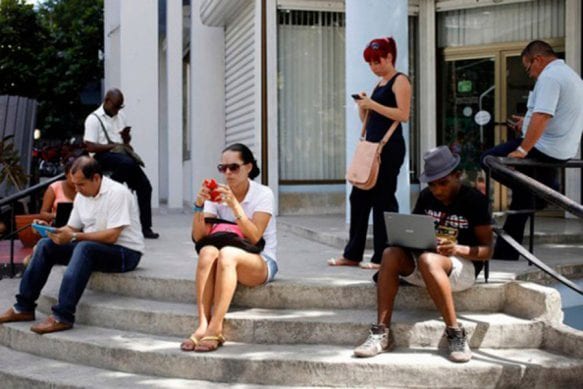 Authorities have publicly admitted this, they are working at 160% capacity in mobile data access.
HAVANA TIMES – Why are mobile data services so poor in Cuba? Because Cuba's state telecommunications company (ETECSA) is working at 160% of its technological capacity today.
Authorities from this telecommunications monopoly admitted this on March 4th on Cuban TV.
"We didn't foresee such rapid growth in such a short period of time," board members stated. "We left a margin of services so that it could work, but it exceeded all of our plans," they noted.
What happened?
Some of their justifications are based on the rapid increase of users who signed up to mobile data packages. According to authorities, the real figures exceeded any forecast. And today, about 5,000 customers are signing up for mobile data packages per day. Result: oversaturation of the network and a poor connection.
These announcements have sparked comments and controversy on social media. According to Ivan Vid Alfonso, it's unbelievable that something like this is happening. "If you can't provide this service to every customer, you can't sell this service to every customer. When will administrative decisions stop being above technical and objective decisions?"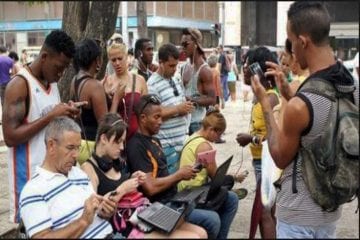 Although, that's not all. There are other reasons which stem from the speed of ETECSA's technological updates, which isn't in keeping with this growth and the use of 2G terminals for connections.
With regard to the latter, the managers explained that they didn't expect customers to activate their mobile data package by putting their SIM in a 3G device and, then, use it on the own phone which only has 2G.
And, forum users have criticized the poor strategy in this regard. "Thinking that only people with 3G devices would be able to enjoy this service, is another huge mistake. We are all Cubans and you would know that this is something we were going to do."
This has produced, and produces, traffic that wasn't planned for, as well as problems of poor connectivity and access on these phones.
And, now what?
Criticism continues to stream in; more of the same old: high prices, short-lived plans and poor connections which is worse depending on where you are and what time of day it is.
Some people have filed complaints about this irregular service and a response from ETECSA can take up to 21 days, or longer. But, the company still hasn't financially compensated anyone who has signed up to their services with data, time and money, which the authorities themselves have recognized as being insufficient.
ETECSA has announced that customers can call in to extend their mobile data service plan, because of this irregular service. Every case will be analyzed individually. What an analysis… when logic indicates that this is a problem for everyone, there should be a solution for everyone.
This is what customer Silvio Jimenez believes: "This has been a general problem, there should be a general solution, not that every customer has to call in. Can you imagine what would happen if a million-and-something Cubans who signed up to this mobile data package called to extend their expiration date?"
In the meantime, the state company "will carry on working", saying it will increase its technological capacity so it can respond to this demand. They will empty the network by using another radiofrequency (we'll have to wait and see which devices can use it) and implement 4G connections. This is what the managers have said on national TV at least.
Although, other customers believe these are only answers that will take time. Mayito Ponce believes this isn't enough. "ETECSA saying that it is working on the matter or that these problems will be resolved in a period of time, isn't enough. They have to assess what alternative they can offer customers now, customers who have already paid for their mobile data packages and have a slow and irregular service. Telling them to have patience, that everything will be resolved, isn't the solution. What happens in the meantime?"