Cuba's Production & Wages Muddle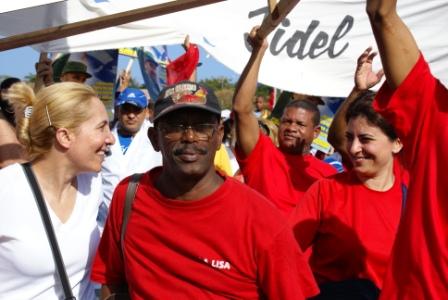 HAVANA TIMES, July 3 (IPS) — The Cuban economy is seeking to deal with a vicious circle: there can be no wage raise because production volumes do not grow, and production volumes do not grow because there is no wage raise.
The central government undertook a process to increase labor efficiency and pay wages depending on actual results. The conditions necessary for this purpose, however, were not created and such a process has failed to bear fruit.
Local people got used to produce and/or provide services without thinking about quality because they had their wages paid in full at the end of the month anyway.
Many of them can not understand now the idea behind Resolution No. 09 of 2008 on Rules and Regulations over Payment Systems and Modalities, which was issued by the Ministry of Labor and Social Security.
When the economic crisis reached rock bottom in the early 1990s, foreign currency incentives started to be provided in certain sectors and ministries in order to boost production and export.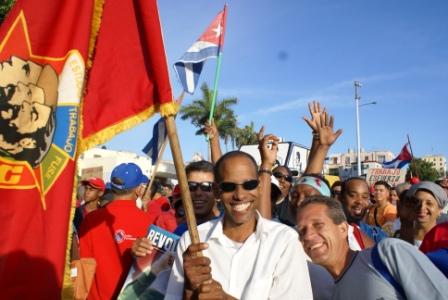 The socialist principle of distribution was left aside, and this caused many problems, stressed Salvador Valdés, secretary general of the Central Organization of Cuban Trade Unions.
Over 1.2 million people were working under the new systems and receiving an additional 162 pesos a month by last March. These systems need to be further discussed and clarified to guarantee smooth implementation at all companies.
Before the resolution was passed, around 900 companies were visited. Innumerable deficiencies were detected in payment systems, which were not in keeping with labor characteristics and specificities, he added.
Some workers have expressed concern over the fact that those who are not directly involved in production now have higher wages than those who are. This is not fair, he indicated.
Trying for a Uniform Wage Policy
The new instrument is not only related to wages but also to ideological considerations, he noted. Wages can either encourage or discourage workers, he emphasized.
Deputy Minister of Labor and Social Security Carlos Mateu said that the idea is to implement the same wage policy at all companies and pay wages depending on actual results.
This modality had been applied in the past, but it had merely focused on profits, sales and/or revenues. The aim now is to set no limit on wages to exceed production plans wherever possible, he added.
There is a 30 per cent wage ceiling for CEOs, technicians and specialists in economic and commercial activities and human resource management, he stressed.
If relevant indicators are met, company managers and agency heads are empowered to pay an additional five per cent over base wages, he stated.
The resolution will come into force next August at the companies that are not yet implementing the so-called Business Improvement Plan, he said.
The resolution provides a tool to increase production and improve services, he stressed.
Mixed Feelings among Workers
As no technical training has been provided to company managers prior to the introduction of the new systems, a wide range of problems have arisen.
While workers at some companies are really excited and hope that productivity and income will grow, people at other companies are not very sure about the real outcome.
When the resolution was issued in February 2008, President Raúl Castro highlighted the need for wages to play the role they are expected to and for standards of living to be in line with legal income.
Socialism means social justice and equality. We speak of equal rights and opportunities, not of equal income, he clarified.
Equality is not equalitarianism. The latter is a form of exploitation of good workers by those who are not or, what is even worse, by the idle, he added.
I know nothing about the new payment system, said Ismelia Castillo, a worker at a shoe factory in Havana.
There has been no meeting here to inform us about it, stressed Eddy Vila, who has worked at the factory for 20 years.
As the current payment system is based on collective production, those who stitch 500 soles make the same as those who stitch 300, commented Hermes Hernandez, a trade union leader.
If we want to increase productivity, we will have to provide workers with information about production costs and goals, said another trade union leader in the central province of Sancti Spíritus.
The resolution has caused a lot of problems here, stressed Pedro Garcia, director of the human resource department at CUPET, the Cuba Petroleum Conglomerate. We usually pay more than five per cent, as is stipulated in the document, he added.
A maintenance company (EMPET) under the umbrella of the conglomerate in the past had granted incentives that accounted for 30 to 40 per cent of wages, and reached up to 60 per cent at other enterprises.
If the secretary general of the Central Organization of Cuban Trade Unions stated that each company was expected to have its own system, why can't we implement it as in the past?, wondered a CEO at EMPET.
Some company managers are not comfortable with the new system because they are directly involved in production. If their companies over-meet production plans, managers (usually university graduates) will get 30 per cent over their salaries, while ordinary workers (not even intermediate-level technicians) will receive 80 per cent over their wages, commented a food processing plant director.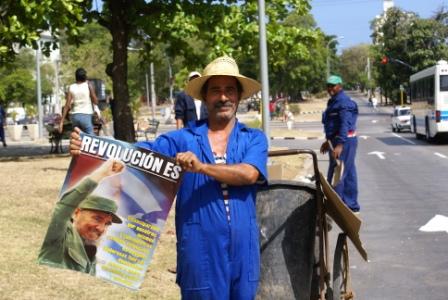 Lazaro Gonzalez, a professor at the University of Havana, conducted a study over wage systems in Cuba in 2005. He concluded that it would be advisable to introduce the new system(s) at some companies first, on an experimental basis, before it was massively implemented.
There is also a need to train the relevant staff and provide extensive information, he indicated.
Some experts are of the view that the wage reform should have been introduced only after one single currency started to circulate in the country.
Wages are still being paid in Cuban pesos, while most products have to be bought in convertible pesos. This is so because the food basket does not cover all needs, they explained.
Why can't I receive my incentive when another department at the company fails to meet its monthly sales plan?, wondered a worker at the Cuban Telecommunications Corporation (ETECSA).
Those doing very simple work sometimes make much more than those engaged in extremely complex activities, Gonzalez indicated.
In a recent study on the need to change the current labor policy, he concluded that local labor is usually marked by:
(a) Low efficiency and productivity, and poor quality.
(b) Lack of ethical values and discipline, and illegal activities like theft, corruption, and consumerism.
(c) Low motivation and no sense of belonging.
In short, the labor policy that has been implemented in the last couple of decades has followed a recessive trend, both theoretically and practically.