Cuba's Publishers Play Limited Role in Their Own Fair
By Vicente Morin Aguado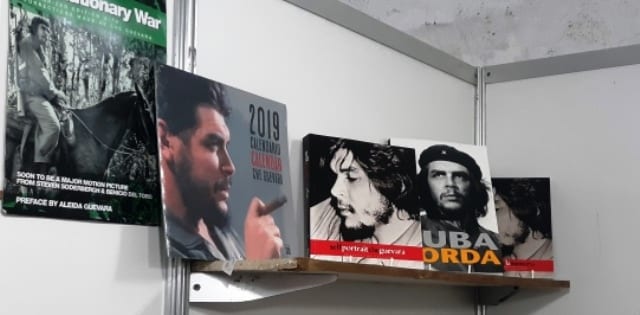 HAVANA TIMES – Visiting this year's Havana Book Fair for the second time in a week at the spacious venue of La Cabana fortress, the country's most important literary event displayed its everyday nature, far from the first day's always exacting impression.
Rain and cold winds on Wednesday didn't stop people from visiting the exhibition centers, where the castle's roofs protected the book stands put on by Cuban publishing houses.
Among the display of a State-controlled publications system (except for a few exceptions with the Communist Party's blessing), you can find books by twenty-something publishers who have printed books in Cuba. Nuevo Milenio particularly stands out with its Social Sciences and Technical Science categories, which compile 450 titles in the fair's best-stocked sales area.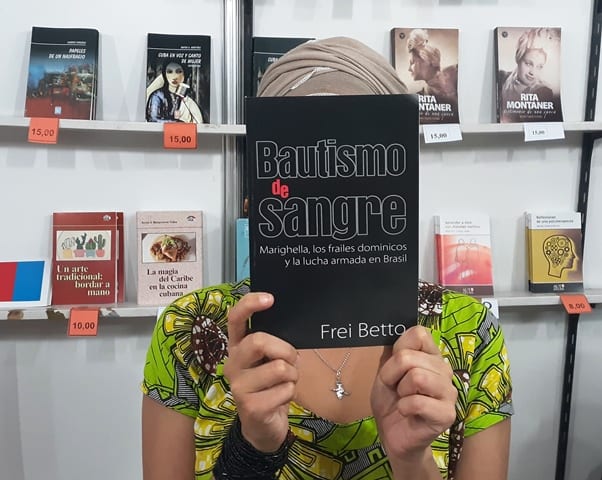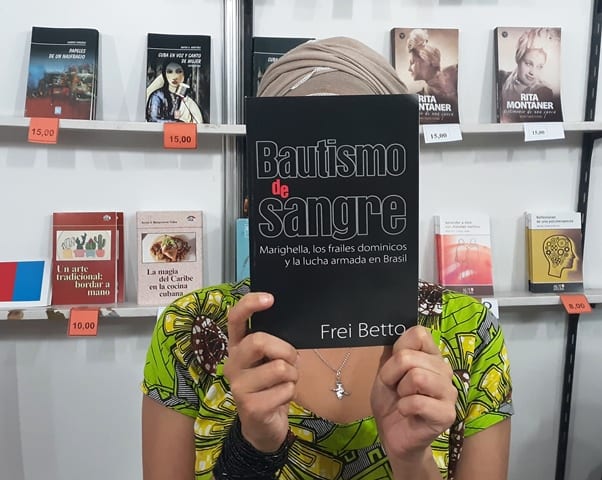 This wide selection is accompanied by a marked interest by sales assistants and publishers on the whole, who could be seen looking for the requests of many customers who had come in spite of the bad weather to find their favorite book.
Prices are quite reasonable according to money circulation in Cuba today, as well as the international trend of raising prices of this cultural goods. No book cost more than 25 Cuban pesos, the equivalent of 1 Convertible peso, CUC or US dollar. [However, most Cubans earn less than $25 a month.]
Social literature stands are close by in the small but crowded Prensa Latina space, which completely focus on Che, Fidel Castro and other paradigmatic figures of the Cuban Revolution. Prices in CUC start off above 5 CUC, and cost more than 20 in some cases. You can even buy a 2019 Calendar with the Argentinian guerilla fighter's face covering the entire cover in foreign currency.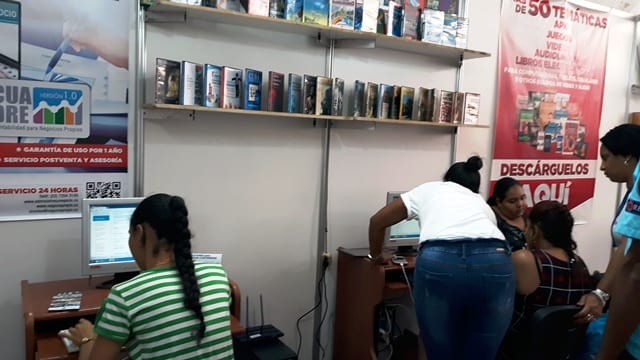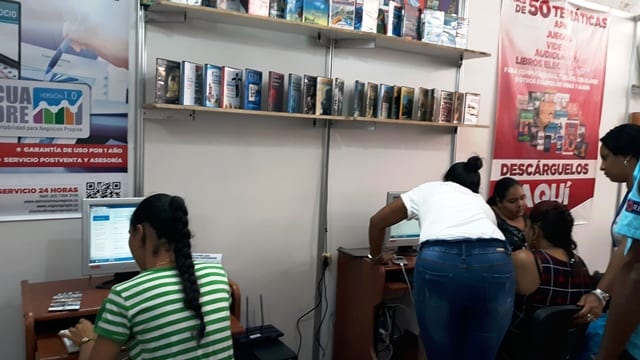 Arte y Literatura, another big publishing house here, doesn't even have a quarter of what Nuevo Milenio is offering. You can find books written by writer friends of the Cuban political process, such as Frey Betto, as well as books that have been edited several times, such as Stendhal's "The Red and the Black", while there are essential pieces of reading, including Nobel prize winners, that haven't ever been published in Cuba.
Provincial publishing houses deserve a special mention (there were 15 in total), which are small in their printing abilities, but very valuable as they expose writers with interesting subjects, who would remain hidden in their provinces and be a great loss for national culture if these options didn't exist.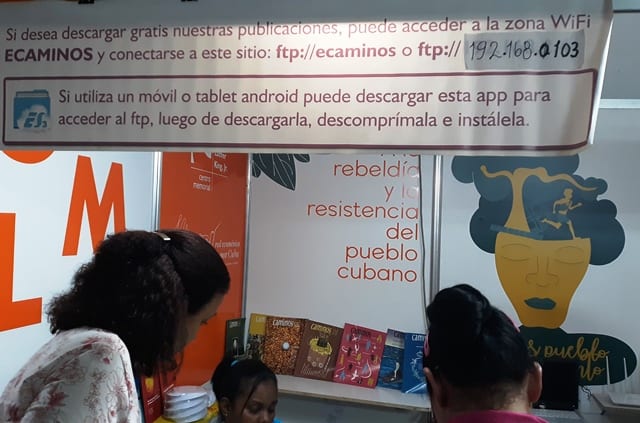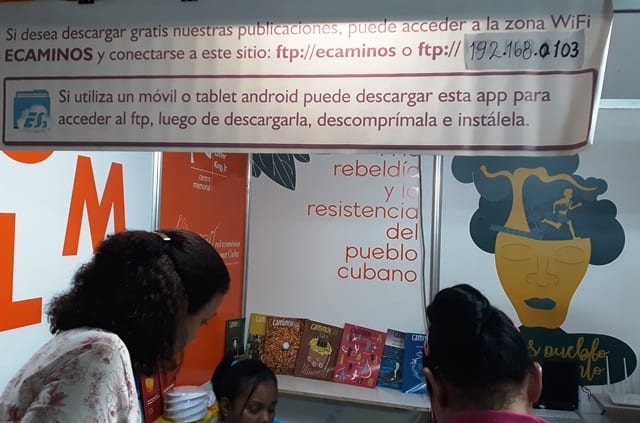 They even allowed Cuban readers to have access to Algerian writers, (who were the guests of honor at the Fair this year), with a novel printed by Villa Clara's Ediciones Sed de belleza publishers, "El juramento de Atocha" by Azzedine Mihouni.
One strange detail about this literary exhibition needs to be explained. Yesterday the Hermanos Saiz Association of young artists, under the direction of the Young Communist League and its publishing house Editora Abril, presented the Calendario annual awards in the Nicolas Guillen room inside the fortress. There were five awards which the public had access to at that time, however, going where the publishing house was supposed to be selling them, we found few copies for customers.
The same thing has happened with other book launches by the Cuban publishing system, we can say that exhibition and sales spaces are really quite modest, although this time we are happy to see that there is something other than the limited physical copies of books: the offer of Cuban e-books is growing substantially.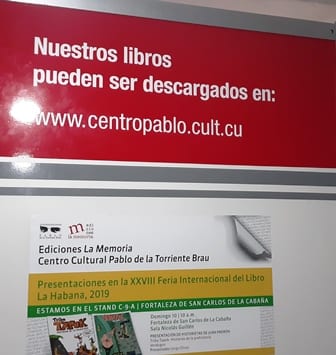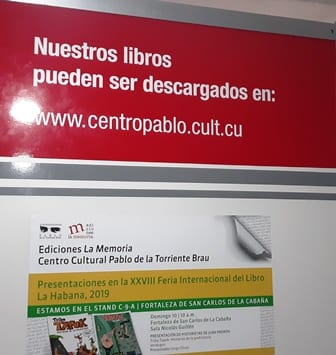 Citmatel of the Ministry of Science, Technology and Environment (CITMA), Memoria of the Pablo de la Torriente Brau Cultural Center, as well as Caminos by the Dr. Martin Luther King Jr. Center all offer options to download Ebooks to USB drives, mobile phones and laptops, directly. The latter is an exception as it isn't directly controlled by the Party/State, although it does have their much-needed green light.
General feedback after an event that was interrupted by cold February rain and winds suggest that our publishing houses are still present, but their real offers, for any user present at retail points, is a lot less than what is predicted for a country where the State exercises a powerful monopoly on published books.
After the Havana Book Fair comes to an end this Sunday, February 17, it will now make its way to the different provinces.
Vicente Morin Aguado: [email protected]