Cuba's Special Period as a Pedal-Driven Space Odyssey
Sergio y Serguéi at the 39th Havana Film Festival
By Jennifer Ruth Hosek*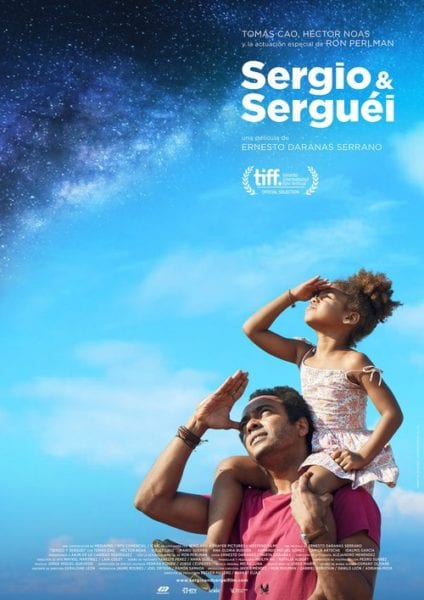 HAVANA TIMES – Conversation over New Year's dinners in Havana will surely include Ernesto Daranas Serrano's lastest movie Sergio y Serguei, which garnered the Premio de la Popularidad, the audience popularity prize, at the 39th Festival Internacional del Nuevo Cine Latinoamericano this month. Set at the end of the Soviet Union and the start of the Special Period, this melodrama pokes fun at dogmatism and corruption while celebrating transnational person-to-person ties and grassroots initiative.
Sergio and Serguei are two committed professionals who join forces across the ethereal bonds of amateur short-wave radio. Sergio studied Marxism in Moscow, fought in Angola, and now teaches at the Instituto Superior de Artes (ISA). A ham radio enthusiast, Sergio makes serendipitous contact with the Soviet cosmonaut Serguei, who is stranded in the MIR space station.
The two bond quickly as they drift on separate islands in a common sea of sudden unpredictability. When a meteor shower damages the space station, Serguei completes a daring repair with Sergio's moral support. Meanwhile, each continues work assignments of suddenly questionable utility.
Floating in zero gravity around his tiny station, Serguei documents and experiments for a space program of a country that no longer exists. Commuting some 15 km by bicycle from central Havana each day, Sergio teaches philosophy to aspiring artists. Yet, his star student finds his stance outdated, opportunities for publication dwindle with paper supplies, and Russian is dropped from course offerings.
Sergio increasingly questions his own decisions as he sees exhausted families pedaling in the hot sun because buses do not have petroleum, hand-cranked generators made of bicycle rims, and his bare refrigerator.
Changing conditions eventually demand new solutions. As the real salaries of each professional plummets, they turn to additional earning strategies. Serguei threatens his superiors with sabotaging the mission unless they provide for his family in Russia. Sergio produces bootleg liquor. Yet these pragmatic jobs remain necessary supplements, the dedicated men will continue contributing to their larger societies.
Seeking to thwart Sergio is the governmental official Ramiro, a uniquely Cuban version of the dogmatic, small-minded careerists who are universally familiar. Ramiro's martial-arts workouts in his home recall similar scenes in Florian Borchmeyer's el nuevo arte de hacer ruinas (2006) in which the occupant of an abandoned theatre lives in semi-fantasy.
During Sergio y Serguei's only moments of magical realism, Ramiro experiences orgiastic levitation upon discovering Sergio's illegal still and antenna. Ramiro's fantastic ejection into outer space at the denouement humorously exiles and neutralizes this obstructive buffoon.
Seeking to further Sergio is the Gotham City-based, hard-boiled journalist Peter. Peter got to know Sergio's father across ham radio waves. His gift to Sergio of a modern receiver allows the Cuban to communicate by voice rather than clunky Morse code.
Peter's investigation of the Nixon government's corrupt dealings in the Apollo 11 mission have put him under surveillance. It has also given him connections in high places. Peter's interventions with a NASA official at the behest of the resourceful Sergio instigates Serguei's rescue by the Russians as a last gasp of the Cold War space race.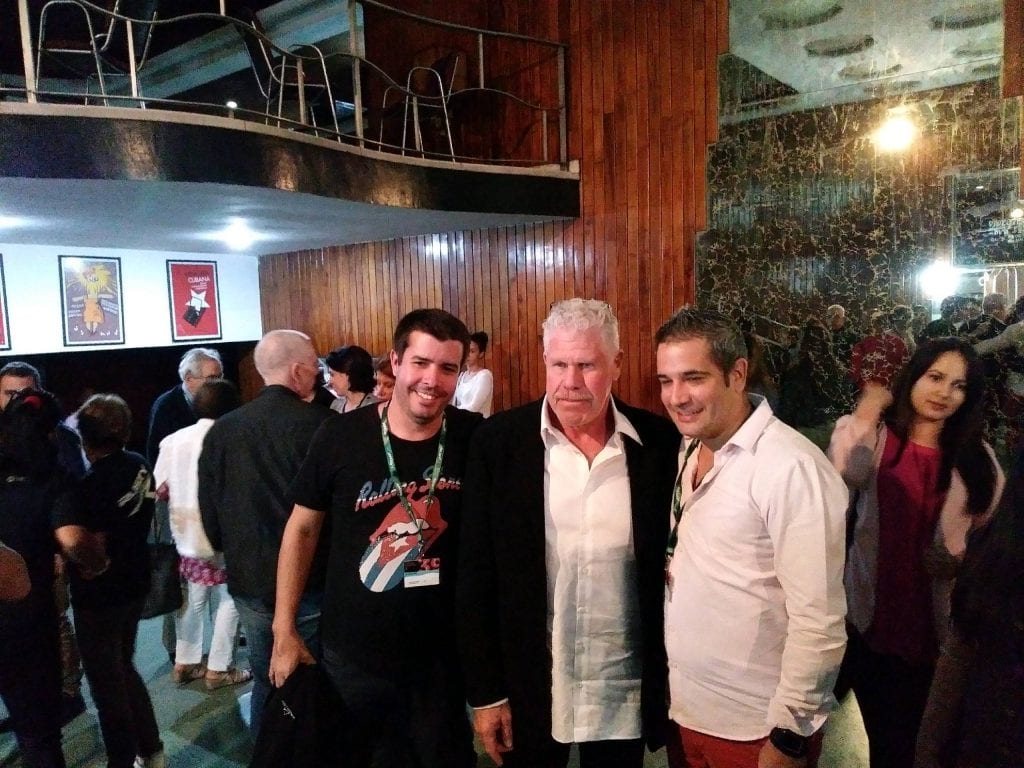 Positive US figures are uncommon in Cuban cinema; Peter's character expresses the openness and hopes of the Obama era. Furthermore, the American actor Ron Perlman insisted on filming his scenes in Havana despite the mountains of paperwork that this entailed. Perlman is continuing US-Cuban collaboration, with a new film project on Hemingway in Cuba. His presence at Sergio and Serguei's premiere was enthusiastically met by applause and plenty of fan photos in the lobby of the Acapulco cinema.
Daranas continues his virtuosity with child actors in this, his third full-length feature. Conducta (Behavior, 2014) produced amateur Armando Valdes Freire's feted performance. In Sergio y Serguei the even younger Ailin de la Caridad Rodriguez's character is equally compelling and beautiful. Sergio's daughter introduces movement and lightness into the narrative and highlights that generations experienced the Special Period in different ways.
The narrative voiceover is Sergio's daughter as an adult, which ties the 1990s story to the present. Sergio y Serguei ask for new socialist men in this challenging present. It suggests collaborative, transnational solutions enabled by technology. It fetes what Daranas calls Cuban self-esteem in an interview.
Circumstances remain challenging. Today, the most direct bicycle route between Havana and ISA has been closed. This decision reflects more motorized transportation options, but not necessarily better transportation planning, judging from the fumes suffered by enthusiastic audience members waiting in line for a chance to see Sergio y Serguei on the big screen.
*Havana Times guest writer