Cuba's Working Moms: Guarantees Must Reflect a New Era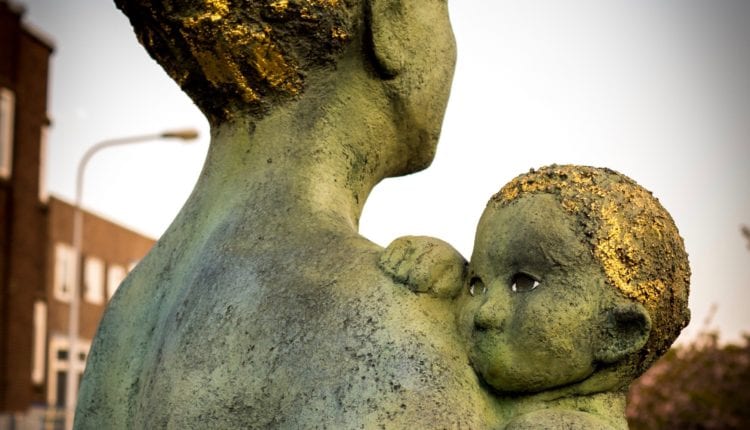 By Rachel D. Rojas (Progreso Weekly)
HAVANA – As a single mother, Marta literally carries Nina everywhere, and spends most of her time at home in the safe and stable environment she has created for her daughter. Sustaining both of them economically, in a life scenario where they only have each other most of the time, has been one of her biggest challenges. Since Nina was born, and now at 42, the activist and freelance communications specialist, is a more prudent woman.
Marta is, according to her non-formal employment status, what the Cuban statistical system assumes as a housewife. But she works, a lot. There is simply no document or accreditation in the country that formalizes and socially recognizes her status as a worker because her activity is not recognized in current legislation. And this is not the only such case, nor the only variable of this type that is not protected.
In Cuba, the economically active female population is just over half of the women of working age (17 to 59). The 2016 figures from the National Statistics Office (ONEI) show that the female population of working age was more than 3.4 million, and of these only 50.9 percent were economically active, a category that only recognizes persons who have a formal and stable employment situation, or who seek to have it (working or not).
Of the other 49.1 percent that is not economically active, little is known: what type of work they do (paid or not), what are their needs, their living conditions, their ties.
Cuban researcher Ailynn Torres Santana explains that "according to Cuban law, [these women] do not work. According to statistics, they are not economically active. According to the political discourse, they are not included in productive sectors. According to a part of common sense, they are just 'housewives'." In that study, Torres is referring to informal paid work that is not recognized, and add to that the extra burden of domestic work done by the majority of women in the country.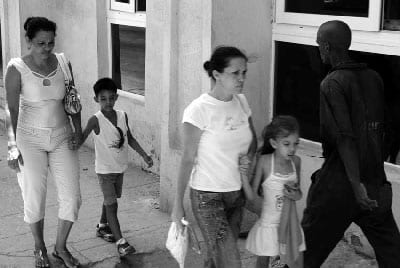 To Marta María, who performs both types of work (paid and domestic), her informal situation places her in a no man's land. And in that unrecognized group (more than 1.6 million), all women who have children of preschool age or decide to have them, have no right to access children's circles [the equivalent of pre-K education]. They must pay market prices for the care and education of their babies during those first four or five years of life because the social assistance program that this part of the Cuban educational system includes is designed only for "working mothers" with a formal employment relationship that is recognized by the authorities.
"The infrastructure of these places is currently very bad: there is no water in the bathrooms, one woman cares for 45 children, they play adult music at parties, etc.," says Marta.
The dynamics of recent years regarding the levels of access to the children's circles of the Cuban public educational system, even though Marta and Nina could opt for them, does not look promising.
In the special 50th Anniversary of the Cuban Revolution, a report by the ONEI shows that it was in 1990 when there was the greatest number of mothers (145,248) and children (157,947) benefitting from access to the children's circles. And of the total number of preschoolers of that year, only 17.9 percent enjoyed that right. At that time the country had 1,116 centers of this type.
Then, in 2008, the number of children's circles numbered 1,110, and there were 587,333 preschoolers. However, the mothers who benefited numbered 119,602, and the total enrollment of children was 129,811. As seen, there were fewer mothers and children who received the benefit (because of decreasing birth rates in the country), but the percent of infants who received access remained virtually identical at 17.8 percent. So for 18 years access to this benefit was guaranteed to an equally low percentage of children.
Already in 2018, there are 592,510 children in Cuba who are at least 4 years of age, according to ONEI. But the enrollment in children's circles last year was only 136,060. In what appears contradictory, the percentage of children who enjoyed the care guaranteed by the State increased to 23 percent, in spite of the fact that more than 456,000 children were left out of the educational system planned for a that stage in a child's life in Cuba.
Although the percentages show a significant increase in children benefitting from access to children's circles between 1990 and 2018, the gross number of that age group with access actually decreased by 32.7 percent.
The fact is that during that same period of time the number of children who attended these pre-schools decreased by 21,887. Apart from the demographic dynamics of the country, as a result of the aging Cuban population, the capacity of children's circles has diminished by 13.85 percent.
According to a 2018 press report from Radio Nuevitas, there were 1,083 children's circles in Cuba, with only 25 located in rural areas (another big question about the conditions of mothers in those territories). In Havana, where demand exceeds supply, there were 367 of these institutions, of which 30 had classrooms closed and 22 did not work at all.
Although there are even fewer centers of this type, in the last 10 years there has been a slight increase in their capacity (approximately 4.5 percent), coinciding with the period's of economic uptick experienced on the Island during that time.
However, demand continues to far exceed supply, and that translates to too many women unable to work because they have nowhere to leave their children. This is an important link in a vicious circle of challenges, inequalities and underdevelopments.
Alternatives, for women like Marta, are not easy. The price of private care (which does not necessarily imply an education) are unsustainable for most based on their income, especially for those single mothers who do not have a solid family support network.
"These private alternatives, in addition to the cost, have another problem. They are the differences that begin to show up in the emerging social classes. And I don't know if I want Nina to grow up in an environment where other things are talked about — things like types of toys, and other interests — where the value of what you have becomes greater than the value of what you are," she says.
Given each of these cases, the legislation and the concept of public assistance and social security policies have been left to live in the past century. They must move from that era, and soon. The care and education in the early years of a child is fundamental so that all mothers have the same job opportunities and professional development as the rest of society.