Curious Things about Cuba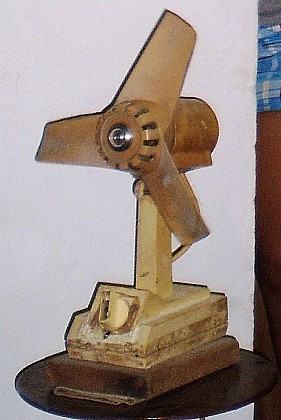 Photo Feature by Janis Hernandez
HAVANA TIMES — I should begin by confessing this is not an original idea. Some time ago, I found out there's an Internet site about Cuba where people upload photos of things we Cubans are very familiar with.
I thought that, without being downright imitative, Havana Times could create a space where people can upload these types of pictures.
The topics can be varied. The one thing the pictures will have in common is that they will show things that can be immediately recognized by Cubans everywhere, evoking memories and causing laughter, sadness or nostalgia.
A picture could, for instance, show our notorious ration booklet, or the already obsolete ration card once used to purchase clothing, shoes and toys.
They could be of things we used in our homes for many years, such as Soviet domestic electrical appliances, or of the fruits of Cuban ingenuity, used to make up for all sorts of shortages (which, I should point out, are still used in many households).
The photos could show decorative items that say something of our peculiar popular culture, our religious rituals and our folklore, like the well-known image of the Sacred Heart of Christ or the painting showing an eye and a tongue pierced by a knife (used to ward off the evil eye and evil tongues).
Others could have to do with things that aren't strictly Cuban but were inherited from our former godmother, the Soviet Union, like the matrioshkas (sets of Russian nesting dolls).
This way, we could well put together an entire gallery of curious things one comes across in Cuba. I'll get the ball rolling with these pictures. I await yours.
——
(Editor's note: In support of Janis's idea we will group such photos sent to [email protected]m for inclusion in a future continuation photo feature.)

Click on the thumbnails below to view all the photos in this gallery. On your PC or laptop, you can use the directional arrows on the keyboard to move within the gallery. On cell phones use the keys on the screen.