Daughter of Political Prisoner who Wrote to Raul Castro Feels Mocked by the Cuban Justice System
Vicente Morin Aguado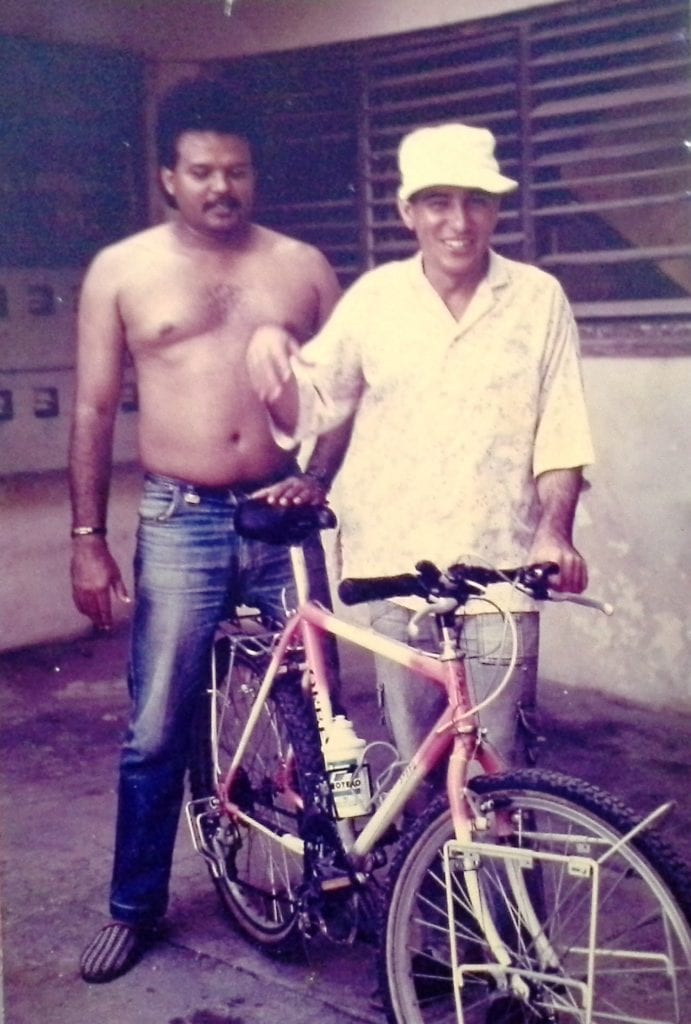 HAVANA TIMES – In January this year, we published a letter by Marialys Arias Laffita to then president Raul Castro, demanding justice for her father Roberto Arias Gomez, who was sentenced to two years in prison charged with Enemy Propaganda and Contempt: "This is the last response they could have given, the last mockery," she stated.
The People's Supreme Court (TSP) issued the ruling on the 1994 appeal trial, which began and was judged on the Isle of Youth against her late father, along with another convict and friend Lazaro Marquez Campos: "That time, new points in the legislation weren't observed in the text; thus his motion couldn't go anywhere." (Art. 456 of Criminal Procedure Act).
Marialys filed several complaints last year:
On March 31st, they told her that "…the referenced case doesn't exist as it was destroyed in 2014, given its poor state of conservation…" (District Attorney Ivette Guerra Ramirez, Special Municipality of Isle of Youth. MEIJ).
Not satisfied with the reply, Roberto's daughter filed another complaint and was told: "…it has been requested that the People's Special Court on the Isle of Youth carry out the mentioned search, and sending you as a response from the Attorney-General's office, that searching in the jurisdiction books of cases we were able to confirm that no convict by the name of Roberto Arias Gomez appears in the 1992 case no.7 of the People's Special Court, nor in the 1992 case no.7 of the People's Municipal Court…" (Ivette Guerra Ramirez, 10/11/2018).
The "socialist justice" system had wiped out the history of its victims. Shameful much?
Lazaro reappeared on March 16, 1994 when he left El Guayabo Prison on the Isle of Pines. His next steps were the Florida Strait [as a rafter], the Guanatanamo Naval Base and Miami. Roberto emerged as a leader of a handful of dissidents before he was arrested, motivated by Gorbachev's reforms. He passed away on November 12, 1996, in Havana, suffering a heart attack.
From the US, Paito (this was Lazaro's nickname) gives his two cents about those days between pride and bitterness:
"It was the time of the Perestroika, we wanted something like that here in Cuba, but the exact opposite was happening. We spoke freely to friends and some intellectuals on the island. State Security wanted to teach everyone a lesson by holding a trial at the park, but that never happened. In the end, the Island's Planetarium was filled with people from some organizations. It was a Roman Circus."
Mercedes Gomez Fonseca, Roberto's aunt, was the only relative present during the oral hearing of this farce: "I remember that young Roberto defended himself, I never heard him admit regret, and he was very sick."
Photocopies of sentence no.17 issued in 1993 still exist.
The Enemy propaganda charge was confirmed in writing as follows: "… proven that the accused, in mutual agreement and on a non-specified date, but before and close to September 15th 1991, made political flyers which incited the Cuban people to fight against the economic, political and social regime in Cuba, which were passed out by both of the accused to anyone and everyone…"
Not a single one of these political pamphlets were shown at the trial. During the torture sessions at the Villa Marista political prison, Roberto's daughter and Paito himself remember the anguish of one demand: "Don't abuse me anymore, please, show me a poster." The sentence issued plainly states: "Witnesses only testified that they had found the propaganda."
Arias Gomez, a professional engineer, who completed post-graduate studies abroad in Xerson, Ukraine, in the former USSR, and was previously the Head of Irrigation and Drainage at a citrus fruits company founded by Fidel Castro on the island, took the brunt of the revenge. They added to his alleged insulting words written against revolutionary leaders. Fidel was called "Tyrant, Vile, Coward, Criminal and Dictator." Raul "murderer and cockfighting player." And then Culture Minister, Armando Hart, was called a "homosexual".
Roberto was the only one who was charged with Contempt. One more crime, an extra year in prison.
Days before the trial, he wrote to his daughter: "I have been semi-barricaded and threatened with 11 years, but I want you to know one thing and that is that I'm innocent of the charges they are accusing me of. This isn't good for anything, my daughter, but we have to face it with courage and a firm will, even more so if you are innocent and a person loyal to your beliefs, like the free man I am."
Jaime Prendes, a professional photographer, served three years at El Guayabo prison: "I ran into Roberto before prison and again on the inside. Roberto was the most experienced in the group, he had a head for business. In prison, he always gave the best advice, when I was locked up in the punishment cells, he would come with the first bit of aid, a bit of sugar, some bread, a letter of encouragement."
What was the social danger these Perestroika supporters posed? For the Commander-in-Chief it was the same as a cross in front of the Devil himself.
Prendes explains:
"Somehow, Cuba became disconnected from the world, but we held onto this connection, and that made us dangerous, dangerous for some minds, but the truth is that we weren't terrorists, we were people with ideas, we had plans to develop our Island and for the country too."
Marialys, Paito, Olga the neighbor, Jaime, Maribel, his first wife…
They wanted Cubans to be able to run their own businesses, be free to travel abroad, open the country up to tourism, recover the disappeared farmer markets, freedom to sell their homes, their cars… Direct presidential elections, a separation of executive powers, freedom of association and speech, choices at the polls…
Jaime notes: "In a normal country, Roberto would have never been locked up."
Vicente Morin Aguado: [email protected]