Havana Theatre Festival Begins Speechless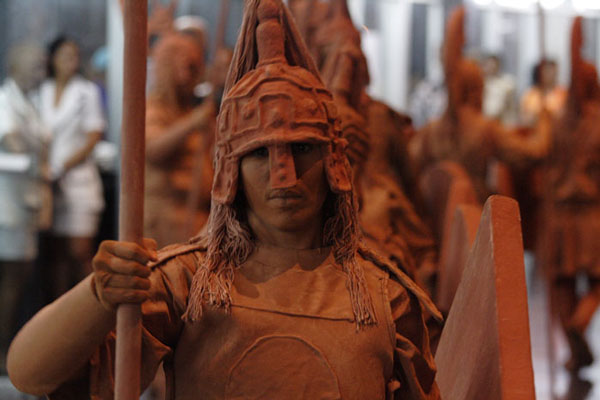 By Yusimi Rodriguez (Photos: Elio Delgado Valdes)

HAVANA TIMES — The total absence of words seems to be the common element between the two works that opened the 15th Havana Theatre Festival this past week at the National Theater of Cuba.
From Ciego de Avila came the D' Moron Teatro Company. In the last festival, viewers enjoyed their award-winning Mud Medea, in public spaces. This time, the outside the National Theatre and the lobby of the Avellaneda Hall served as the stage for "Troy, a legend of Clay," in which the director, Orlando Concepcion Gonzalez, also uses living statues to show moments of the mythical event.
However the highlight of the evening was the renowned Russian company Yevgeny Vakhtangov Academic Theater who represented the play Anna Karenina directed by Angelika Jolina.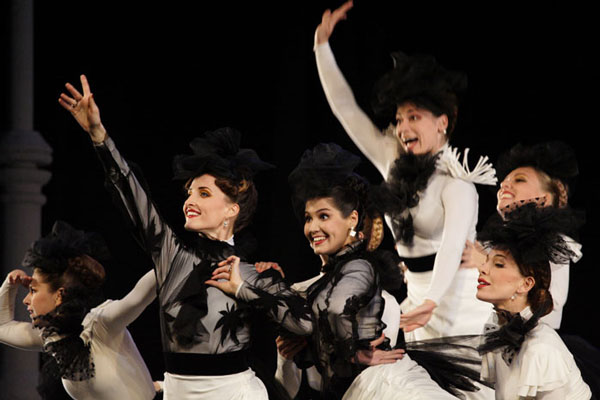 Several articles published by the Cuban press before the Festival prepared the public for a show in which the actors performed without spoken language.
When the curtains were was first drawn, and with the music that accompanies the movements of the actors, it seemed we are witnessing a work of ballet or modern dance, but after a few minutes it becomes clear that these are not dancers but actors, involving actors faces, hands and every inch of the body, every organ, in acting.
The staging of such a classic of literature as Anna Karenina, by Leo Tolstoy, which has more than one film version, is not expected to surprise the audience with the plot. However what is surprising with this performance is the ability of the actors to express each character's conflict through the body, and the use of theatrical resources.
Several times the audience applauded long before the end of the work, as after the scene of the horse race, the break of Ana with Karenin, at the dancing and the wedding. It is not possible to speak of the play without mentioning the music, almost like a character itself, which helps to raise the drama at all times.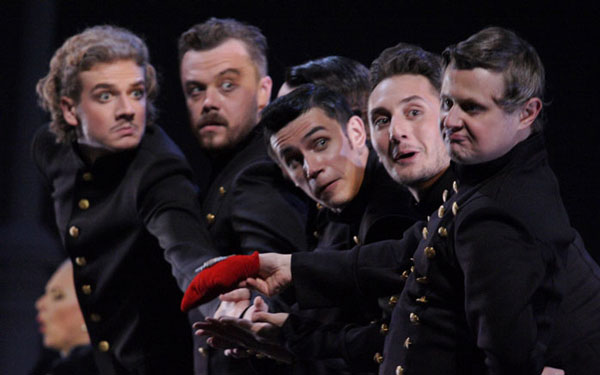 Anna Karenina is an extremely long show, two hours and twenty minutes plus an intermission, but even then those who confessed of being a little exhausted by the reiteration of certain actions, described it as impressive.
Thanks to audience disobedience, ignoring the request not to use cameras or video cameras, when this festival is history, we will have images of exquisite costumes and the most beautiful moments of the play.
The 15th Havana Theatre Festival takes place through November 3rd and spectators will have the chance to see companies from 18 countries including from all over Cuba with plays for adults and children as well.  See our cultural calendar for the daily programming.
:
Click on the thumbnails below to view all the photos in this gallery. On your PC or laptop, you can use the directional arrows on the keyboard to move within the gallery. On cell phones use the keys on the screen.