Havana Times Opens to Advertising
Circles Robinson, editor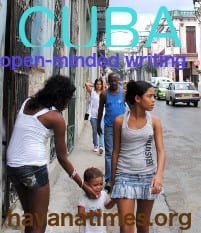 HAVANA TIMES – Our publication is now in its 11th year and we only began taking advertisements in 2018. Several potential advertisers had asked us over the years but we were never ready to begin.
Now with our new web design we are ready to offer those interested in some limited advertising spaces on our publication.
Some of the advantages that may lead you to try advertising in Havana Times are:
A steady readership of over 10,000 visits per day.
A readership that is specifically interested in things related to Cuba.
Over 20,000 articles and photo galleries published and available through the search engines.
If you wish to inquire about advertising prices, technical details or any other questions please write to: [email protected]