Herbal Medicine Store in Havana Defends Cuba's Cultural Heritage
Combinations are based on studies of the medicinal properties of plants.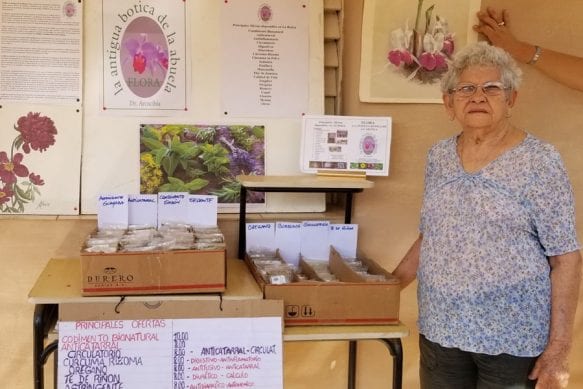 HAVANA TIMES – A new project in the works gives Havana residents the chance to buy natural medicines and seasonings; first opening a store in the Punta Brava neighborhood, in the suburban La Lisa municipality, and now there is another store in Havana's Historic Center.
Flora: la antigua botica de la abuela (Flora, grandma's old plant pharmacy), was created by doctor Rodolfo Arencibia, who seeks to "give value to the work of what were traditionally known as herbalists or medicinal plant sellers, who form part of one of the country's oldest traditions."
"It started with the indigenous population, and then became further enriched with the arrival of Spanish colonizers and later, African slaves, the Chinese, Japanese and other immigrant populations," the doctor added.
[pullquote]
In the heart of Havana's Historic Center
Promoting and selling medicinal plants, this project was born in La Lisa, but has now extended to a new space on Teniente Rey Street, between Compostela and Habana Streets, in the Cuban capital's pharmacy museum, in the historic center.
The store was opened in collaboration with the City Historian's Office, and joins the already existing store in La Lisa; another one is open on Sundays in the Diez de Octubre municipality, and there is one on Union de Reyes, Matanzas, where you can purchase sachets of natural products and mixed seasonings.
The Havana City Historian's mission is to conserve and rescue both tangible and intangible cultural heritage and forms part of the national policy to promote the importance of these values that identify Cuba.
[/pullquote]
The name "Botica" (drugstore) comes from the use of this word as a synonym for "farmacia" (pharmacy), which people were using until the second half of the 20th century. Some elderly still use it.
He said that Cuba has maintained this tradition, but it has also developed a scientific field that is reliable enough using proven scientific bases and evidence, which allows us to apply science, technology and innovation to medicinal plants, a principle of Flora's raison d'etre.
According to Arencibia, Flora takes much of what it is from knowledge learned with Enrique Otero, better known as Doctor Otero (1926-2012), over many years. Otero was deemed a people's scientist, and he dedicated his life to studying and running experiments on the healing properties of plants, on Cienfuegos' hills.
The seed
La antigua botica de la abuela is an ongoing project, which falls under the new economic management reforms established in the country, in order to create a cooperative of natural products, which has already been presented to the Ministry of Interior Commerce and is awaiting approval, Arencibia explained.
The laboratory is located in the Punta Brava neighborhood, in La Lisa, some 24 kms to the west of Havana. Arencibia highlighted the fact that this was a naturally privileged location, with very little pollution and is close to the coast, ideal for the cleaner production of these bioproducts.
The raw material comes from medicinal plant farms and farmers who work for the Ministry of Agriculture, which ensures quality control of these products and secure traceability.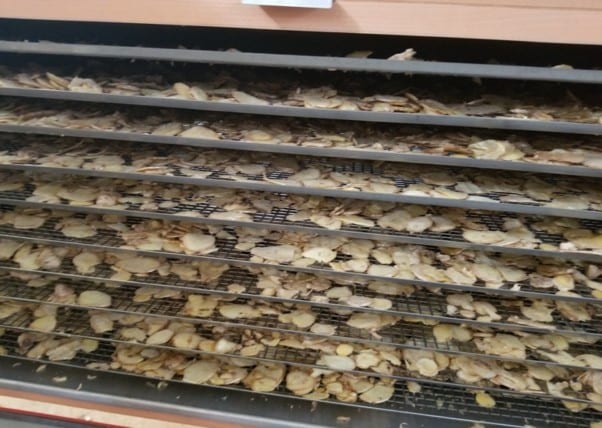 Based on the experience of different research centers in the country, Arencibia explains that the "botica" has formulated a series of combinations that are scientifically-proven to help in the treatment of different health problems.
The building (which had been abandoned until very recently) is now a completely renovated space where there is all of the historic, traditional and scientific material needed to make combinations, a lab with basic conditions and the technology needed to ensure quality production and storerooms with raw materials and finished products.
Selections
Powdered products produced and sold at "la botica" include a bionatural seasoning which includes oregano, basil, garcil, parsley, cumin and chives; and the anti-inflammatory combination, with orange, lemongrass, oregano, rosemary or copal and sage.
The "quality of life" combination, used in menopause and male menopause, is made up of sage, chamomile and passionflower, while the sedative includes chamomile, passionflower and mint; and the blood circulation one has orange and calendula.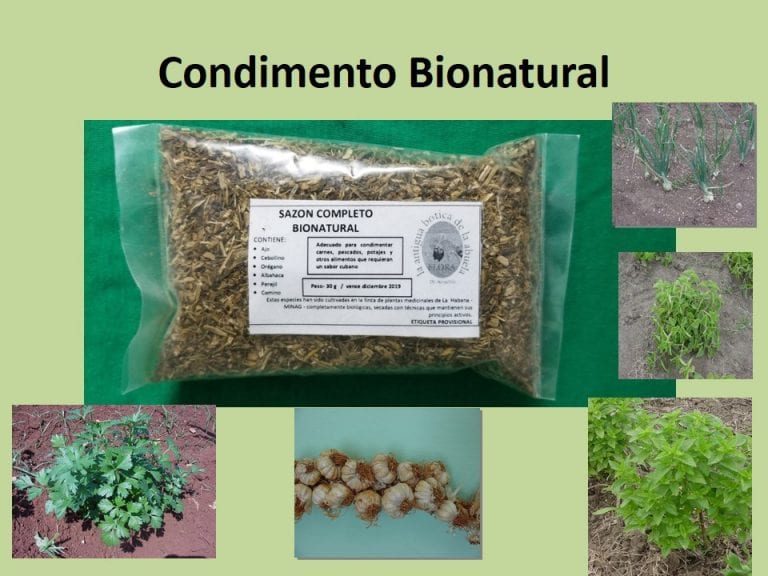 Other combinations have ginger, stevia, mint, cat's whiskers, Jamaican hibiscus flower, a selection of mints, orange and chamomile.
Every sachet includes a brief description of its contents, method of preparation for infusion or cooking, date of production and expiry date; all of which is written onto a provisional label.
In Cuba, thirty-something products are made using medicinal plants. However, they aren't regularly available on the capital's drugstore network, so they are unable to make up for the shortages of some medicines, which have become worse in recent times as a result of the country's financial limitations.