How a US Law Invades EU-Cuba Business Relations
By Patrick Farnon in Amsterdam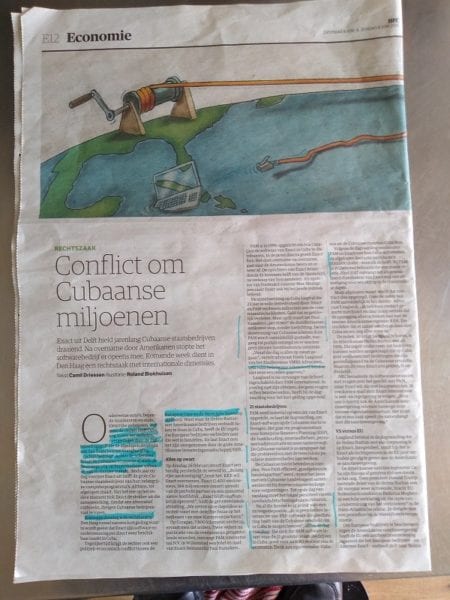 HAVANA TIMES – Leading Dutch newspaper NRC Handelsblad reported in its weekend edition of June 8-9 under a headline of "Conflict over Cuba's Millions" that the Dutch software company Exact* was being taken to court over the unilateral cancellation of its contract with Cuba under which it supplies software to the country's biggest (state) companies that account for around 80 per cent of the national economy.
According to the NRC, the conflict surfaced this year when Exact announced on February 26 in a press release that the US global investment firm KKR (Kohlberg, Kravis, Roberts) planned to take it over. (Exact was owned at the time by British investor Apex. according to het Financiele Dagblad, and was looking for 1.5 billion euros for the Dutch company at the end of last year).
Exact had found, the perfect partner, it said, prefiguring an exciting new chapter in its existence, And to allay concerns, added that "Exact will continue to operate independently…we will continue our day-to-day-today activities, focused as always on serving our clients and partners."
Two weeks later on March 11 – the report continues – PAM International in Willemstad Curacao received a letter and an email from Exact director Paul Ramakers saying that support for its Cuban clients via PAM was being terminated "forthwith." That access to its portals was denied and no new license keys would be provided. No explanation was given.
PAM was set up in 1996 to distribute Exact software via Curaçao to state entities in Cuba. It did so for a period of twenty-three years. Specialized in Enterprise Resource Planning (ERC) the Delft based company designed a dual currency system for Cuba for the bookkeeping, inventory management and personnel administration of Cuba's 21 major state enterprises.
During that period, Exact has grown into a global operator, active in 20 countries, supplying over 400,000 businesses and accountants with what it calls its innovative cloud-based software, designed to manage their figures. Alongside Red Bull, it sponsors Dutch Formula 1 courier Max Verstappen.
Following receipt of the Ramakers bombshell, PAM called in Frank Laagland, an advocate with the legal firm VMBS Advocaten of Eindhoven, to act on its behalf. "From that day everything went black…after over twenty years of doing business (with Cuba) they didn't even give a reason," he said.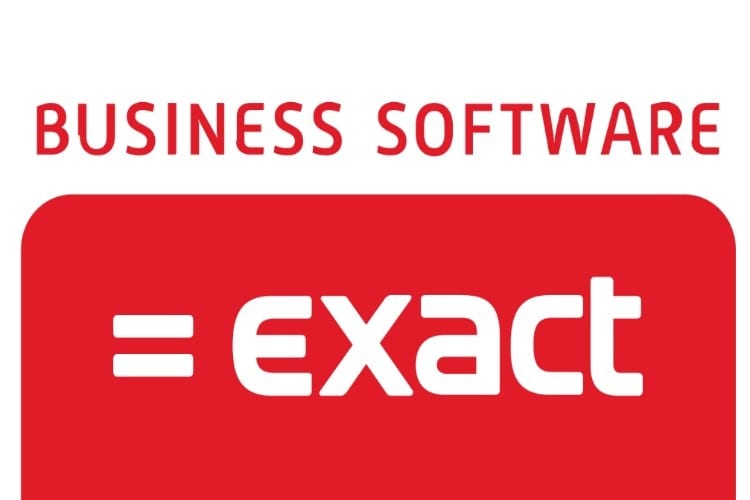 From later contact with Exact in Delft, it appears that Laagland was told that it all had to do with the new US owner KKR who, when it discovered Exact was doing business with Cuba told it to "cancel everything." The reason? The 1996 Helms Burton Act which, among other things, threatens prosecution for companies earning money from assets confiscated after the Cuban revolution. What this has to do with Exact is unclear.
Asked by NRC Handelsblad newspaper about the dispute with PAM, Exact said in an email that it was acting in accordance with international law and that "Here United States sanctions legislation is relevant because of the structure of our new ownership."
Laagland, it appears, has submitted a 'kort geding' to the Court in the Hague which will decide this coming Tuesday whether nor not to allow summary proceedings against the action, on the grounds that it is in conflict with EU law.
US sanctions against Cuba have long been a thorn in the flesh for European companies. When president Trump resuscitated some of the dormant clauses of the Helms Burton Act earlier this year, EU coordinator for external affairs Federica Mogherini issued a strongly worded riposte saying that the US action was seriously undermining trust in the Trans-Atlantic relationship and threatened to take the issue to the world trade organization. The EU has also issued an anti-boycott order forbidding European companies (which includes Exact) from acting in accordance with the Helms Burton stipulations.
"Exact's reason for cancellation (of the Cuban contract) is contrary to European Law," Laagland said in his submission to the court. As a legal entity registered in the Netherlands and the EU, Exact is forbidden from acting in accordance with US sanctions legislation.
The case may spur Brussels to come up with more powerful legislation to protect its companies.
—–

*Founded in 1984 in the Technical University town of Delft, outside the Hague, Exact reported turnover of 209 million euros in 2018 and profits of nearly 57 million euros. It operates in 20 countries worldwide and employs over 1400 people. It was quoted on the Amsterdam stock exchange at one point but later delisted.