How Cuba's Government Fights Negative News
An army of trolls have fake accounts on social media, they monitor everything that is said about Cuba on the internet and they are ready to counteract any comment made against the Castro government. Find out about the Cuban trolls' strategy to defend the island on the web.
By Abraham Jimenez Enoa* (Univision)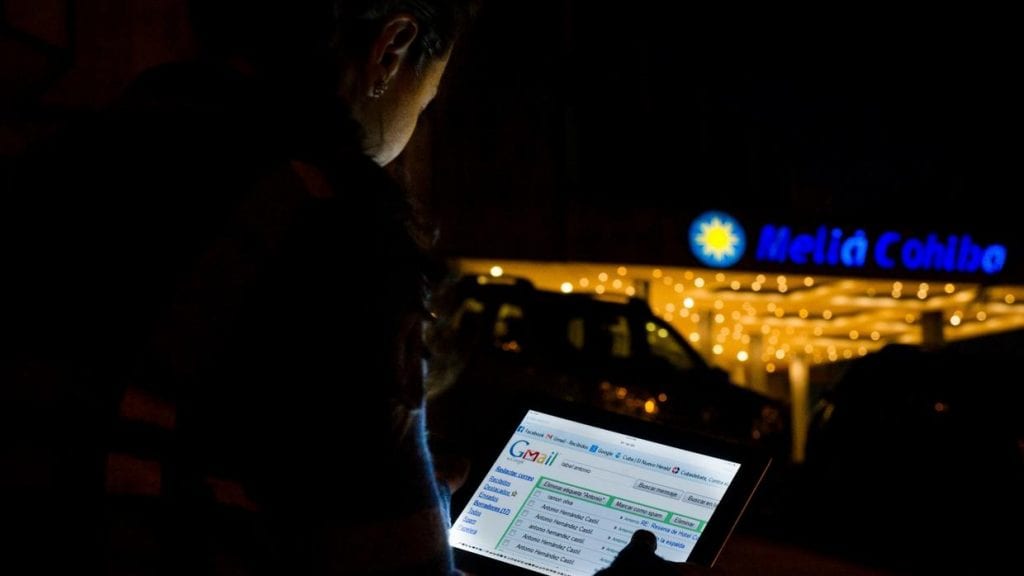 HAVANA TIMES — It's Saturday afternoon and Rodriguez is in his living room wearing shorts and no shirt. He has a glass of rum in his hand. He's watching a game from the Spanish football championship, which was being broadcast on Cuban TV, along with his cousin and his two neighbors.
There's a wooden table just a couple of meters away from the TV. On it, there is a bottle of 3 year old Havana Club rum with some glasses, a can of Cola soda and a plastic plate with some pork rinds. There are also two packs of Popular cigarettes, one of them with filters.
Messi scores a goal for Barcelona. Minutes later, the table clatters. It's Rodriguez' cell phone that is vibrating and it's making the bottle and glasses shake on the table with each ring. The plate of pork rinds continues unfazed.
Rodriguez picks up his phone and takes a look at the screen. His face changes. He goes to the balcony and says a few words. When the call is over, he goes straight into his room. He comes out wearing trousers and a sweater. "Where are you going?" his cousin asks. "I have to go to work, they've published an article about Cuba on the internet and it speaks badly about Fidel (Castro)," Rodriguez replies.
Rodriguez isn't really called Rodriguez and he is an official at the Interior Ministry even though he always dresses as a civilian. He works for a department within this institution which he prefers not to name, but that, according to him, "is dedicated to safeguarding Cuban cyberspace."
"We don't attack or hack into accounts on social media or websites, we are only on the lookout to see what is being published about Cuba on the internet. Which makes us constantly review articles and, if they are negative, we answer back with our cyber-fighters," he says.
Everyday, Rodriguez and his troop are responsible for surfing the web and looking for the most controversial and subversive articles that are related to Cuba. They have a list which groups blogs, foreign agencies and media, independent websites and opposition websites altogether, as well as civilians who are of interest on social media who are the "most treacherous", he explains.
Cleaning up the image of our justice system on the web
Rodriguez has three Facebook profiles. His real one, where he publishes hardly anything and which he only uses so as not to lose touch with friends who have left the country, and two fake accounts which he uses to defend "Cuba's positions to those who try to defame the Revolution's image."
In the last ordinary period of debates at the Cuban Parliament, Maimir Mesa, the Communications minister, let something slip about the subject when he told the plenary session: "Developing this group needs to become a weapon for defending the Revolution and to ensure cyber security in the face of all kinds of risks and threats."
"In order to do this, a group of actions need to be put into place, such as setting out the national security system and to perfect its management," he added.
According to Rodriguez, defaming the Revolution is "criticizing a government measure in a post, such as the urban transport crisis, or the public trial of one of Cuba's government leaders or any comment in favor of the United States, for example."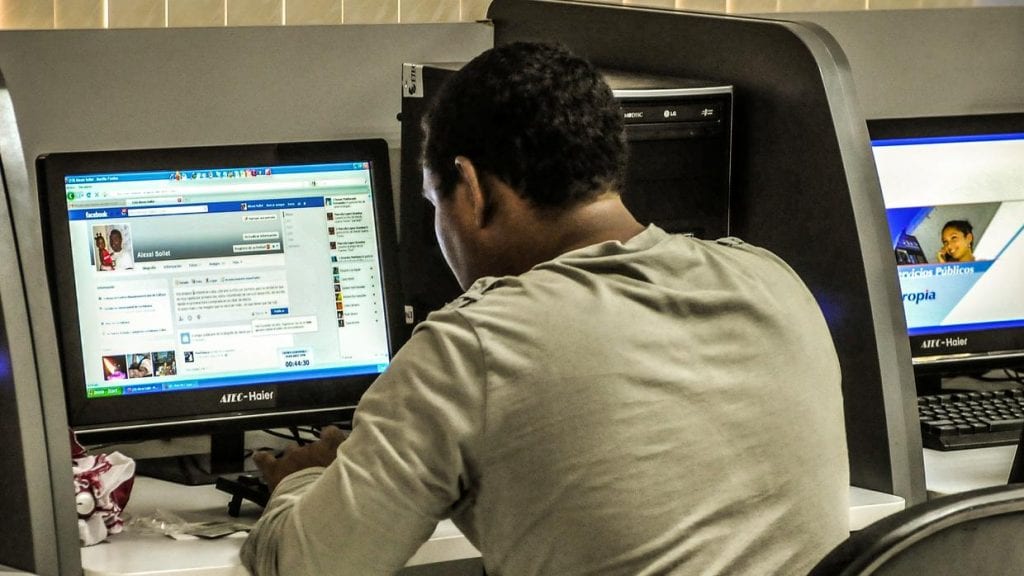 Rodriguez also has two fake Twitter accounts, another one on Instagram and one on Google plus, but he has never used this last one. "I'm not that active on social media but my subordinates are. The majority of them have several accounts on every social media network and they are constantly posting. It isn't only about responding, but also about showing what Cuba is, shedding light on our achievements. We don't have to wait for them to give us a reason to post," Rodriguez says, who didn't want to reveal the exact number of cyber fighters that he manages.
"Cyber fighters are one of the country's main missions today. The Internet is another battle-ground and we can't let them break our front there either," Lazaro Benitez points out, an official from the Technical Management and Services team at the Interior Ministry.
The "guardians" of Cuban cyberspace not only exist at the Interior Ministry. The majority of Cuban state-led institutions also carry out the same work, adding the mission of "fighting" on the internet into some of their workers' jobs.
For two years and up until recently, Sonia Cot worked at the People's Supreme Court in Cuba and was one of the founders of this institution's cyber fighter's brigade.
"Everything began at a meeting where the most skilled people, in political terms, and those who had the best knowledge to be able to clean up the image of Cuban justice and courts on the internet, were chosen," she said.
Cot also told us that the first people to be chosen were judges and then some young people were also added to the ranks, that computer technicians gave those selected access to the internet and then gave them lists with the names of media platforms that most dealt with the subject.
"We had to write up reports about negative things we had found and about how we replied to them. I realized that people tell a lot of lies about Cuba," she explains.
Defense cells at every ministry
The same thing happens at the Public Health Ministry (MINSAP). Ricardo Galvez is an anesthetist at the Calixto Garcia hospital and says that ever since the beginning of the year, every employee at the institution has been told that the Cuban government is asking for them to collaborate on "fighting counter-revolutionaries on the internet."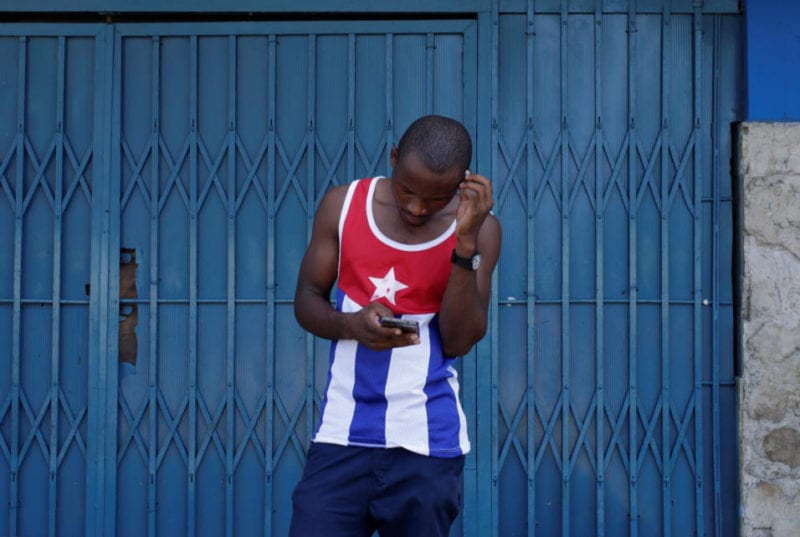 Galvez is referring to an internal letter from its ministry that was leaked to foreign press on January 31st, written by Alfredo Rodriguez Diaz, the IT and Communications director at MINSAP. In the document, it says: "The mission of activists and cyber fighters is to be on the alert for news being spread on the web that could affect the Revolution."
Another of the cyber fighters' objectives is to place themselves on the so-called Cuban blogosphere and to post allegorical messages about the Revolution and to actively take part in public debates which take place within this space.
"It isn't only about countering negative posts or articles, but about contributing and helping bloggers not to be misinterpreted, it's about preventing the enemy from seeing our weak spots by any means possible," Rodriguez the official said, who is responsible for keeping a pair of blogs up to date, where his real name is nowhere to be seen.
"We have dozens and dozens of bloggers in the blogosphere among us and the rest of the institutions who work with us on this effort in the country," he says.
In the middle of Cuba's summer, Rodriguez always carries a coat wrapped around his waist or crossed across his torso by tying up the sleeves. It must be really cold wherever it is he works. He says that "everything is done in a surfing room" which "isn't the only one in the country."
Raiko Hernandez, who is a member of one of the cyber fighter brigades at the University Students Federation (FEU), confirms this.
Having graduated in 2012 at the University of Computer and Information Sciences (UCI), an academy founded by Fidel Castro in 2002 as part of a political campaign named "battle of ideas", Rances says that trolling was one of his tasks at university. "It wasn't a subject, but it was required by the university's administration," he mentioned.
Alina Entenza graduated from the UCI and decided to stay on and teach classes at this same university. She has been working in one of the professors' clusters for four years now. "Today, one of the most important battles of our time is being waged on the internet and we at the UCI have this responsibility. Cyber fighters are nothing more than the new Cuban revolutionaries," Entenza says.
When Hernandez was studying in the 5th year of his degree, the UCI wasn't the deteriorated campus it is today. "We had all of the conditions we needed, food, technology, decent dorms and we were discovering what the internet was. Whatever they asked us to do, we were going to do it. They gave us a PC, internet connection and told us: This is an operation and, every two days, for at least an hour, you have to say good things about Cuba and to "beat up" those who speak badly. This used to be a game for us," Raiko says.
The UCI is a university that has been designed so that its 10,000 students produce information software and services that stem from the link with their degree and work as a way of training them. And so it has dozens of I.T. labs full of computers connected up to the internet.
"There were some labs which we didn't have access to and which only professors and people from the (Communist) Party had access to. I used to hear several people say that the directives that the Communications Ministry put into practice with the cyber police used to come out of there," Raiko says.
Months ago, singer-songwriter Silvio Rodriguez suffered a setback and posted on his Facebook account: "I haven't had access to my personal Internet service, since yesterday. Coincidentally, the Communications Minister has also called Ojala – his record label – to tell us that we have been selected for an inspection. They have told us that they will also come with the ORI (which they clarified was some kind of I.T. police). I hope to be able to continue the blog soon."
Later, he added: "Interruptions to my personal internet service were due to a broken cable which has already been fixed. We will wait and see what the Ojala inspection entails and what the cyber police tell us…"
At the National Assembly
At the debate about technology and computers and other devices in Cuba at the National Assembly's last plenary session, Miguel Diaz-Canel, the first vice-president of the State Council and Council of Ministers and who is likely to be Raul Castro's successor next February, said: "The Revolution's enemies have developed a hostile campaign that presents Cuba as a disconnected country."
However, figures from the United Nations Economic Commission for Latin America and the Caribbean (CEPAL) show that in Cuba, an island with over 11 million inhabitants, only around 4 million users in the country access the internet by legal means [at least occasionally] and only about 7.1% of Cuban homes are connected up to the web.
Nevertheless, Diaz-Canel asserted that "in 2016, internet access had grown considerably in the country by 346%, which reveals the Government's political willingness to advance in this field, in a difficult context."
The Cuban vice-president backs up these figures with the opening of over 630 internet surfing centers and over 370 public spaces with Wi-Fi.
However, in a country where the average state-paid salary of a Cuban is approximately 740 Cuban pesos – the equivalent of 30 dollars per month – and an hour of internet access costs 1.50 dollars at Wi-Fi spots, the internet is still far from being accessible to most Cubans.
Meanwhile, every month, Rodriguez has to inform his superiors about people and media platforms which are damaging Cuba's image the most and the subjects that they have to try and post on social media with its different brigades of cyber fighters.
"The hashtag #Cuba has always been a trending topic and it's well covered on the internet, that's our job," Rodriguez says while he continues on to say "his battle is on the internet" with a powerful rifle that the State has given him for free versus those who have problems connecting up to the internet. David against Goliath.
*Translation by Havana Times