"If Defending Human Rights Makes You a Terrorist, We Are Terrorists"
By Bryam Martinez (From maje.com)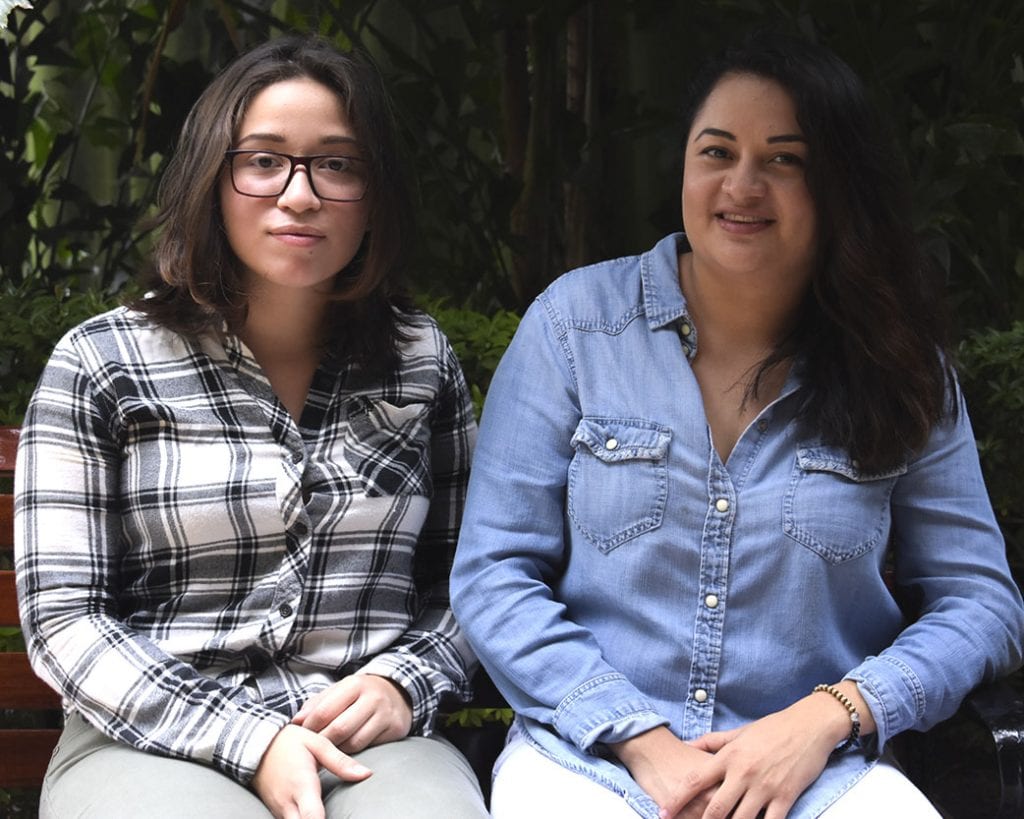 HAVANA TIMES – Both women shared the same university halls, they both took to the streets ever since the first day of protests in Managua in April; by a quirk of fate, they are both now working in the struggle for university independence, justice, human rights and real democracy in Nicaragua.
Karla Esquivel Sandino, an Industrial Engineering student at the National University of Engineering (UNI) and Mildred Rayo Ramirez, an Architecture student at UNI, are both members of the Nicaraguan University Alliance (AUN).
They had never seen each other at university before; they both decided to put their hearts and souls into this struggle ever since protests broke out. They are currently working on their movement's organization and mobilization committee.
From social media to the streets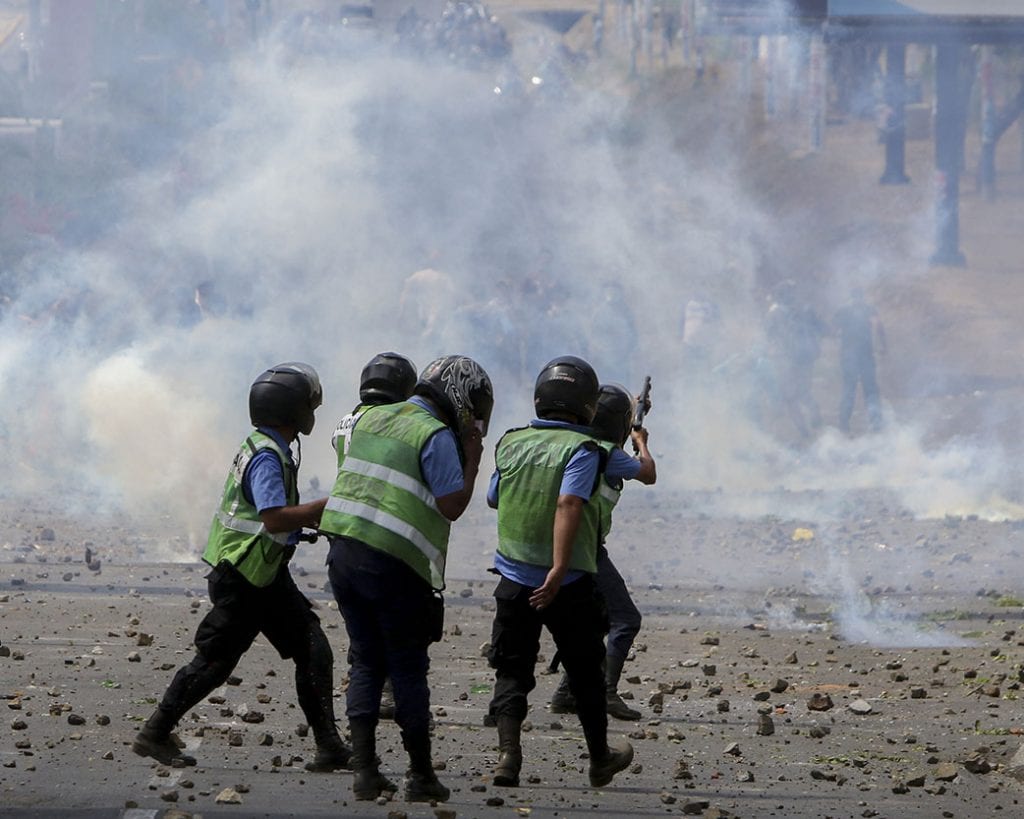 Karla's father is a pensioner and he would have been affected by the new reforms that the Nicaraguan Social Security Institute (INSS) imposed. Karla decided to protest about these reforms on social media.
"On April 19th, I felt something in my gut telling me to contribute to the cause and I went to work with that idea in mind," Karla remembered.
She was working at a store and she decided to close shop earlier that day; she later put another pair of shoes and shirt in her bag and she went to UNI. Some of her friends were in the surrounding areas of Managua's Cathedral.
That day, five young people ended up sustaining injuries at UNI. Then, they realized that the first young person at the Polytechnic University of Nicaragua (UPOLI) had died. At that moment, Karla began to cry with her classmates.
"The Sandinista Youth are coming, get ready"
The next day, Karla decided to take aid for people to the Managua Cathedral. As a result of the Police's attack on them, student protestors there decided to move to UNI.
Karla remembers that one of her classmates shouted, "The Sandinista Youth (JS) are coming, get ready."
"We all moved to a building on the UNI campus, we began to prepare homemade pipe bombs and gather rocks. There were only three of us women there, the rest were men. My job was to light the match," Karla tells us.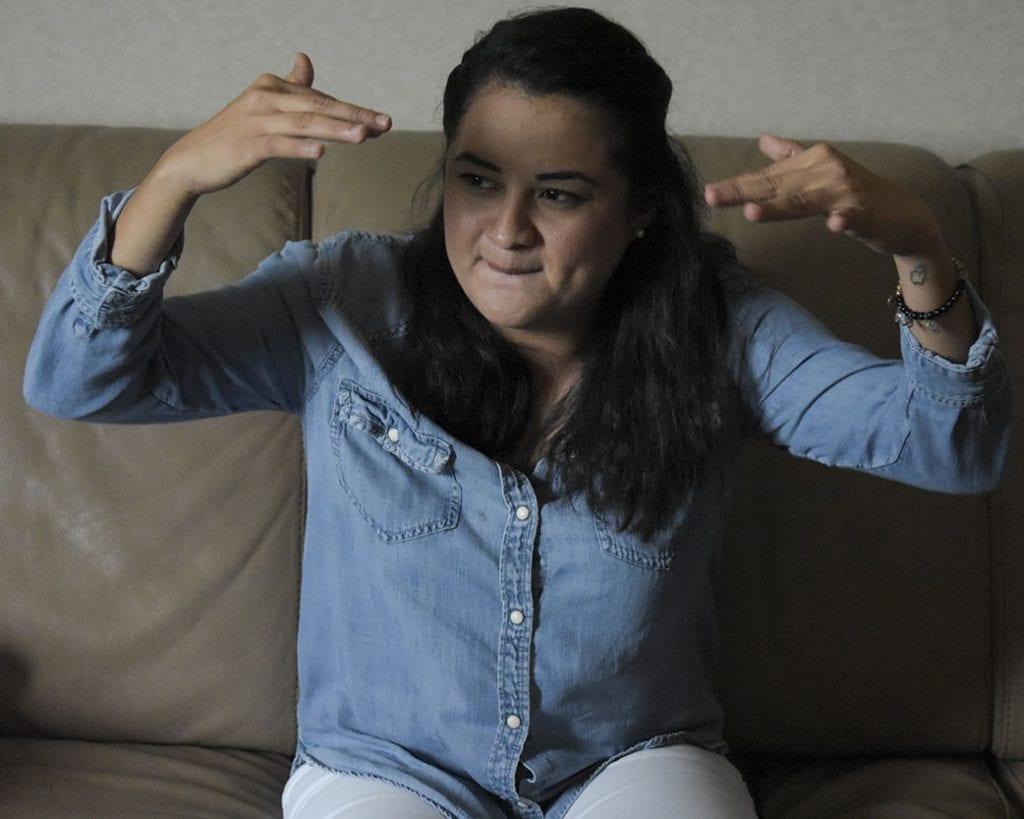 "The Sandinista Youth came breaking everything in their path, they began with the postgraduate building, then the Architecture department and they messed everything up here too," the young woman said.
The JS members didn't know that there was a group of young people in that building, when the JS tried to go up, Karla and her classmates shouted "fire" and they began to shoot off their bombs. The JS members went running off and that was why they didn't attack them.
On April 20th, Karla moved to the occupied UPOLI, she also entrenched herself at that university and took part in different activities. Later, she came to believe that this struggle had to be better organized and so she decided to join the Nicaraguan University Alliance (AUN).
"I can't be here, I need to get out"
On Wednesday April 18th, Mildred remembers that she was in class when there was a protest taking place in front of the Central American University (UCA).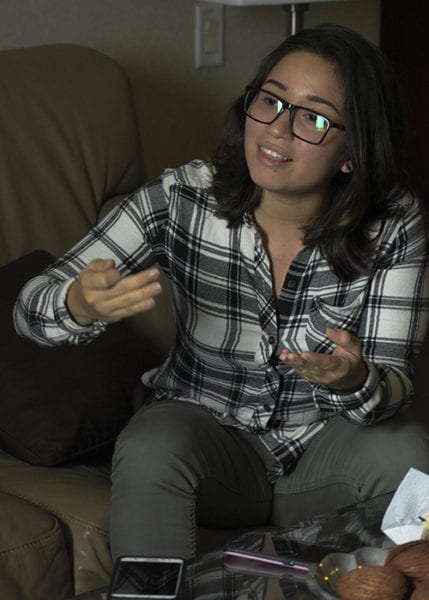 Her professor was talking and talking, but this young woman's mind wasn't in that classroom, it was on the protest that was taking place a few meters away.
In spite of having an injured foot, she decided to go to the protest and several classmates went with her. "There was the pick-up truck, the JS buses… we started off walking with fear in the beginning; they had pipes, homemade bombs, I was shocked," Mildred said.
On April 19th, she went to work but she couldn't concentrate, so she asked her boss if she could go to the protests at UNI.
"She (Karla) went through UNI's front entrance and I went in through the back," Mildred said.
When protests had just begun, some young people from Nicaragua's National Student Union (UNEN) were supporting them, but then they left them alone.
One of the moments that Mildred will always remember was when she was entrenched at UNI and another group of young people wanted to come in and offer them support.
"When they saw that we are on the defensive, the first thing they did was raise their hands and show us their ID, that's when we all shouted 'we're the same', then there was an incredible fraternal atmosphere," she said.
The evolution of student protests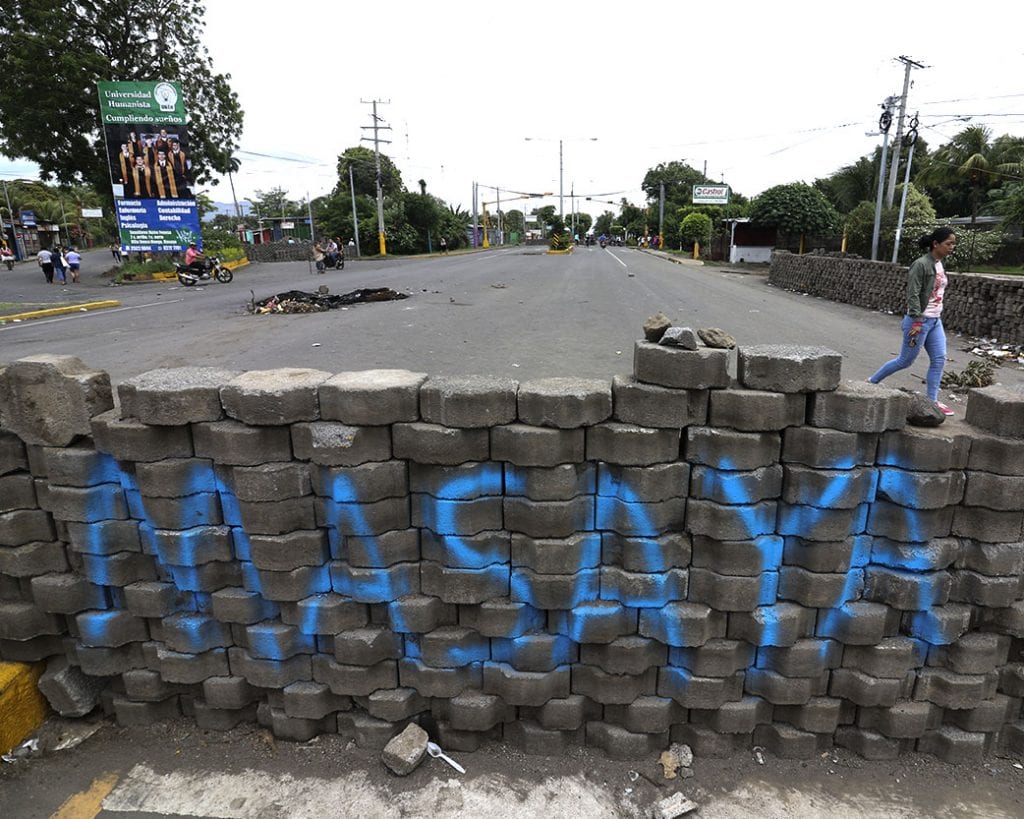 Months later, the government had removed the roadblocks and barricades, there aren't any young people entrenched at universities. They thought they could resolve the crisis in this way, but that wasn't the case.
"We decided to change our strategy, getting in touch with international organizations who could sanction the Government at some point," Karla added.
Daniel Ortega and Rosario Murillo turning up repression on students is proof that all of these actions are paying off, they said.
"We will go beyond any roadblock they (the Government) put in our way," Mildred said.
Making student leaders disappear
Several university leaders and people who have stood out for their efforts during the struggle ever since the crisis began, are being captured and charged with being "terrorists".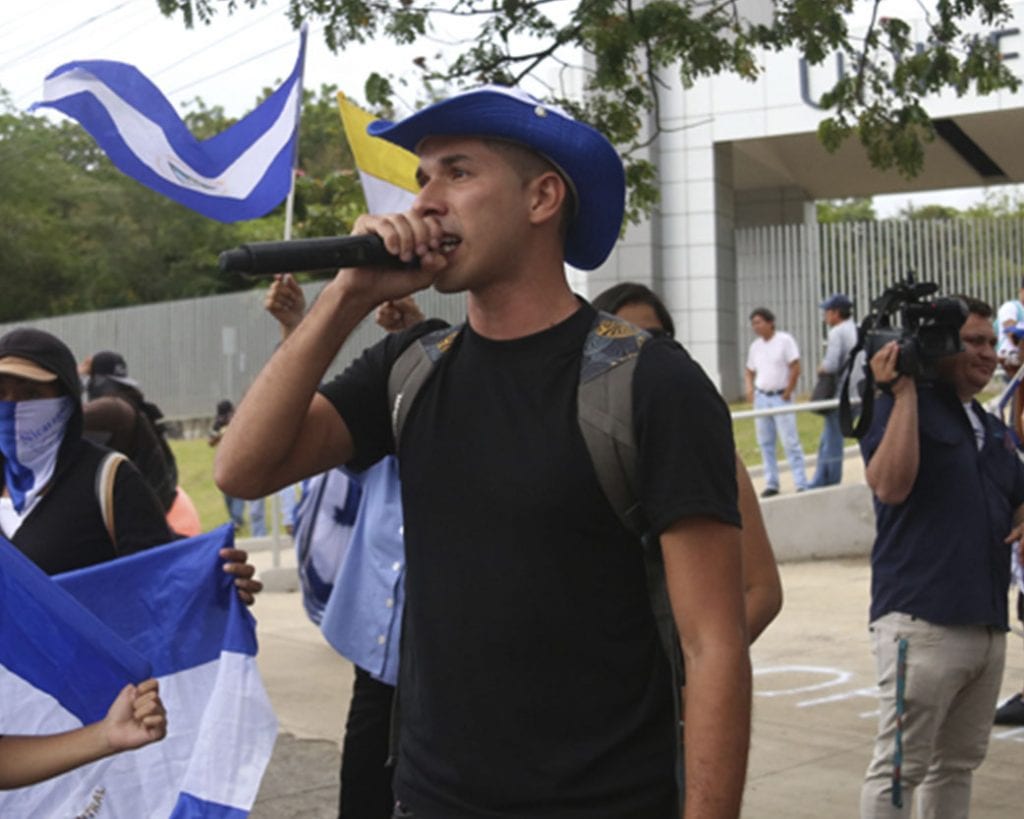 "They want to wipe out anyone who is against them, no matter what the cost, but they don't understand that these are a people who organized themselves, no matter who they take, they won't be able to silence us," Mildred protested.
"Their repression has developed to try and stop us, it's like we ourselves say, they chop off a leader's head and five more appear," Karla added.
Edwin Carcache's arrest was one of the toughest blows for them; they later remembered Edwin's words and decided that they should fight with greater vigor to try and release their fellow classmate.
The day Carcache was abducted, the police had also arrested other young students, including Arianna Moraga, but she was released soon after. The last time Arianna saw Carcache, he winked at her and blew her a kiss, it was something he did to give people courage.
"Not being too showy is a strategy"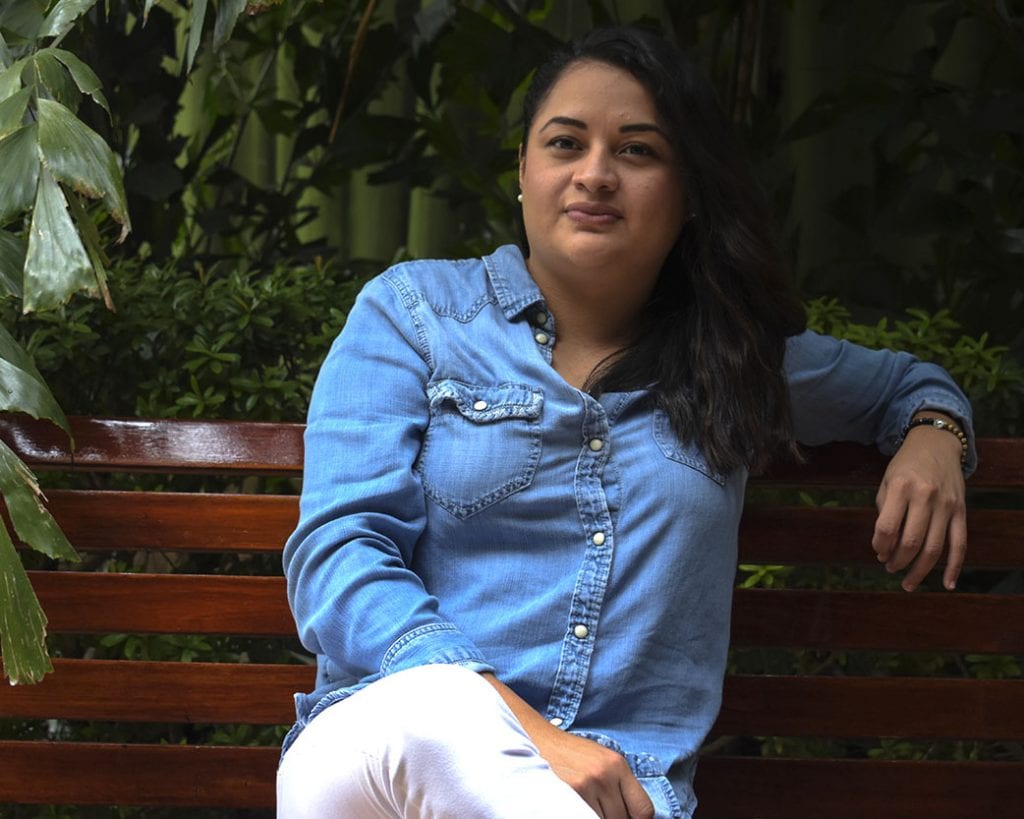 Karla and Mildren are working on the organization and mobilization committee, "we are rearguard, we work in one of the most dangerous areas of the movement, with the most risks," Karla remarked.
They don't appear continuously on camera due to the nature of their work, "being a visible face is like having a gun pointed at your head," they said.
What do you feel when they accuse you of being terrorists?
"If taking food, if moving people at risk, if transporting the injured to hospitals makes you a terrorist, then we are terrorists," Mildred said.
"Wanting a real democracy, if defending human rights, even inflating a balloon makes you a terrorist, then we are terrorists," she added.
If they are caught, they claim that they will do the same thing other political prisoners have done and that is smile, because they are proud of the work they have done.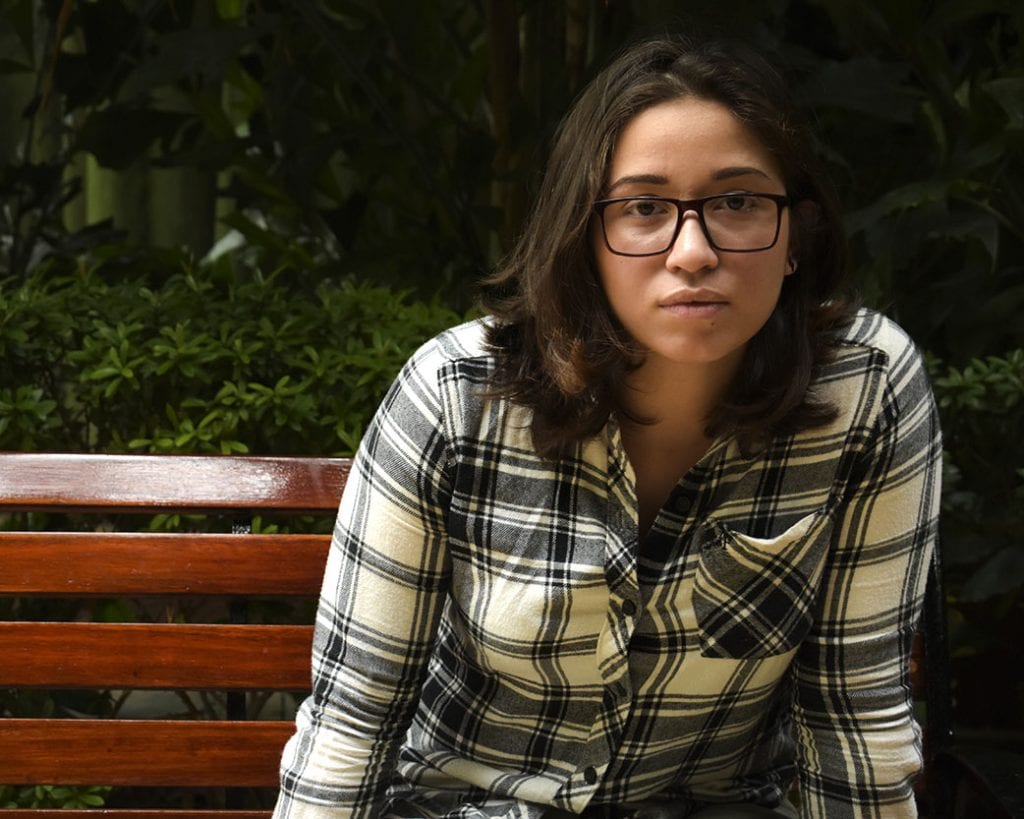 The day Ortega leaves office
Ever since they started out in this struggle, they have imagined what the day will be like when Daniel Ortega leaves office. They compare it to being like a World Cup celebration, where Nicaragua wins after a difficult match.
It will be a joyful day, you will hear bombs going off constantly and (Murillo's) "trees of life" won't exist in Managua anymore, they said.
In the long-run, they imagine a democratic Nicaragua, where the Powers of the State are independent, the Caribbean Coast is properly included and young people take part in the decision-making process.