Imprisoned for Being Humane: Nicaragua's Niquinohomo Sisters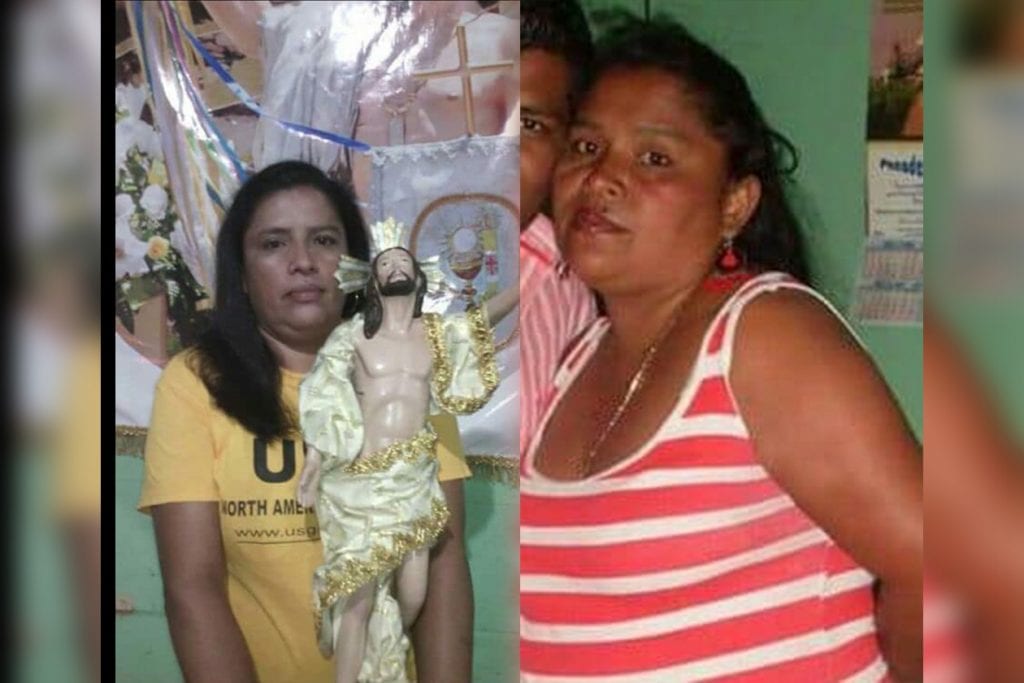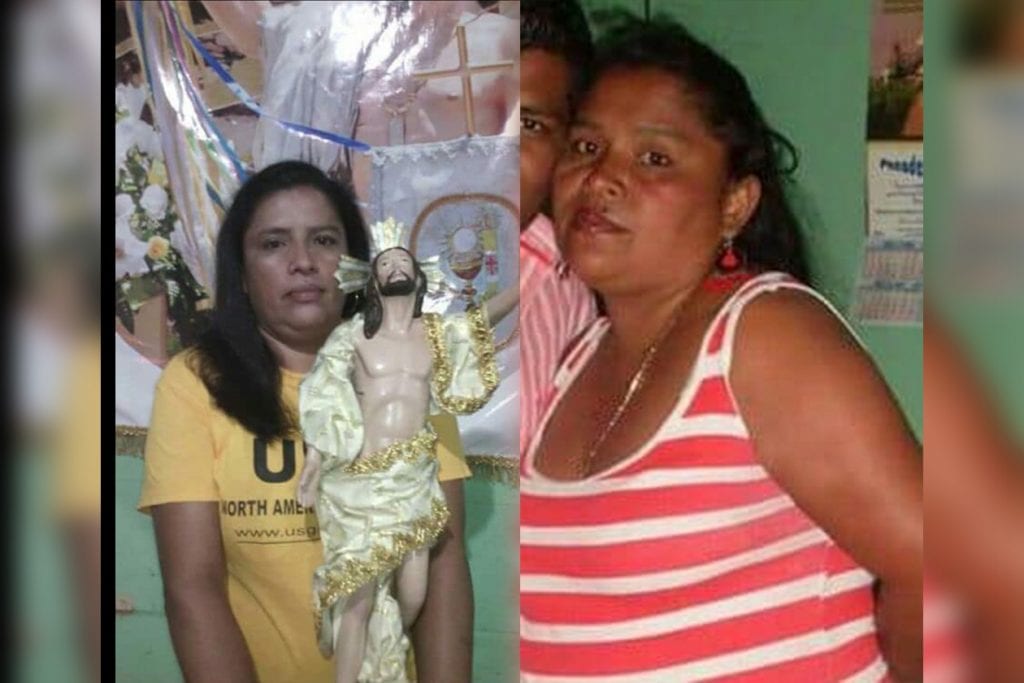 Olesia and Tania Munoz gave humanitarian support to the protests; for this solidarity, the government is keeping them in jail.
Franklin Villavicencio (Confidencial)
HAVANA TIMES – If Olesia Munoz weren't shut up in the La Esperanza women's prison, together with a dozen other political prisoners, her soprano voice would be resonating in her native city of Niquinohomo, as part of the Nicaraguan celebration known as La Purisima. Her sister, Tania, would be selling bread, as she did before, from a stall in the town market. But both are in jail, accused of terrorism.
Their criminal activities? According to family members, their only wrongdoing was to have been "in solidarity" with the youth who were manning the barricades.
The singer from El Chipote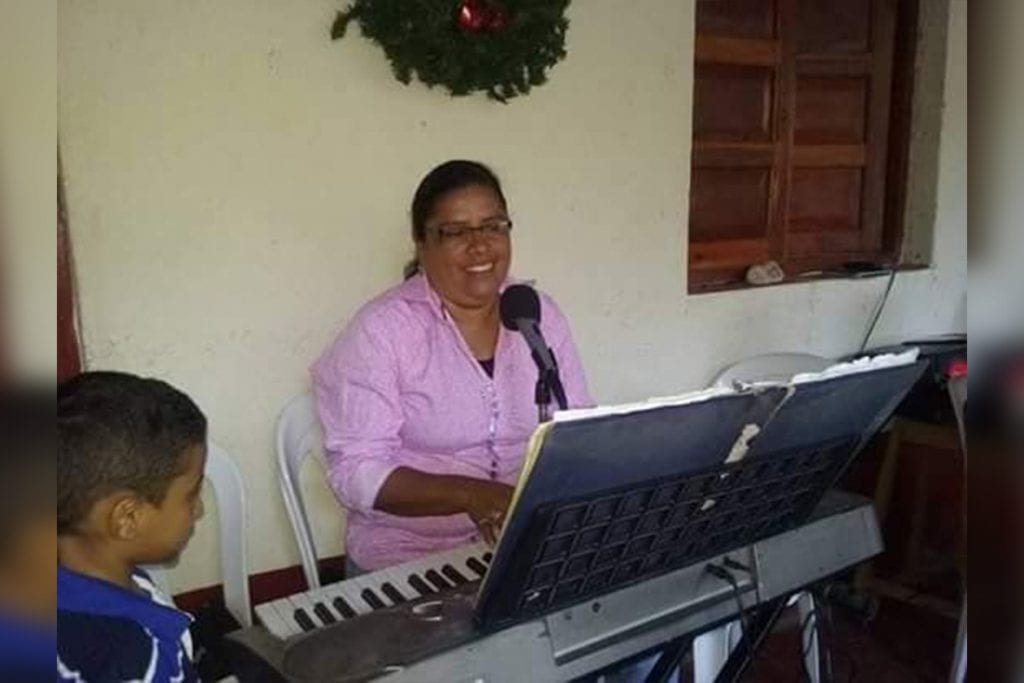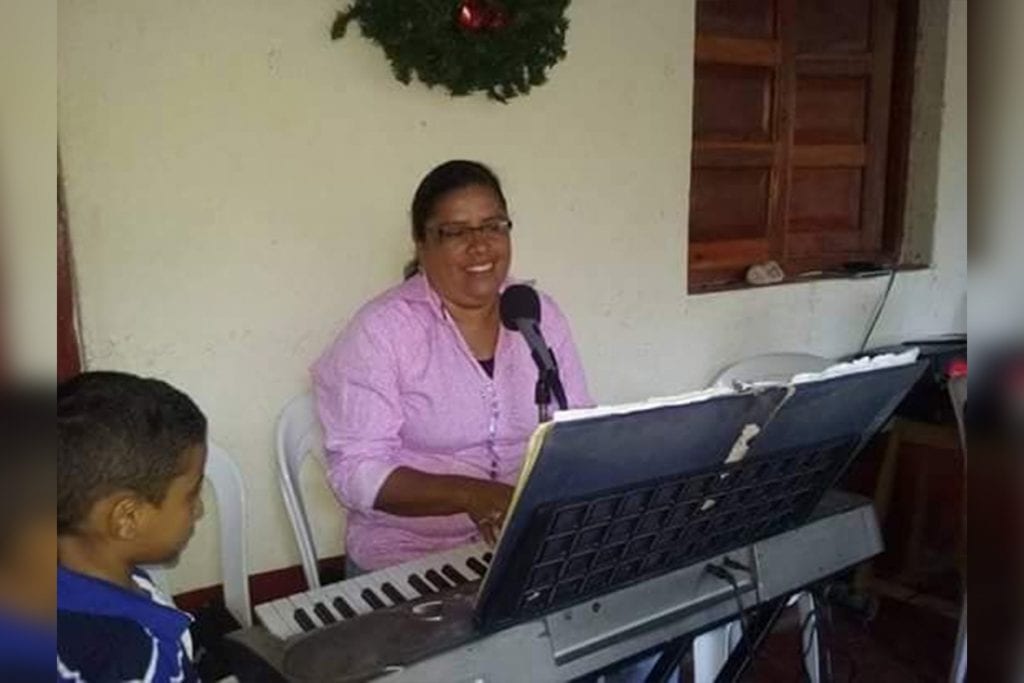 In the galleries of the El Chipote interrogation jail, the soprano voice of a woman rose above the cries and shouts coming out of the dungeons. It was pure and sweet. That voice singing Ave Maria crossed the entire gallery until it arrived at the ears of young Bayardo Siles from Matagalpa, who had spent a week locked up in the jail.
Upon his release, Siles spoke wonderingly about what had happened. The one singing turned out to be Olesia Munoz, 46, from Niquinohomo, a town near Masaya. Before becoming a political prisoner, she had sung sacral music in the Santa Ana Church of that town.
Now she's accused of "financing terrorism, organized crime, obstructing public services, and directing the roadblock in the El Calvario neighborhood of Niquinohomo. All of these charges are denied by her family members, who affirm that the sisters merely offered encouragement to the youth and brought them coffee.
Olesia hails from a family of singers, and both her father and grandfather were dedicated to this calling. Her soprano voice stood out among her eight brothers and sisters, all musical as well. Over time, Munoz mastered a number of instruments; she can play the guitar, the violin, the violincello, the flute and the piano, all with mastery. In fact, that's what she dedicated her time to before the protests erupted on April 18, and before the residents of "the cradle of Sandino" rose up against the Ortega regime.
"She directed the pastoral for the Santa Ana Church and was also a teacher with them. She was in charge of one of the counties where she was forming children's choir and also coordinating a Catholic base community. Before all this happened, everything was going well," reflects Denis Munoz, Oliesia's and Tania's brother.
Olesia is also a natural leader. When the roadblocks were put up in the town, she supported those who were guarding them all night by bringing coffee, bread and some money. The young people called her and her sister Tania "mother".
"She was very well loved by the people at the roadblocks, they felt close to her. She was supporting them in a humanitarian way, because this was something innate in her personality. I believe that the youth turned to her because she has a natural leadership quality. The young person that approaches her usually says that she's fun to be around; that's normal for my sister," Denis describes.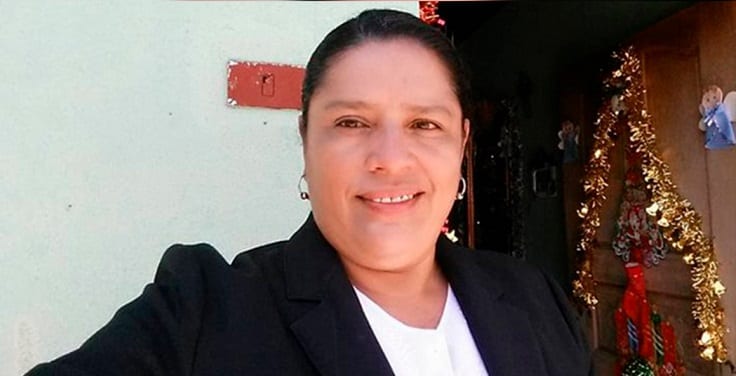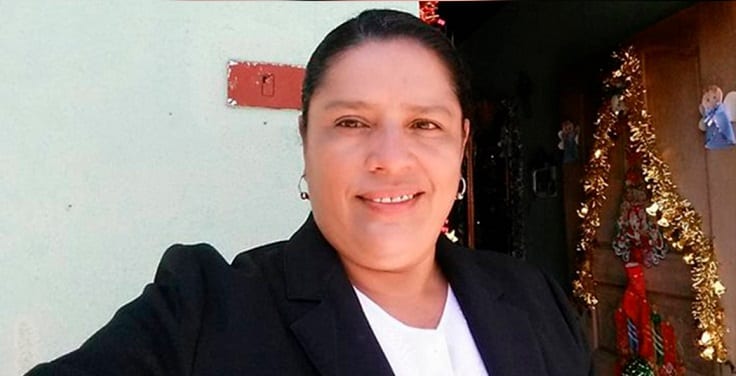 Her humanitarian labor didn't begin in April, but long before. Munoz would offer her singing services free of charge when there was a mass for the dead among families who had limited resources. She would arrive at the church, take out her instruments and arrange her own sound system on the altar.
Today only her voice is left, since on July 15, when the government's paramilitaries entered Niquinohomo following the "Clean-up Operation", they invaded the home of the Munoz sisters and destroyed everything in their wake, including the musical instruments that Olesia had bought over half a lifetime: a violin, a flute, a piano, a guitar and the speakers that she used at Sunday mass. That day, Olesia herself hid in a storage room of the house. Eight days later, she was captured in Carazo together with three of her siblings.
"They were instruments that are difficult to obtain, and she was the only one in town to have them. When they'd seek her out to sing, she would take her own orchestra. She wouldn't charge the poor, because she'd say that God would bless her more," added her niece, Rosemary Munoz.
Mom to the self-organized protestors in Niquinohomo
Like Olesia Munoz, her sister Tania was well-known in Niquinohomo for her humanitarian service to the self-organized protestors from her city. Neither sister headed up any of the roadblocks, as the prosecution has alleged.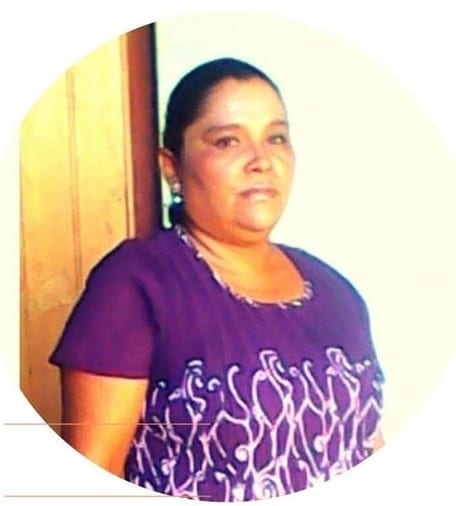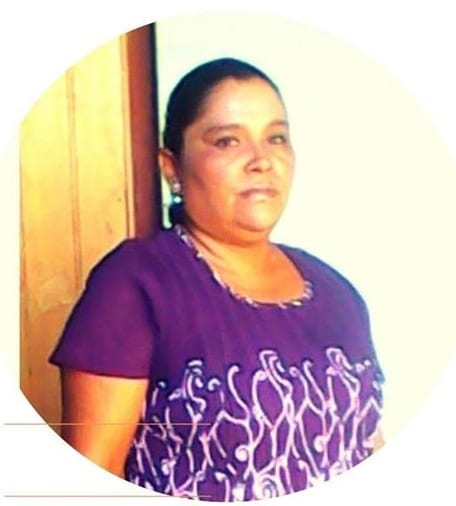 When the townspeople began to put up barricades, Tania would come by to leave food for the young people; she'd also tell them that their struggle was just.
"She was very expressive and would defend them verbally when the Ortega supporters arrived to accost them. When there were infiltrators, she'd identify them and call them out to their faces," recalls Rosemary Munoz.
According to the Munoz family, that leadership was what made the "Ortega allies in town" uncomfortable, and was also the reason that the paramilitary and the National Police "had their names on a blacklist".
Tania Munoz was a vendor. At her stall, located in the Granada Marketplace, she sold pastries and bread. When she was captured by the National Police, her business was confiscated. Now, together with Olesia, she's waiting for their sentences to be dictated on December 11th. Her family members are wishing for a Christmas without political prisoners, and with Olesia singing Christmas carols.
"Sacred cows"
On July 15, the regime's "Operation Clean-up" reached Niquinohomo. The objective of this operation was to dismantle the majority of the roadblocks located around Masaya, in time for the commemoration of July 19, the anniversary of the Sandinista Revolution.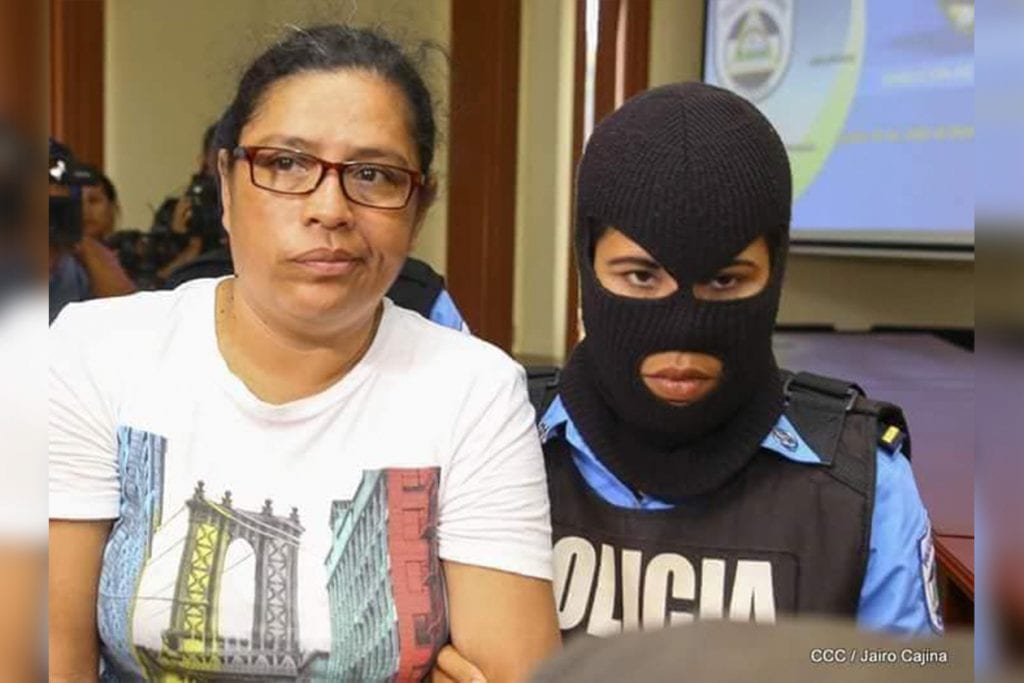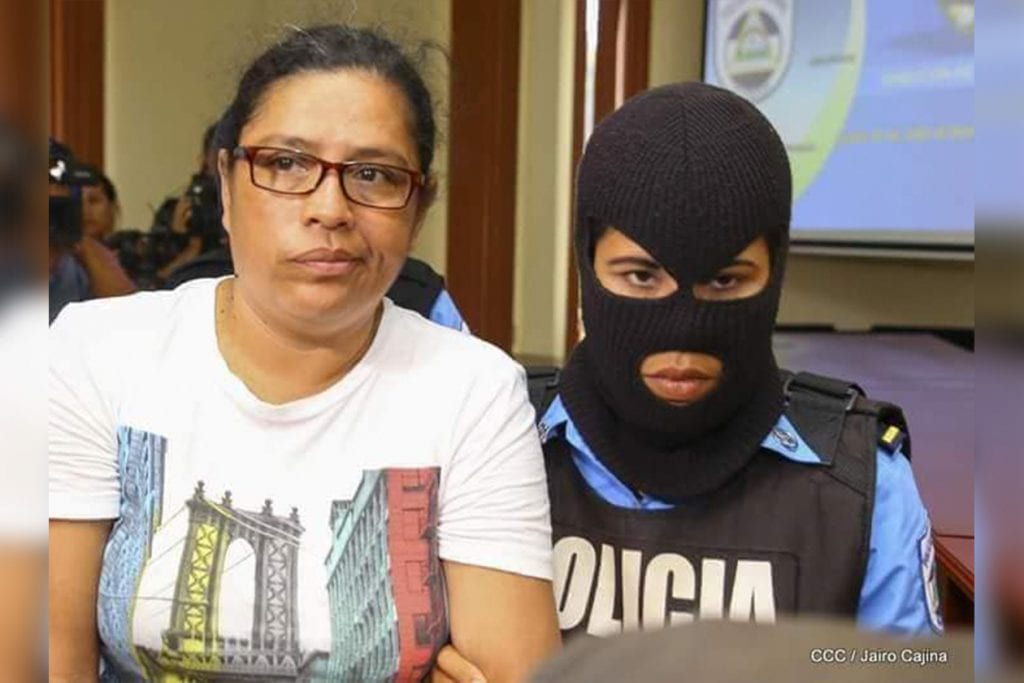 Tania, Denis and Carmen took refuge in a house in Carazo, while Olesia decided to remain in town. That day, she spent over twelve hours hidden in the storage room of their house. The paramilitaries came looking for her, say her family members, and the Police issued an order to arrest both the sisters, since they were the "sacred cows" of Masaya. The armed men entered the home and destroyed everything, including the musical instruments that Olesia had acquired through her own efforts.
Eight days later, Tania, Olesia and Denis were captured in Carazo, in a safe house where the family took shelter. They were later transferred to the Masaya police delegation, where they remained for hours.
"The police chiefs announced: "We got the Masaya's" and began making telephone calls. There were pictures of my sister Olesia posted on all the streetlights, since they'd been looking for her since July 15," Denis comments. He was freed a few hours later, but his sisters were taken to the feared El Chipote jail – where they remained for more than fifteen days without being presented to the courts. They were eventually assigned preventive imprisonment and were transferred to the La Esperanza women's prison, where they remain today.
"There was a plan to kill them"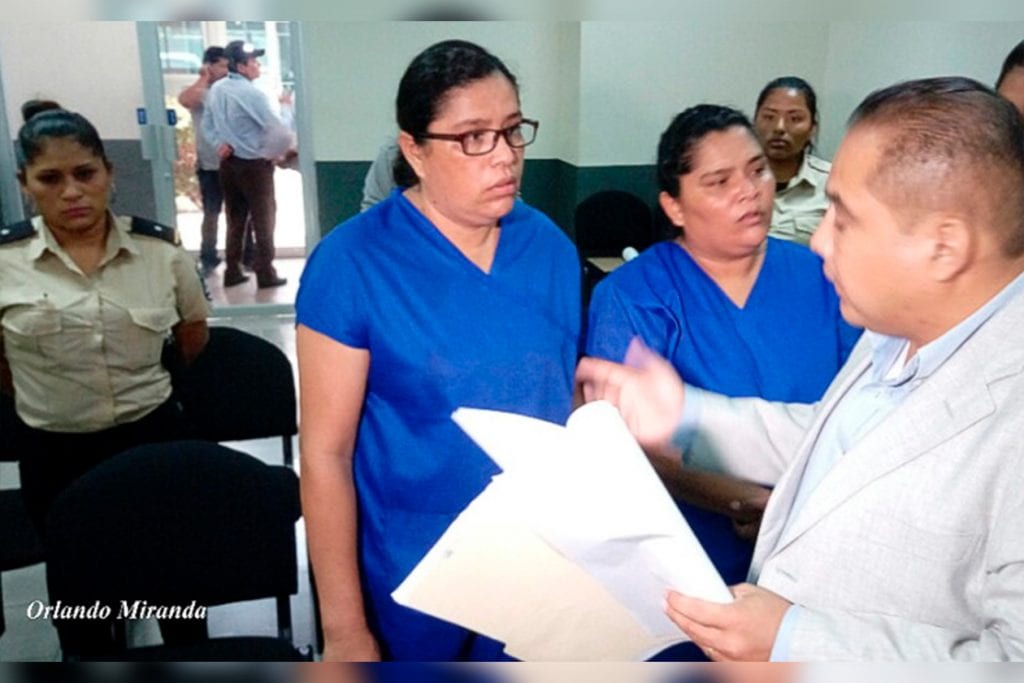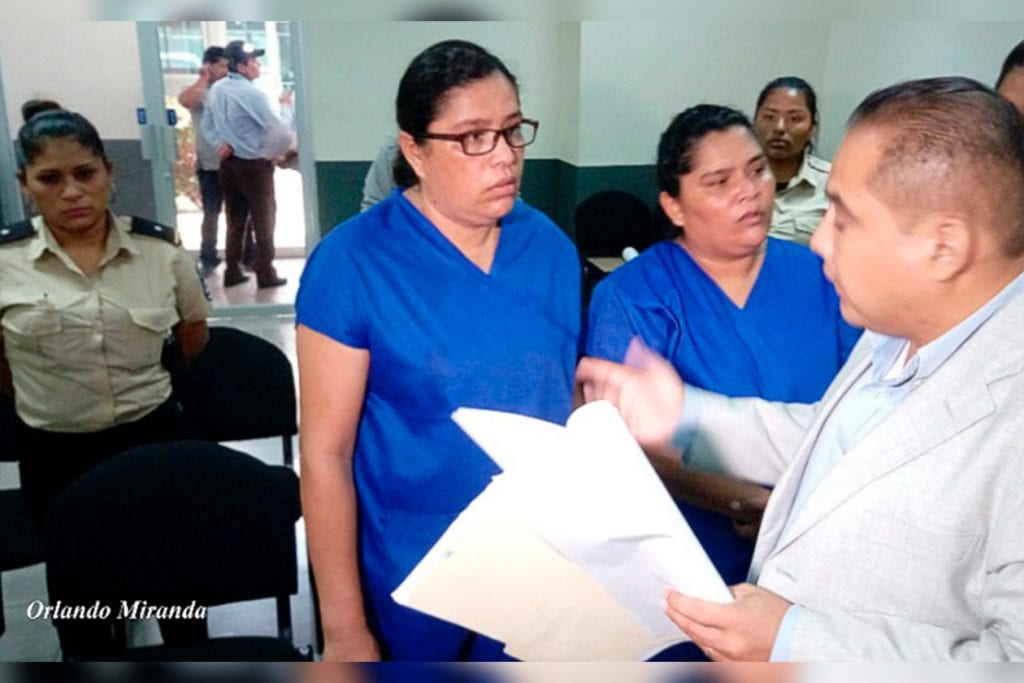 Tania and Olesia were beaten in La Esperanza, together with another 13 female political prisoners, on October 26. News of this caused a national wave of indignation. A delegation from the Special Follow-up Mechanism for Nicaragua (Meseni), a group formed by the Inter-American Commission for Human Rights (IACHR), arrived at the prison to check on the physical health of the prisoners, but they were refused admission.
The family members of the political prisoners complained that more than forty men dressed in black entered the jail cell where the women were being held.
"My two sisters told us that they were people specialized in fights. Upon seeing that the women in the cell defended themselves, they brought more women and men into the cell as reinforcements," Carmen Munoz denounced.
In the face of this attack and other denunciations of "a plan to kill them" because of the leadership they have, even within the jail, the IACHR awarded them precautionary measures. However, the sisters still don't feel safe.
"What I observe is that they're being treated worse than criminals. They haven't done anything, they're there because they raised their voices, because they want their grandchildren and their daughters to have a country free of repression. If they're going to get out of there, it won't be until Nicaragua is freed, because they're afraid that they'll be killed. There in Niquinohomo we have some people who've wished to see them dead," concluded Rosemary.
For our readers who understand Spanish: