It's a Long and Winding Road for Cuba's Private Sector
The country needs institutionality that encourages, supports and creates conditions to promote all forms of property.
By Ileana Diaz Fernandez (IPS-Cuba)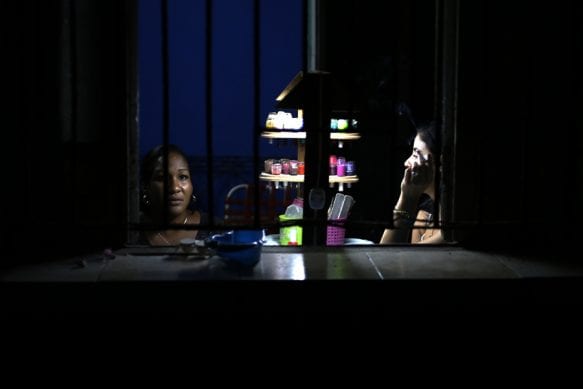 HAVANA TIMES – Legal regulations that came into effect on December 7, 2018, have put the brakes on Cuba's private sector instead of contributing to its progress, warns a study by University of Havana's Entrepreneurship and Innovation Network, made up of professors from different departments and centers within this institution, as well as some external organizations.
The network analyzed these regulations from a legal viewpoint, in the light of different arguments that lay the foundations for accepting this kind of private enterprise and the Conceptualization of Cuba's Socio-Economic model and the Cuban Constitution, which legalize private property.
Its study concludes that regulations approved by the Council of Ministers were written in reverse: excessive documents (29) and processes that represent obstacles in the application process for licenses, cracking down on violations, excessive inspections, the definition of twenty-two oversight agencies for the private sector (with specific departments to deal with them), the new requirement of a bank account with two months worth of taxes as credit in this account, needing to pay payroll taxes from the very first employee, etc.
So where is the government's streamlining for all of this? Rationalization ended. However, payroll taxes in the private sector were always counter-productive to encourage people to take on workers in the public sector.
When will we separate and State and business? Now, every leading agency has to have a department to deal with the private sector. Are these not business functions even though they aren't recognized as such or is it just control to have control?
What lessons can we learn from international practice? In Latin America, there is normally an organization which regulates, encourages, promotes and supports small and medium-sized enterprises, beyond the different government bodies who dictate comprehensive public policies for every kind of business.
How can we expect to convert private ventures into small and medium-sized enterprises with these kinds of measures? We can't see any real intention.
We cheered when two days before legal regulations were enacted in December, three of the least accepted measures were scrapped and then later in February, new actions were announced (although the legal regulations haven't come into effect yet). How great! But, this just goes to prove that they don't know what they want to do with the private sector, in spite of what the two most important documents abovementioned in the country stipulate. Now, there is talk about making private sector work more flexible, this will mean new legal regulations.
Cuba's economic conditions aren't the best right now, the private sector has shown growth. In December 2018, there were 580,828 people, over 60% of whom were technically unemployed, and together they equaled a third of employees at state-run businesses.
Within this group, the most lucrative brought in 9.3% of the GDP in revenue in 2016 and 12% in 2017 (Monreal, August 2018). The government admits that expanding the private sector, especially self-employment, has resulted in an increase in tax revenue from 1-8% between 2013 and 2018; the private sector contributed 11% of budget revenues in 2017.
Will such a dynamic sector like this one be of interest to the current US government and the Cuban-Americans in power? Measures imposed by the US indicate that they have no interest in it growing, as it contributes towards the country they want to sink.
As a result, logic indicates that all Cubans need to work together, under any form of property, demanding that the economy be decentralized so that state-led businesses can run themselves and are freely connected among the different forms of property which would lead to society's efficiency and satisfaction. The economy is a whole, a system, it can't carry on being managed in a fragmented and sectorial way.
The history of Cuba's private sector
In 1976, self-employment was approved by law as part of the Economic Management and Planning System. According to the 1981 census, it represented 1.6% of the active population and in 1985, there were 39,000. However, the "correction process" brought it to a standstill.
Then, in the '90s, the post-Soviet crisis made this kind of employment flourish again and in 1995, the private sector grew to up to 138,000, reaching its peak in 1999 with 157,000 self-employed. Then, what happened? A slow but steady reduction process, dropping by 2007 to a similar level to that of 1995.
In 2010, self-employment picked up again, experiencing over 70% growth in 2011. It hasn't stopped growing in the past nine years. However, it only grew by 2% in 2018, falling once again. A series of legal regulations representing control, control and more controls came when we were expecting more incentives.
In the analysis of every one of the stages it has undergone, we can see similarities and differences, but the most important has been the poor role that this kind of work has always been given in the economy. This has only included low value-added activities, working out of homes (or by renting spaces out from the State), discretion on behalf of the People's Party when deciding different points (granting and revoking licenses, fines, deciding tax rates and even prices), zero or poor financing mechanisms, taxes without grounds (such as the payroll tax), etc.
If it has been repeated on many occasions that this kind of work is complimentary to the public sector, that doesn't mean to say that it is marginal. It just means that we need to estabilish institutionality that encourages, supports and creates conditions to promote a productive framework without asymmetries between any kind of property.
It has been a long path and it is still winding, as those in power don't seem to understand that they need to add and multiply agents of growth to reach national forecasts.