Jazz Plaza 2010: A Mystery that Pleased
Text and Photos by Irina Echarry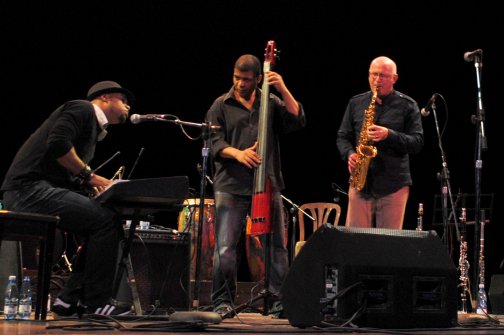 HAVANA TIMES, Dec. 23 — Beginning this past Thursday and extending all weekend, jazz and cold air whipped through the country's capital.  National and foreign artists reminded us that the music breaks through all types of borders – even those of publicity.
No one can fathom the mystery, but this year the prestigious Jazz Plaza festival didn't receive the promotion that it's had in the past.  If in previous years we've regretted the lack publicity for the festival's workshops, this year that was the case for almost all the activities.
Our press reported little on the guests who would be appearing or about anything that occurred following the festival's opening, all of which compelled saxophonist Bobby Carcasses to jokingly refer to an almost clandestine celebration.
On Saturday night, horrific audio problems continued to plague the Mella Theater, which nevertheless welcomed Carcasses, who performed alongside US flautist Andrea Brachfeld.
In paying homage to Chano Pozol (playing "Un blues para Chano"), invited on stage were guest artists Pancho Terry and Luisito, the son of Luis Abreu (one of the Papines's former members, now deceased).  The Santa Amalia jazz dancers were also asked to perform.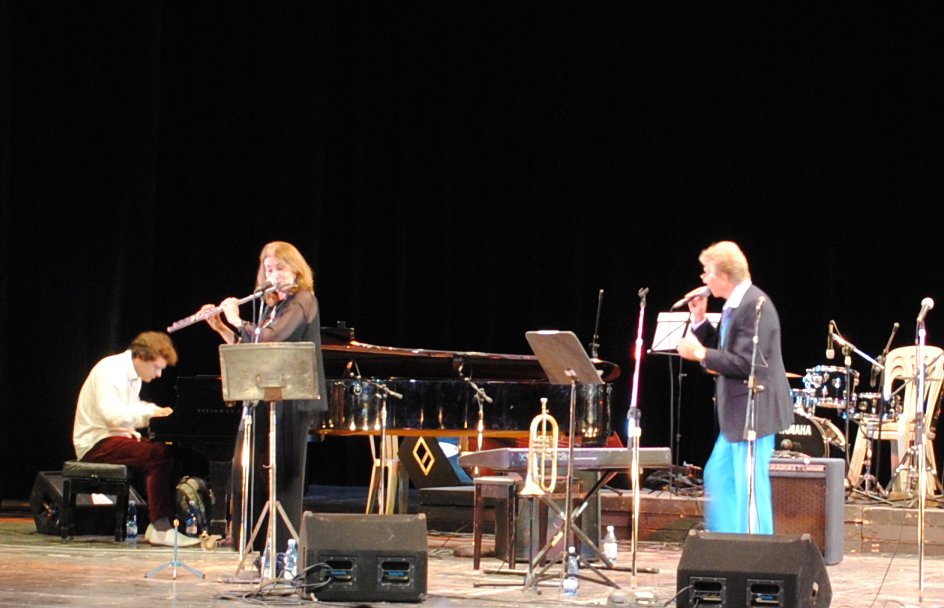 During the second half of the program Roberto Fonseca had to lend his microphone to the show's MC. The acclaimed pianist of Temperamento dedicated his numbers to people from other countries, though he reserved the last tune for the members of the audience and the entire Cuban people.
It was a pleasant night in which both artists offered their talent with professionalism, though it would have been nice to have heard someone giving a novel touch to their playing, since all of them played standards that are almost too well known by the public.
The theoretical event (the Sixth International Jazz Plaza Colloquy), concluded the three days with top level presentations dedicated to percussion from Jose Luis "Changuito" Quintana, Enrique Pla, Yaroldys Abreu or Oliver Valdes.
Another important moment was the talk by Arturo O'Farrill on his father, Chico O'Farrill, another great in the universe of jazz.
Despite the lack of publicity, people were grateful for the music.  In Cuba the public feels a love for jazz; they follow it and enjoy it.  They only have to find out who the musicians are and they will turn out to listen to them.

Click on the tumbnails below to view all the photos in this gallery