Local Ecotourism in Holguin, Cuba
By REYNALDO AGUILERA and ADRIAN M. SANCHEZ (El Toque)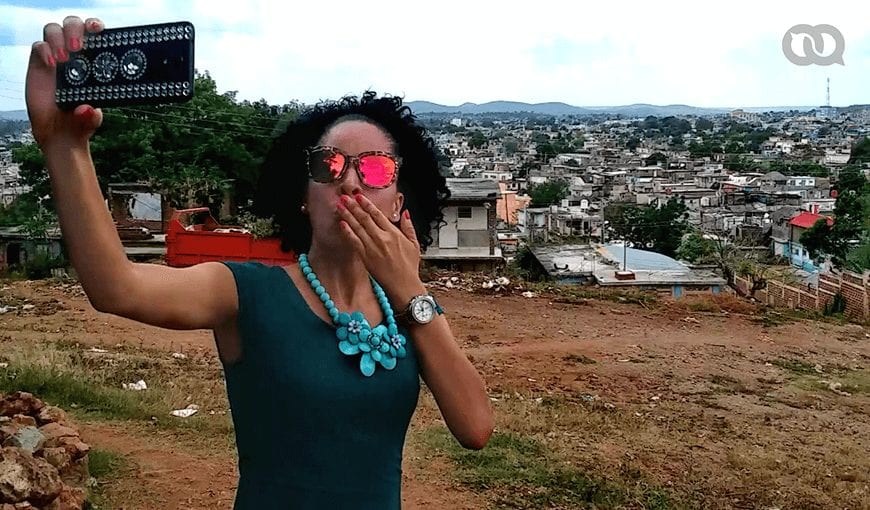 HAVANA TIMES – On the outskirts of Holguin, Yaima Ramirez dreams about her ecotourism agency "Cuba Hola" being so successful that it can offer other women like her a job. She describes herself as an entrepreneur, feminist and Christian.
Ever since the very beginning, she set out on providing a service that was different "to the sometimes caricature-like" offers that national tourism provides. "It isn't only about clients coming for mulatta women, rum and cigars," she says.
She explains that she has always had been interested in showing Cuban homes, families and neighborhoods, which are the real Cuba in her opinion: "the poorest areas, small towns like Mayari, Moa, Baracoa."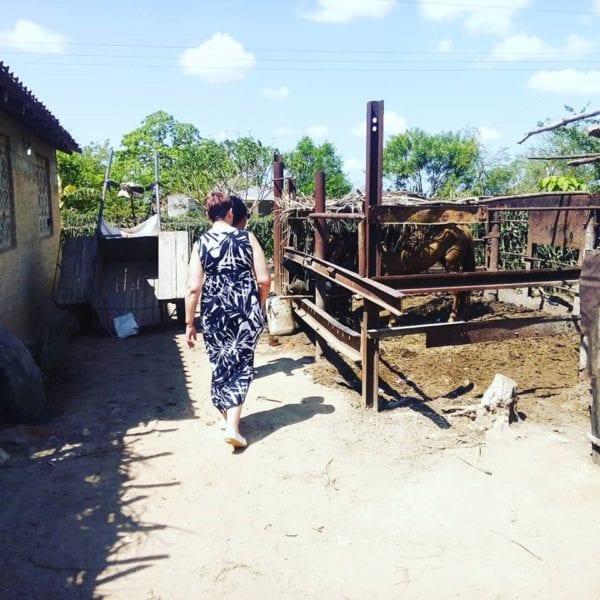 This 32-year-old woman from Holguin is a kind of showrunner, the lone wolf of local tourism. With some family support, she takes care of the business' marketing, bookings and tours. When it comes to designing itineraries, she focuses on the concept of ecotourism. Do your clients leave happy? "Very," she replies. "In fact, they come back."
"Being close to nature has always been a part of me. I come from a mining city where there isn't always environmental awareness. That's why I wanted this focus, plus it's a business opportunity for the rural population," she says.
She tells us about one time she was returning from a trip with some clients from Philadelphia and the bus they were traveling on broke down. "I was debating whether to pay for a taxi or not, but I got off the bus, gave them their suitcases and we walked to the airport. When we got there, I thought I was going to lose them as clients, that they weren't ever going to recommend me again. Then, they said: "Yaima, you've given us what we were really after: the real Cuba."
According to her, the main problem she faces is the incongruency between the self-employment licenses she has to work and the work she actually does. She has a passenger management license; however, she can't work at hotels or airports because she would be stealing clients from the State. "So, where am I supposed to work?" she asks.
There still isn't a license for independent tour operators, Norberto Guerrero, an official at the Ministry of Labor and Social Security, explains. There are state-run travel agencies that do this, who answer to the Ministry of Tourism or the military-owned company Gaviota. There is a legal void in this regard and entrepreneurs have to find alternatives.
They find ways "to get ahead", Yailin Ramirez says, Yaima's sister and assistant. "The key has to been to shake off stereotypical concepts and when many of us were calling her "crazy" for spending so much money on connecting up to the Internet, she didn't listen to us."
Even with these problems, people who set out on being successful in this market are because most state offers aren't that attractive. According to Elvira, an employee at Infotur (National Office of Tourist Information), there isn't enough human capital to answer the demand of tourists who come to Cuba. The little professional training guides receive mean that normally these are "shopwindow tours".
Before launching her own private agency, Yaima tried to go down the State's tourism route many a time. They always told her: "don't apply". In order to be a tour operator, you need to have a degree in English or Tourism. However, she learned everything she knows about this world on her own.
Yet, she tells us, "if you have a friend who 'pushes you forward', you don't need to be qualified." On the other hand, you just need to fall into a neighbor's bad books and for them to say that you interact too much with foreigners (which is your job), for them to not employ you too.
"I was told 'no' so many times, that I took it as a sign. I could do it on my own, I told myself. And, I believe I've been successful," she smiles although she is afraid her license will be taken away.
Using the Internet to get clients has been one of the alternatives she has found in order to get her business up off the ground and to give it some visibility. "When the domain correosdecuba.cu came, there were never-ending lines. I wrote blindly, without any guarantees.
Friends who recommended me were former employees at Sherritt, the Canadian mining company in Moa, where I used to work. I went six months without hearing anything back. But, I never threw in the towel," she admits.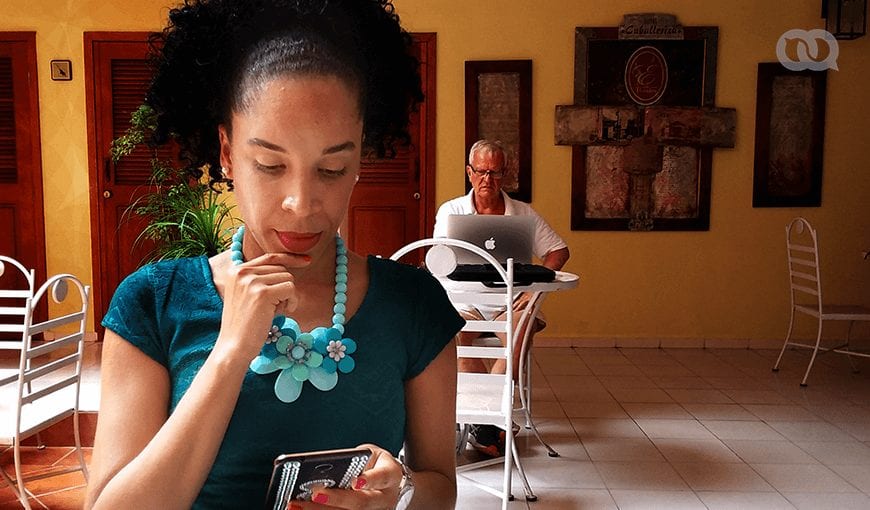 She discovered the potential of social media at the same time, but when the whole world spoke badly about Facebook in 2004, you could only connect to the Internet in Cuba at state-run companies, or if you were a journalist or university student; all of which were out of Yaima's reach. It wasn't until four years ago that she contemplated it as an option for her business.
Ramirez spends almost four hours per day updating her profiles, promoting her services and interacting with regular clients. "Most of them come from the US and Canada: they want to help private initiatives, they are surprised by our avatars. They tell me: "I prefer to help a Cuban business owner than the government's hotels."
In Holguin, tourist seasons are very marked, she explains: "From November to early April, there are a lot more tourists than in the rest of the year. That's why, I keep active on social media in the low season. I use a company account on Instagram; but I have a personal one on Facebook, which allows me to communicate more directly and to post promotional videos in the form of diaries that I film myself."
She is exploring every possible way she has to reach clients, the rest is just ensuring she does her job really well and that the experience is unforgettable. She tilts her head and adds: "tourists come as tourists, but they always leave my friend. Then, every time they come back, they aren't clients anymore, they are family. That's just the way it is with me," she concludes content.