Monte Street, a Vital Part of Havana
Photo feature by Irina Echarry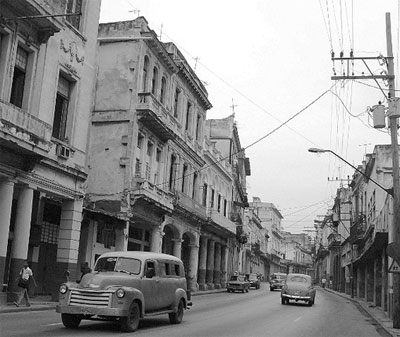 HAVANA TIMES — When the City of Havana formally named it "Maximo Gomez Street" in 1902, few people imagined that the name wouldn't catch on among the villagers and townspeople. They continued calling it "Monte Street."
It's an important thoroughfare that connects several municipalities (Centro Havana, Cerro, Old Habana and Plaza de la Revolution), making Monte Street a kind of shop window displaying Havana's lowest income population.
It's full of businesses, but most are small timbiriches (stands set up in doorways on the sidewalk) that surely only help their owners take the edge off of these critical economic times, since it's difficult to generate very much money to really improve one's quality of life.
On every block there are several people selling plastic shopping bags, trinkets, scouring pads and others products of daily survival.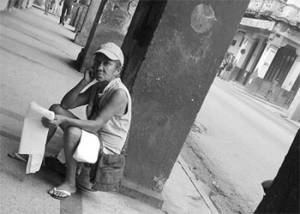 Old folks linger around on corners hoping to pass the day or trying to earn their daily bread.
They say that on the corner of Monte and Angeles the first automobile accident in the country took place, caused by the driver of President Tomas Estrada Palma's car.
Walking down from Sortija Street to "La Esquina de Tejas" creates a lot of stress, especially because of the pollution. The smoke from the old cars and the noise are overwhelming.
In any case, it's a rewarding experience to walk down Monte St. since it's a vital part of our city, one of the best streets in the sense of being indicative of how a large number of us live.

Click on the thumbnails below to view all the photos in this gallery. On your PC or laptop, you can use the directional arrows on the keyboard to move within the gallery. On cell phones use the keys on the screen.