My Friend Cuty and a Harsh Memory
By Jorge Dalton*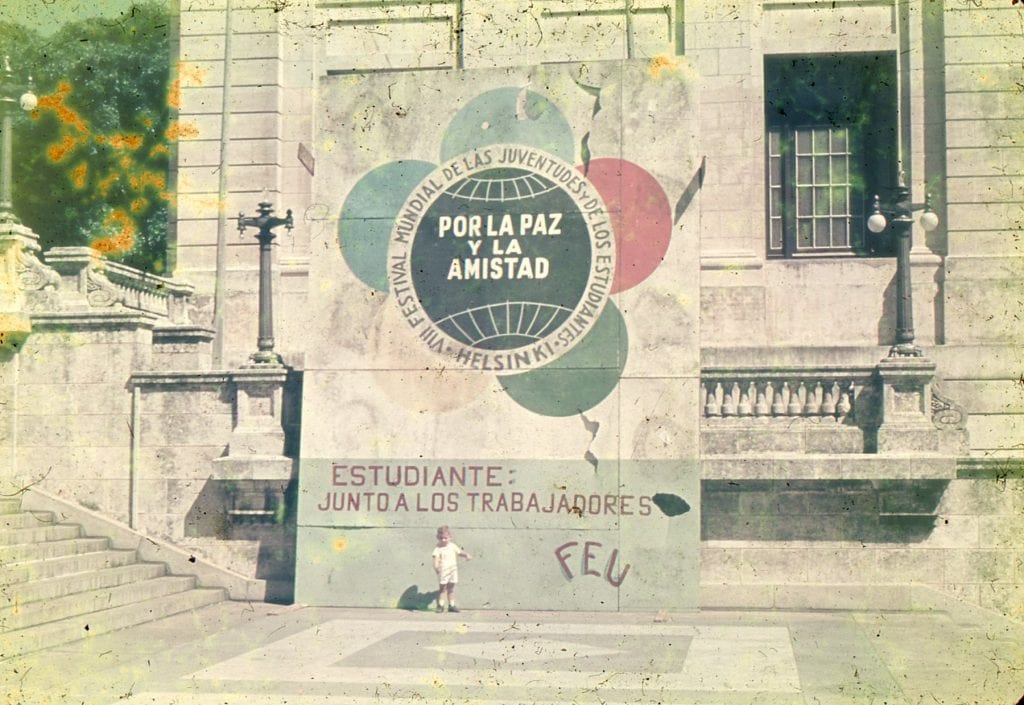 HAVANA TIMES — A friend in Cuba gave me some slides from when he was a child. He told me: "have a look and see what you can do because they are in a very bad state." I managed to digitalize them and save them as all of these bits of nostalgia are of great value to me.
The photos are from the beginning of the Cuban Revolution, when my friend Gustavo Rafazzone (Cuty) was a small prince and he had barely grabbed a hold of life yet. It must have been 1962 because there is a photo where Cuty appears on Havana University's steps where you can see a huge poster in the back promoting the World Festival of Youth and Students in Helsinki, Finland and that was held in 1962.
Cuty appears in several photos at the "Guama" park which used to stand on 23rd street between L and J streets, when Coppelia still hadn't been built. The movie theater (Today the Yara) was still called RADIOCENTRO with its CINERAMA 70. A huge screen divided into three in order to project 70mm movies from the Warner Bros company in 3D. Something that was later taken down between 1967 and 1968 because I was a child and remember seeing them change that screen.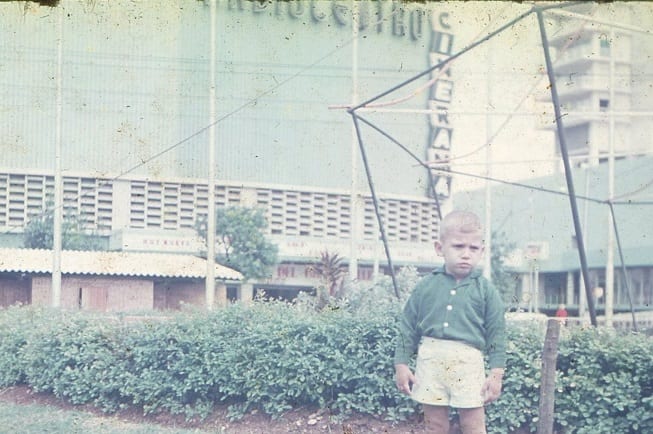 The movie theater continued to be called RADIOCENTRO until the '70s, when the name was changed for a more unattractive name. At "Guama" park, there were fountains, playground equipment, swimming pool, cafes etc., but it didn't last very long.
Years beforehand, the plan had been to build a skyscraper there as part of the Modern Havana that was being developed in the Vedado neighborhood, but when the Revolution triumphed, this project was suspended.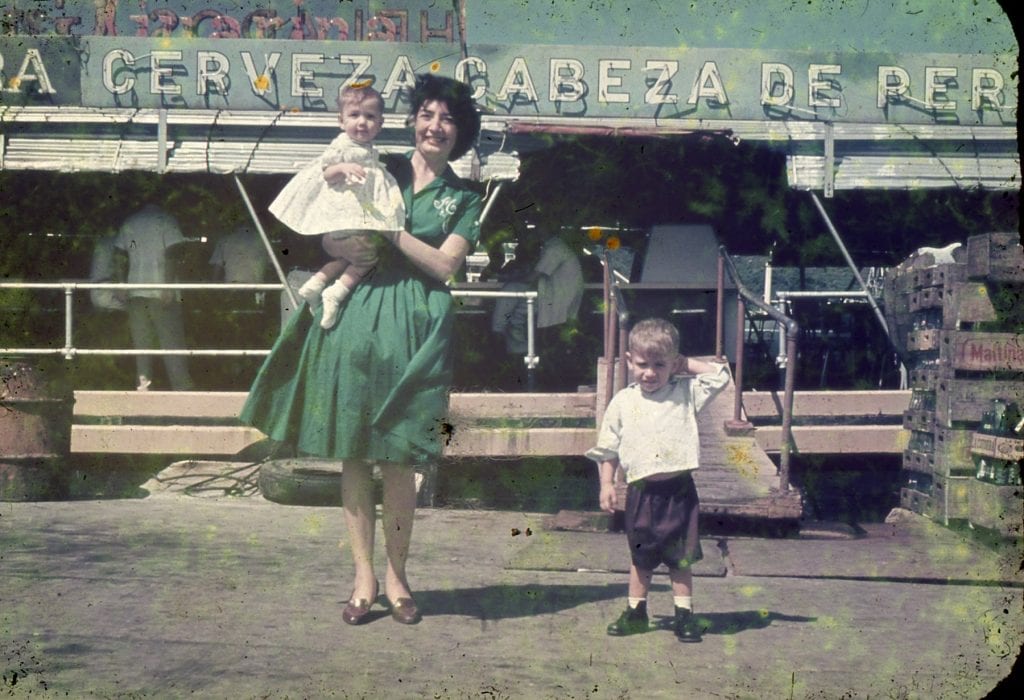 The Reina Mercedes Public Hospital had stood on that piece of land since 1886, but it was demolished during Batista's time in government in August 1958 and the land was sold to the construction company who was going to build this huge building. That part of Vedado was considered to be the most expensive area in Havana in 1958. The thing is that very few people remember this "Guama" park and there are very few photos. It disappeared and was converted into a Cabaret because the Revolution that triumphed in 1959 also had a certain air of cabaret to them, in spite of their social programs, and that's why they inaugurated the REVOLUTIONARY NOCTURNAL CABARET there which to be honest wasn't successful at all and was a gloomy place in 1966.
It turns out that one day, Comandante Fidel Castro was leaving a meeting at the Habana Libre Hotel, he stopped on that same corner of L and 23rd streets, staring at where this failed Cabaret was set and ordered someone to call over the architect Mario Girona and he told him at that time of night: "I want you to design the biggest ice cream parlor in the world for me." Girona said: "Comandante, but I don't have any references for that." And the Comandante looked at him half-hunched over for a few seconds without saying a single word and that's how Coppelia was born in 1966, where Mario Girona did all of the sketches and designs in less than a week and Coppelia was built in record time, backed by another group of renowned architects.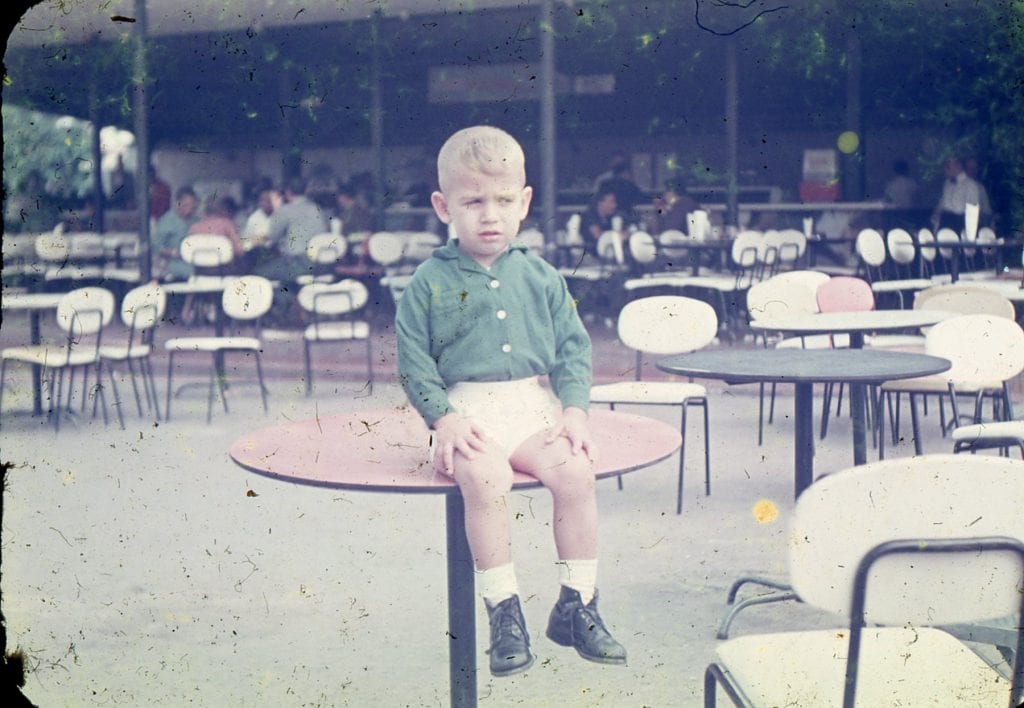 The Coppelia ice cream parlor opened up its doors as a place for families to come together with 26 flavors of high-quality ice cream, something spectacular and in good taste, which had a splendor that, back in our time, didn't seem like it would ever end, thereby becoming one of the most famous meeting spots in the New Cuba. However, today, Coppelia is something that doesn't make sense anymore, the ice cream is even of a disastrous quality and it pains me to say that it has become a sad, dirty and decadent place.
Here, there is another photo where Cuty's mother appears, very beautiful and wearing an elegant dress bought from the "El Encanto" store. The Revolution had also set out on being elegant. She is posing in front of the Cine Payret where they were showing "Hiroshima mon amour" by French director Alain Resnais, which was the global movie event of that time.
Another roll of film that had retained more colors, was taken at Havana's port and Cuty appears with his mother and sister, getting off a yacht which used to travel along Havana's coast for an affordable price. As you can see, the marks of Republican Cuba were still fresh, a Cuba which refused to die, there we can see boxes of Maltina and the neon ad of Cabeza de Perro beer. A fleeting era in which both Cubas existed side by side.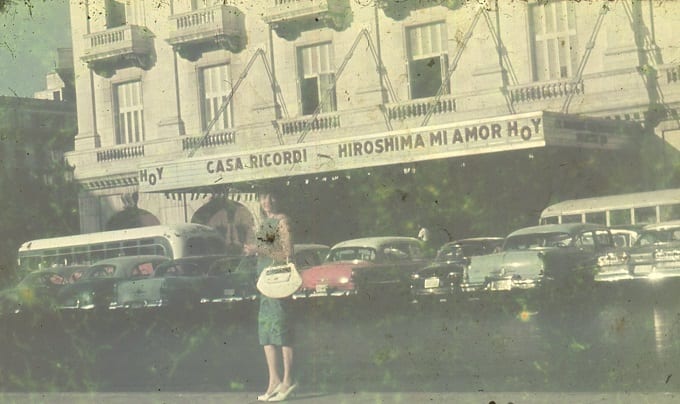 As I said in the beginning, nostalgia is very valuable to me but it also ends up being severe because you end up seeing all of the virtues of the past in an image, and it's impossible to reach the conclusion that it was just Republican Cuba that remained in the past, that the Cuba of our grandparents was the only thing that was lost forever.
However, I think that what was once known as the "New Cuba", the "Revolutionary Cuba", was also left behind. Its colors have been stripped all too quickly, an image and an era that has been fading, languishing in the same way it seems, and there isn't a force on this Earth or in the skies that can bring it back to life.
Pictures courtesy of Gustavo Ragazzone (Cuty)
*Salvadoran/Cuban filmmaker