My Second Cuban Experience
by Aaron Etches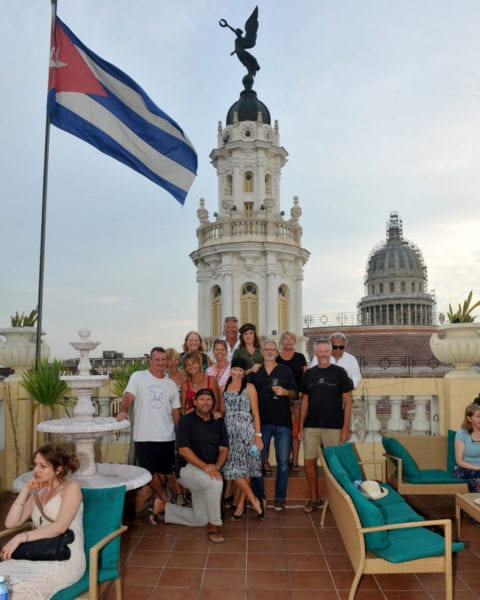 HAVANA TIMES — My first trip to Cuba was two years ago in September 2014. Two friends and I bought a boat in Key West and brought her down to Central America. We stopped for two days in Havana and it was the highlight of our trip. It left me wanting more! Much more.
Not really needing an excuse to return when I heard the Rolling Stones were doing a free concert for the people of Cuba I couldn't pass it up. Never seen the Stones, wanting and yearning to return, and for what seems like an obvious serendipitous reason, a direct flight from my little island to Cuba is now available on a Honduran airline called Easy Sky every Wednesday!
What started out as a Facebook post in jest about flying to Cuba to see the Rolling Stones quickly turned into a motley group of 14 Roatan residents consisting of 2 Hondurans, 7 US citizens, 2 Canadians, 2 Dutch and one Englishman. A great group that surprising got along very well.
Tickets bought and after securing our rooms through Cubabookingroom.com we were all set.
My wife and I stayed at a clean and inexpensive little "casa particular" in Old Havana, Gatos Malan. Basic, but centrally located and within walking distance to all the top attractions in Old Havana. And we walked! A lot. Museums and cafes by day, bars and restaurants at night. Could have used the peddle cabs more, but every time we asked for a recommended bar or cafe the answer from the friendly Havana residents was always 'Dos Bloques…". It never was, but we didn't mind.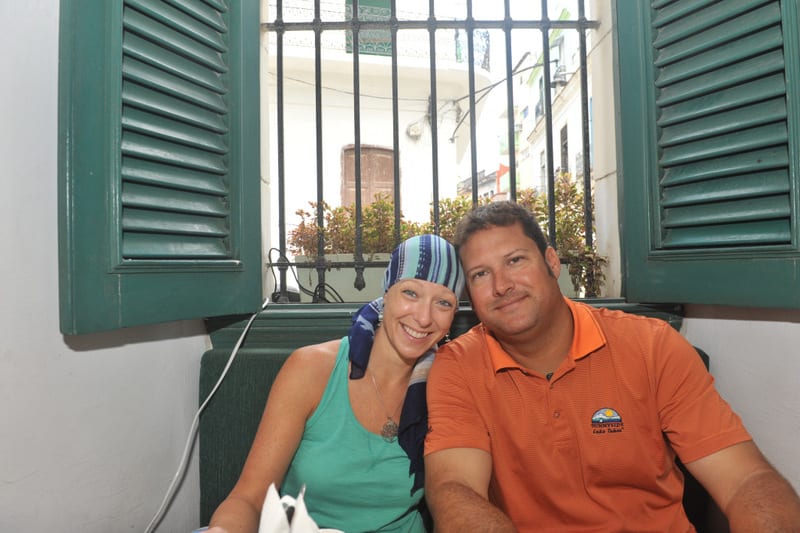 Our favorite cafe for breakfast was 5 Esquinas. Breakfast consisted of coffee, fresh juices, fresh fruits, eggs and meats all for less than $5CUC! Ate there quite a bit. Also had their pizza a few times and it was very good.
Our favorite restaurant was called El Carbon on Chacon St.. My wife had the dolphin fish and I had the suckling pig. We had a group dinner here on out last night and they handled our motley crew with ease.
Contrary to what we heard, the food in Cuba was great. Out of seven days we only had three bad meals. Prices had gone up since my last visit, but still reasonable. For libation we followed Hemingway's advice, "My mojito in the Bodeguita del Medio and my daiquiri in the Floridita", but after explored elsewhere.  Music was everywhere. Good music, acoustic music! Best we found was at a bar called Lluvia de Oro. Always had a good crowd and lively entertainment. Not as nice as the others, but the drinks were priced accordingly. Mojitos always made the night, but the morning tax on our heads was heavy.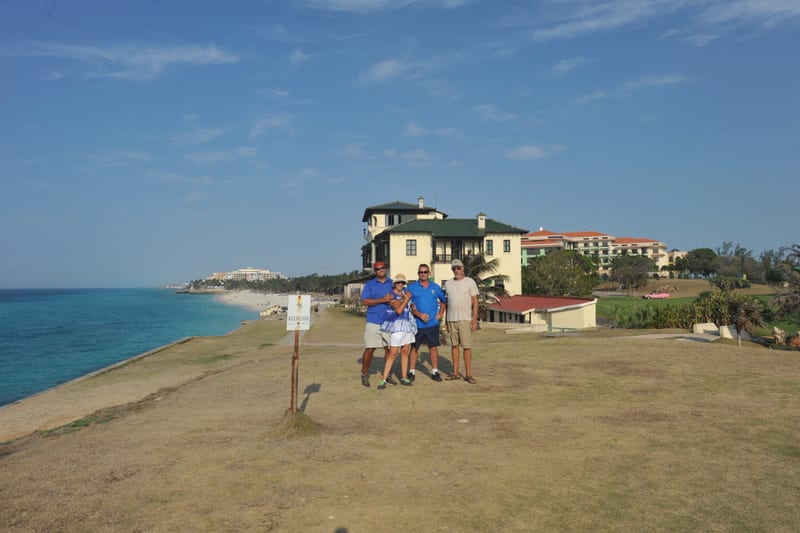 Wanting to get out of the city a few of us decided to hire a taxi and hit Varadero. Literally hit it since we decided to play golf. The course was in great shape and the scenery incredible. Xanadu and the surrounding buildings were in immaculate condition. This was our most expensive day of the trip, but we had to do it.
The course seemed relatively easy to us "25 handycappers" until hole 16. We should have known something was amiss when the club Pro drove by us at hole 11 and told us to "Say hello to the water..HAHAHAHA". Scores after this hole were about 101-110 for the day. We left lots of balls left for the locals to swim out. Our beer cart lady Maria always had cold Cristal and a warm smile for us. Extremely proud of her son who is the local champion and a scratch golfer so be prepared to listen.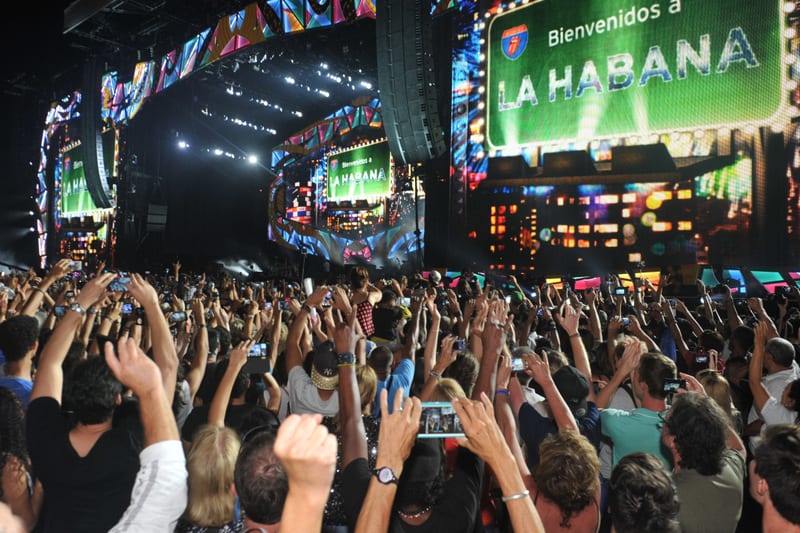 The Rolling Stones concert has been written about enough already, so I won't go into great detail about it. We arrived early at 3pm and settled in until the 8:45pm start. Now Friday the 25th will go down as one of the best days of our lives, but one thing we were disappointed in was the "Free Concert" turned into a scalper's dream with a special section for those with "Invitaciones".
Although these invitations were given out free to students and factory workers, they had no trouble embracing capitalism and selling them to foreigners. From talking to everyone prices for the invitations varied from $3 CUC to $30 CUC. Nothing exorbitant, but turned the venue into a two class tiered show. Our group "reluctantly" paid the piper and enjoyed the show having come all the way from Roatan, Honduras.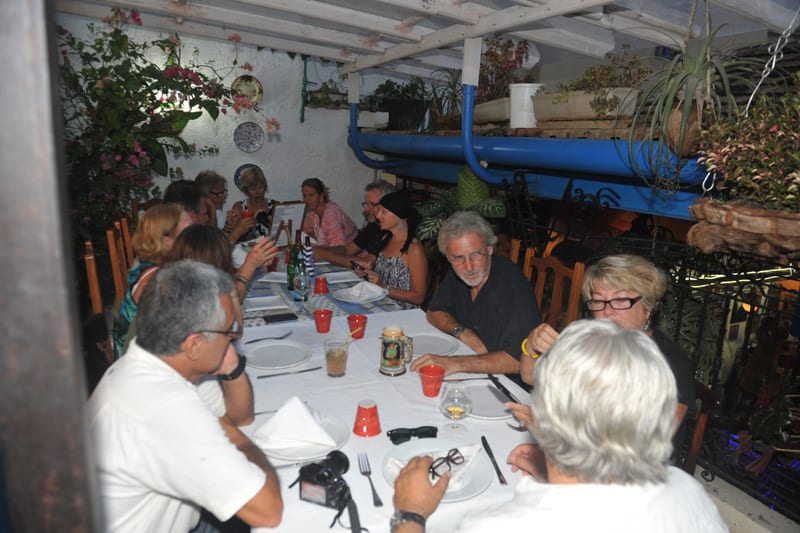 Overall a spectacular experience that will go down as the best concert I have ever been to. Must say that Mick Jagger at 72 years old has found the Fountain of Youth somewhere and is hiding it from the rest of us.
Our flight left Wednesday the 30th. All of us said we'll be back. Havana may be changing fast, but Cuba is an enormous island and we can't wait to explore it. Trinidad, Cienfuegos and Santiago are on our lists. I'm sure more will be added in the coming years!
Aaron Etches
Roatan Honduras.
PS: My wife packed an extra suitcase of old toys that our kids had gotten tired of. While walking around she handed them out to kids. The smiles we received paid for our trip!