Mysterious Murders of Activists Raise Uneasy Questions in Colombia
By Sinikka Tarvainen, dpa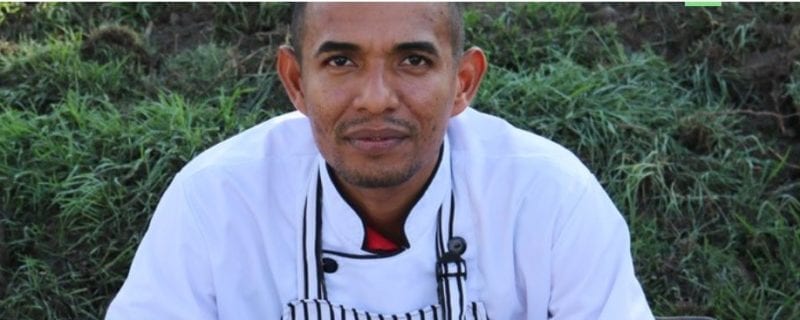 HAVANA TIMES – From a young age, Juan Meneses knew he was made to defend those whose rights were being trampled.
When the human rights activist was just a teenager in the northern Colombian town of Tiquisio, he stood up against paramilitary groups which tried to pressure boys to join them at the gates of his school.
"I received an ultimatum saying I must join the paramilitaries or I will be killed," recalls the 36-year-old, who later also protested against other injustices and has had to move over half a dozen times in fear of his life.
Meneses is a so-called social leader, more than 900 of whose kind have been assassinated since 2009 – and the killings are increasing rapidly.
Critics say President Ivan Duque's government has no real will to stop the bloodshed, which allegedly serves the interests of parts of the political and entrepreneurial class.
When Meneses was living in towns or cities around the country, he participated in launching protests or projects to help poor or displaced people get better roads, water services, housing. He defied politicians and sugar cane growers who appeared to be grabbing peasants' land.
Several fellow activists were killed. There was an attempt to kidnap Meneses' small son. He himself survived a knife attack in Zarzal in the west.
"That which does not kill you, makes you stronger," says the man, his anxiety palpable behind his smile, who has now lived for 10 months in Bosa on the outskirts of Bogota.
Killings of social leaders in Colombia increased by 44 per cent to a total of 155 assassinations last year, according to the NGO Somos Defensores.
This year, the Office of the UN High Commissioner for Human Rights recorded 51 killings from January to April.
The victims include human rights, land rights and anti-corruption activists. Others attacked had advocated substituting coca fields with alternative crops to fight cocaine trafficking.
Still others – many of them indigenous people – opposed mining projects harmful to the environment. Some of the victims were active in leftist politics.
When Duque's predecessor, Juan Manuel Santos, signed a peace deal with the far-left guerrilla group FARC in 2016, hopes were high that a country plagued by armed conflict would finally find peace.
But while the army no longer needs to fight the 7,000 FARC members who were demobilized, the rebels' withdrawal from rural areas left a power vacuum which was soon filled by other armed groups.
These include the smaller rebel group National Liberation Army (ELN) and FARC dissidents; paramilitary groups, the kinds of which were originally created to fight leftist insurgents; and drug traffickers, who cooperate with both guerrillas and paramilitaries.
The increasing presence and power struggles between such groups, which seek control over local people and their land, are seen as having contributed to the deaths of social leaders.
The government has downplayed the assassinations as isolated crimes, or blamed them on guerrillas and drug gangs.
But most of the killers who have been identified belonged to paramilitary groups, said Diego Chavez from the Colombian Commission of Jurists (CCJ).
There is evidence that paramilitary groups have links to landowners, cattle breeders, wood and palm oil entrepreneurs, local and even national-level politicians from Duque's Democratic Centre and other conservative parties, Chavez said.
They do not want to cede their land to some of the 7 million people displaced by Colombia's armed conflict, indigenous people claiming ancestral lands nor give in to environmentalists opposing the extraction of natural resources.
Research by the CCJ does not point to "a national plan" to eliminate social leaders, but some of the killings clearly obey a plan to wipe out certain indigenous people's or peasants' associations, Chavez said.
The occasional cooperation of paramilitaries and criminals with security forces also points to official involvement. In Juan Meneses'
case, the man who stabbed him on the street was accompanied and helped by a police officer who had been assigned to the activist as his bodyguard.
"Armed groups move freely around relatively small towns, where everyone knows who they are, but police are nowhere to be seen," said Diana Sanchez from Somos Defensores.
Duque has vowed there will be no impunity. But investigations of the killings have led to sentencing in less than 10 per cent of cases, Somos Defensores said in a report.
Nearly 60,000 people – many of them social leaders – requested government protection or filed complaints with the National Protection Unit last year alone.
But only about 5,000 leaders currently enjoy protection measures such as bulletproof vests, bodyguards, cell phones given by the authorities or armoured vehicles.
"The situation has overwhelmed the state," but there may also be a certain reluctance to protect the leaders, Chavez said. Meanwhile, Sanchez sees "economic interests … behind the killings."
Meneses still lives in fear after armed men searched his Bosa apartment in January. But he vows not to give up his fight for "a better country."