Nearly a Half Million Cubans Reach USA Since October 2021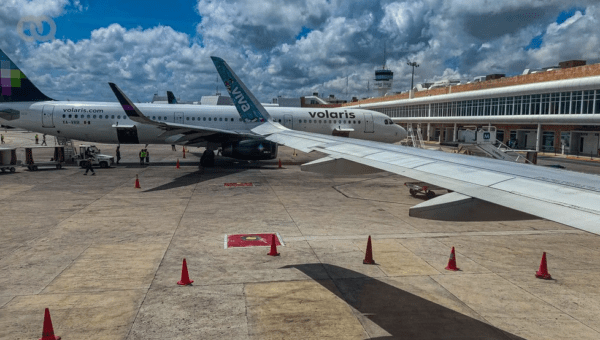 By Loraine Morales Pino (El Toque) 
HAVANA TIMES – A total of 464,197 Cubans have made it to the United States since October 2021, according to statistics from US Customs and Border Protection.
While the highest number was recorded the previous year, numbers had remained the same by the end of September 2023, showing an upward trend in the past two months. This means that the mass influx could be starting up again.
Government data shows that the profile of Cuban migrants reaching the US are mostly single adults, followed by individuals who are members of family units. The highest numbers of both family units as well as minors – accompanied or not – were recorded in 2023 since the 2020 fiscal year.
In the 2023 fiscal year, in addition to persistent migration and a surge in the number of migrant children, the migration crisis in Mexico got worse and there was a significant increase in the number of accidents recorded along the migration route that starts in Nicaragua.
US immigration law vs. child migrants
According to US Border Patrol statistics, 1,778 Cuban children entered the US as migrants, between October 2022 and September 2023, 1,395 of them were unaccompanied.
By law, the Department of Health and Human Services has custody and should provide care for the unaccompanied child. Unaccompanied migrant children are those who don't have legal immigration status in the US, are under 18 years of age, and don't have a parent or legal guardian in that country.
Unaccompanied minors receive special protection under immigration law and the fight against human trafficking in the US. Special measures are also applied to migrant children who have been victims of trafficking or other crimes, as well as those who have been abandoned or neglected by their parents.
Under the 2002 National Security Law, Congress transfered care and custody of these minors to the Office of Refugee Resettlement, an operational division belonging to the US Department of Heath and Human Services, with the purpose of moving away from the adult detention model.
Children are transferred to shelters run by the Office of Refugee Resettlement, considered less restrictive places compared to detention centers, although they still consider the risk of escape and possible threats to their wellbeing and the wellbeing of others. These facilities provide a range of services that include education in classrooms, mental and physical health check-ups, recreational activities, and reunification programs; all designed to facilitate a safe and timely release of children to their family members or sponsors who are capable of looking after them.
Mexico: transit or entrapment country?
The Mexican Commission for Refugee Assistance announced that, by the end of September 2023, a total of 12,777 Cubans had applied for international protection in Mexico. That figure was the third most of the different migrant nationalities so far this year.
A report by Animal Politico points out that Mexico is facing a growing care crisis for refugees.
In the first eight months of this year, there were over 100,000 asylum applications, and it's estimated that there will be over 150,000 by the end of 2023, which is a new record. The report points out that the Mexican Commission for Refugee Assistance budget for 2024 is only 51 million pesos (around 3 million USD) and represents a modest increase of 1% compared to that of 2023, but is 8.2% less than the budget in 2020.
Furthermore, it reveals that the budget assigned to the Commission for Refugee Assistance for 2024 is significantly less than the budget allocated to the National Institute of Migration, which focuses on arresting and deporting migrants.
The costs of illegal immigration
More restrictive measures intended to make illegal immigration harder, reduce or erradicate it have resulted in unsuccessful alternatives that expose migrants to more dangerous and vulnerable situations.
On October 12, 2023, a group of Cuban migrants traveling through Guatemala illegally towards the US were involved in a serious traffic accident in the Ocos municipality, in the San Marcos Department. The vehicle they were traveling in overturned and caught fire, which resulted in the death of a woman and left 14 others injured, including two children aged 4 and 6.
Four days later (October 16th), there was another accident in Honduras that left three Cubans injured. The vehicle was heading towards the Guatemalan border and was carrying approximately 60 passengers. The accident took place in Santa Rosa de Copan, in the Copan Department, when the bus fell into a river, according to initial reports. The accident left four fatalities and twenty people injured, mostly Venezuelans.
Between 2020 and 2023, the project "Migration: a life or death decision" recorded a total of 171 Cuban migrants dead and 508 gone missing, 107 and 295 of whom were identified, respectively.
The growing number of Cuban migrants to the US and the crisis of asylum applications in Mexico are humanitarian challenges that require an effective and empathetic response. Record numbers and upward trends in migration flow underline the importance of approaching the crisis in the best way possible.