Nicaragua's Business Executives Meet Wednesday Amid the Crisis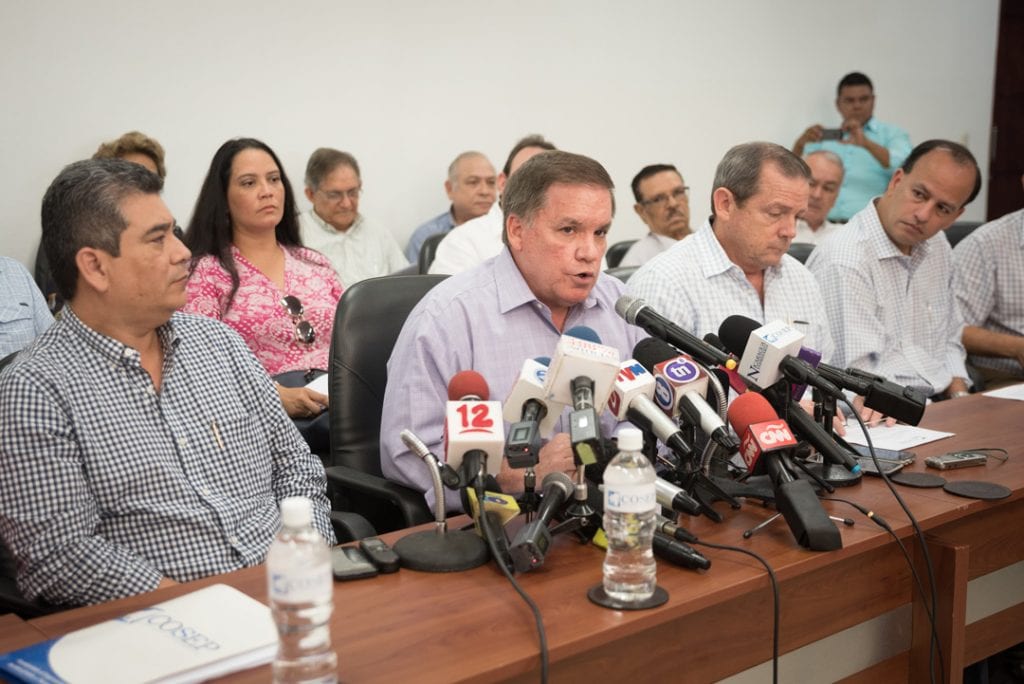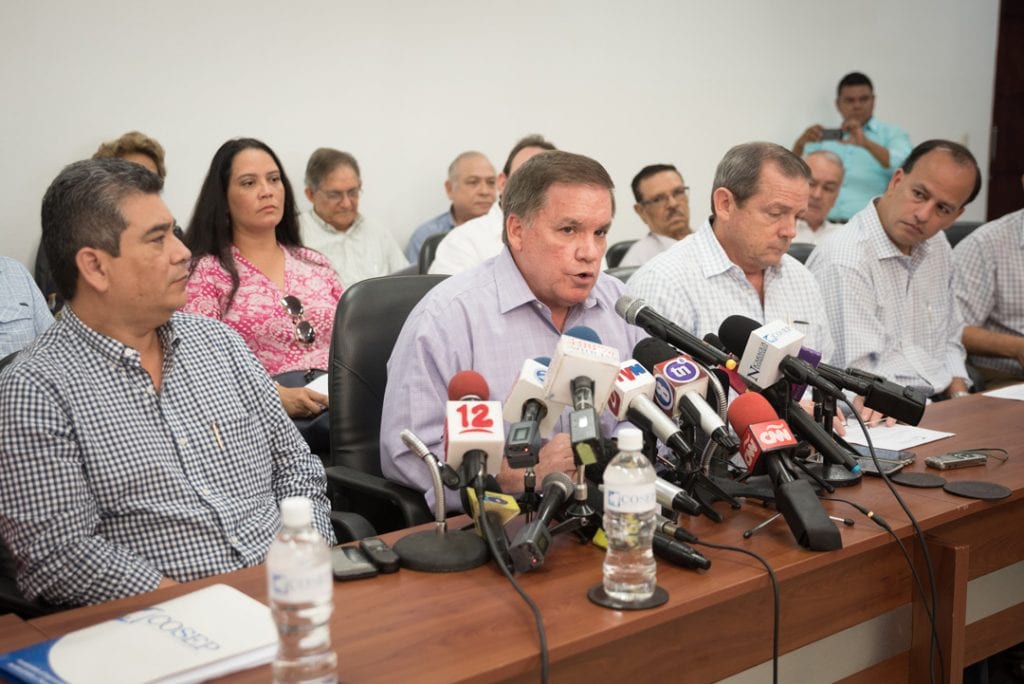 Without a political solution there is no economic agreement: "A pact under the table will be suicidal"
Business assembly this Wednesday: COSEP and its advisors: AmCham, Funides, prominent executives and young entrepreneurs.
By Ivan Olivares (Confidencial)
HAVANA TIMES – Entrepreneurs from Nicaragua's private sector will hold an important assembly next Wednesday, December 12th in Managua. The executives are expected to present a message to the nation including their analysis of the current economic reality, and address the dire consequences of maintaining the status quo, for those who believe the country can return to normality even if there is no political agreement.
"It is a meeting of the private sector to analyze the situation 240 days from the beginning of the crisis, and present the perspectives for 2019 from the 27 chambers affiliated to the Superior Council for Private Enterprise (COSEP), and other invited sectors," explained Jose Adan Aguerri, President of this business association.
The meeting will take place two weeks after a statement from the US State Department, which states that "now is the time for the private sector to make their voice heard in support of democratic reforms and an end to violence."
"Those who remain silent or are accomplices can face significant consequences; likewise, all Nicaraguan government officials and private sector actors who continue to help and instigate the repression of the Ortega regime, could be subject to sanctions," the statement added.
Even though the US government warning has generated concern among business people, exacerbated on social networks due to the silence with which they have been received, the president of a chamber affiliated to COSEP told Confidencial: "I don't see that the threat is against us, but against the Sandinista entrepreneurs. It is said that sanctions against some emblematic companies of Ortega supporters are coming," he said.
In the meeting on Wednesday, businessmen want to declare publicly what it means from the economic, social and political point of view, that the country continues without achieving a political solution, although they do not rule out the possibility of presenting a political pronouncement.
If they do it, this document should represent the consensus of the COSEP chambers and their advisors—representing big capital—as well as the American Chamber of Commerce of Nicaragua (Amcham) and the Nicaraguan Foundation for Economic and Social Development (Funides).
The chambers are discussing with their affiliate organizations, the proposals that will be discussed in the assembly, while the expectation remains that the members of the big capital will issue their own pronouncement before the set date.
As happened in the days after the United States sanctioned Rosario Murillo and Nestor Moncada Lau (when AmCham executives discussed the drafting of the document with which they would react for several days), it is known that big capital is discussing the convenience of issuing a public pronouncement, as they did at the end of May.
On that occasion, the businessmen Alberto Chamorro, César Augusto Lacayo, René Morales Carazo, José Antonio Baltodano, Jaime Rosales, Carlos Pellas Chamorro, Ernesto Fernández Holmann, Miguel Gómez, Ramiro Ortiz, Juan Bautista Sacasa and Jaime Montealegre, as well as the executives of AmCham, the Presidents of COSEP, FUNIDES AND ASOBANP, and the heads of the COSEP chambers, signed a letter to urgently consider "implementing the necessary reforms to allow early elections to be conducted in an orderly manner and with a renovated Supreme Electoral Council."
Meeting with Ortega would be suicidal
Despite that expectation, there are sectors that interpret the silence of the country's wealthiest business people, as a sign that perhaps they are thinking of asking for a meeting with Ortega to tell him that his time is over and it is time to seek an exit, while others believe that if they met with Ortega it would be to make a pact with him.
Alfredo Marin, former President of the Chamber of Industries of Nicaragua (CADIN), believes that both alternatives would be "suicidal." Especially, after the last "warning" from the State Department.
"The possibility of that happening (a pact under the table) is of minus 10 thousand. They have not met with Ortega, and do not intend to do so even in the next twenty years," said Marin, recalling that these are entrepreneurs who amassed the bulk of their great fortunes outside Nicaragua.
"They are intelligent men, who would not think about holding a dialogue under the table, but neither would they go and bang Ortega's table," he said.
His reasoning leads him to note that if Ortega is calling the bishops "murderers", and attacking his own brother; if the death toll is close to 500, and there are some 4,000 injured, it is "because all sense of proportion has already been lost. Whoever thinks that big capital will go and bang the table, is not seeing the events with clarity," he said.
One of the advisors of COSEP, who spoke with Confidencial on the condition of not revealing his name, ruled out any possibility that businessmen would talk about anything with Daniel Ortega, "because we have not communicated with the presidency for some time. Big capital wants democratic institutions for many years, and make the middle class grow," he argued.
For his part, an executive of AmCham that also preferred anonymity, recalled that "last week, the private sector released a statement that was very good," so he invited to "be attentive to what may happen in the coming days," admitting that "different hypothesis, paths and possibilities are being discussed, but nothing is certain."
The president of a chamber associated to COSEP characterized "those entrepreneurs who have more than a billion dollars, as people with big egos, who will not go and beg to Ortega," but neither will they risk their fortunes confronting him.
No to a bloody "normality"
The manager of another of COSEP chamber, who shared his opinions requesting that we do not reveal his identity because he is not authorized to give statements on the subject, said that "I have no indication that there is any negotiation with the Government."
On the other hand, he said that he does know that businessmen are analyzing the role that each of them plays personally and as an association, in the different scenarios that can be presented to them, so that if it happens, they can react with a cold head and without emotions.
How should they react if their workers go on strike, should they be fired? And, if people go to shopping centers to demonstrate, as we saw happening, should they call the Police? He questioned.
"The private sector is concerned about its public image. That is why I do not see any possibility of meeting with the government at any level, not even to pressure it to leave," beyond the need of some companies, to have to resort to different State agencies to carry out necessary activities to continue operating.
This administrator said that if the private sector needed 72 hours to present in a statement their position on the US sanctions, it was because "the text had to be passed through many filters, until an agreement was reached."
When referring to the popular demand repeated a thousand times in social networks for the "COSEP to define itself," this association leader believes that in some way that has already happened, since this business organization knows that it cannot sacrifice human rights, freedom of expression and mobilization, etc., in the name of recovering the "normality" offered by the Government so that they can continue producing.
"We are clear that we cannot allow ourselves to be manipulated so that the Government can pretend that it has already achieved "normality," as they proclaim in their speeches and in official media outlets, he explained.
"We have to renew a broad manifesto in the face of the current moment." Instead of the big capital issuing some pronouncement days before COSEP does the same, "I would wait for it to be done jointly, because otherwise, how could we be sure that both are thinking the same? He questioned.
Wednesday's Business Meeting 2018, which evokes "a prosperous Nicaragua with justice, democracy and security," will be held at the Intercontinental Hotel at Metrocentro, "in memory of Jorge Salazar and Arges Sequeira."