Preserving Cuba's Rumba Traditions
"Recommendations or certificates mean little here. What we want is for people to play good rumba."
Regina Cano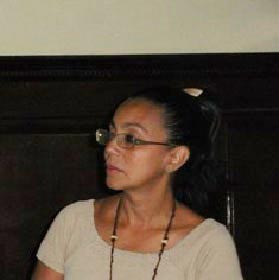 HAVANA TIMES — Cuba's En Clave de Rumba ("Rumba Rhythms") project connects people who are seeking exposure for the genre in Cuba, people with many years of experience, some of whom have never achieved recognition as rumba musicians and for whom this music is their lives.
One of the main organizers of the project, musicologist Cary Diez, tells us about the initiative.
Rhythms…
"Here, we gather information and testimonies whose experiences are recorded only in their memories.
The idea stems from the need to collect real information from the people who had these experiences, and from the absence of books, studies and theoretical materials on rumba, understood as a broad phenomenon with a specific social dynamic, the one caught sight of at street level, where the rumba culture gives rise to a sense of belonging, through a movement that takes place in the humbler sectors of the population and a specific lifestyle and way of thinking that hasn't yet been studied in depth.
We've exchanged information with people. Sometimes, you come across people with experience who tell you something, and you compare this to other testimonies to complete the account.
The project is sponsored by the Musicians' Association of the Association of Cuban Writers and Artists (UNEAC). It is coordinated by the Cuban Music Research and Development Center. In its two years of existence, the project has drawn rumba musicians and collaborators like Isabel Reinoso."
Rumba Music in Cuba
"We are always looking for people from other provinces so as make the project more open. Even though Havana and Matanzas continue to be the leaders, there is a nationwide rumba movement that needs to be exposed.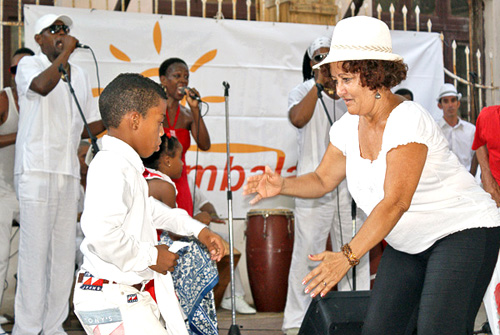 There's an important rumba movement in Cienfuegos, where there are more than eight rumba bands and a great many composers and young musicians somehow connected to the genre. Through the project, we've delved into the history, from the Puerto to the Panteon de Gil, the different Afro-Cuban religious associations, and important families that promoted and advanced rumba music.
In Matanzas, you have the Calle, Mesa and Villamil families. In Cienfuegos, theirs is the Entenza family. Gregorio Hernandez, whom people affectionately call "El Goyo", one of the founders of En Clave de Rumba, is a respected rumba expert and musician from Cienfuegos who maintained ties to this family, because of the music and his religious affiliation.
There are lesser known rumba movements, like those in Ciego de Avila, in a neighborhood known as "The Zone". The great Cuban rumba musician Malanga used to perform there, and that's where his funeral and burial took place. There, we've also witnessed the birth of "Rumbavila", a project sponsored by UNEAC which maintains strong ties to our own project.
We also went to Guantanamo, to Loma del Chivo, known for its Tumba Francesa and Changui traditions.
We came up with the idea of drawing up an inventory in Palma Soriano, where Jesus "Asere" Martinez, founder of Ireme and a promoter of rumba music and Afro-Cuban cultural practices, once lived.
The Casa del Caribe in Santiago de Cuba, linked to the province's annual Fire Festivals, is a place where street rumba musicians regularly meet and perform and where the more popular conga dances take place.
We contacted rumba musicians from Cardenas, Pinar del Rio, Villa Clara, Sagua la Grande, Lajas, Palmira and Isla de la Juventud. We've worked with bands from the Patio de Tata Guiñes. We've also worked with Ingenio de Alava, from Matanzas, and bands such as Los muñequitos de Matanzas, Afrocuba, Los Reyes del Tambor, Rumbatimba and Columbia del Puerto.
We've been exposed to different trends and traits that have arisen from migratory movements within Cuba. You see differences between Camaguey and the eastern end of the island, influenced by Haiti and Afro-Caribbean traditions. There is a diaspora both outside and inside Cuba."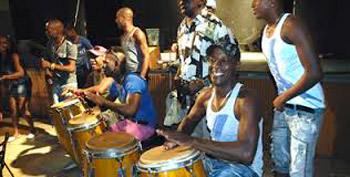 Visits / The Diaspora
"We've watched a number of materials which document how important the genre has become in New York, how it has helped unite and integrate the Afro-Latin community there. We also saw a documentary on rumba music in Paris."
Germany's "Fun Fun" group and promoters of Afro-Venezuelan drum traditions paid us a visit. There are areas on the Atlantic coast of Central and South America where these traditions have been preserved. The director of Herencia, Manuel Morena, Pepe Peña from Pepe y sus Tambores, William Hernandez, percussionists, drum players and religious personalities from different parts of Venezuela were also here.
World Heritage
"The project has allowed us to do research on the current situation of rumba music, to look for materials that shed light on the origins of the genre and the historical factors that shaped it, musically and anthropologically speaking.
En Clave de Rumba contributed greatly to the documentation submitted to declare rumba music Cultural Heritage of the Cuban Nation. Now, we are working on the documentation needed to have the genre included in UNESCO's Oral and Intangible Heritage, in conjunction with the Afrocuba, Afroatenas and Timbalaye projects.
We want to demonstrate that rumba is more than a musical and dance phenomenon, that it has become one of the essential components of Cuban identity and a form of expression for many people around the world, that it spiritually links Afro-Cuban culture and the Afro-Caribbean diaspora. We want to record testimonies of its history so as to guarantee its continuation and preservation in the future.
The Origins and Beyond
"During colonial times, there emerged, not an African or Spanish culture, but a uniquely Cuban identity. This identity began to be reflected in the literature and pictorial representations of the time. We begin to see forms of expression with roots in the vernacular theatre and folk literature, and stage performances with a more clearly defined cultural identity, as well as rumba performances following the abolition of slavery.
A rural and urban population made up of former salves settled in tenements and shanties that grew in the port area, where most of the slaves had labored. There were more jobs for these poor, black and mixed raced populations in the cities. In rural areas, one found agricultural populations that were inactive for the many months after the sugarcane harvest and moved from one province to another. All of this led to the emergence of a peripheral culture that grew closer and closer to rumba traditions.
In addition to African culture, this mixed genre has traces of Hispanic, flamenco, Afro-Caribbean and ballroom dance traditions. We must also stress the importance of drums and percussion: to play rumba rhythms, people used hand instruments, work tools or things they had at home, anything at hand. They played it in public spaces and tenements, where they would gather in their free time.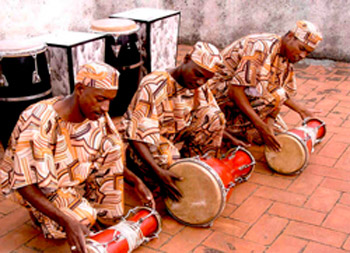 The music starts to change over time and the defining elements of the genre begin to emerge at the end of the 19th century. In contrast to son, which originated in Cuba's east, rumba spread out from the western end of the country. Its form as a genre was gradually defined in the first decades of the 20th century.
In the mid-1920s, it began to be played on the radio, through records and at clubs and cabarets. A somewhat stylized version of rumba was used in Cuban and Mexican cinema at the time. Turned into an exotic show, it lost some of its essence, but it continued to grow and managed to preserve its identity, becoming a form of entertainment, the joy of gathering. It draws as much from boleros as from son and incorporates many Afro-Cuban rituals. It is performed at religious ceremonies, family festivities and social gatherings."
After 1959
"This is a somewhat different stage, where we see a greater degree of socialization. Many promoters of Afro-Cuban traditions were able to find employment at the National Folklore Ensemble or secure salaried work which consisted in the training of institutionally recognized ensembles.
Despite the work of aficionado movements and cultural centers, many prejudices remain in the form of racial, economic and even religious discrimination. The rumba movement has had to endure all of this, but Cuba's cultural policies in this connection have been geared towards preserving the tradition. Rumba bands have recorded albums…but an immense number of other bands remain unknown. We've had spaces for rumba music, like Sabados de la Rumba, the Callejon de Hamel and the Peña del Ambia (a space which has been promoting music talents for 30 years now)."
Rumba Today
"We now have photo albums, an iconography. Many musicians are no longer with us, didn't get to record an album or appear in a documentary, or they did and never got to see it. There's been an unforgivable degree of neglect in some cases. This is why we felt it was so important to record the experiences of people like Maria Teresa Linares, Rogelio Martinez Fure and the research done by the Fernando Ortiz Foundation.
Through our project, we try to put together this vast mosaic, guarantee that young people and others who are interested in these issues have a place where they can exchange knowledge, using new means of communication and people's positive energy to preserve these traditions. Many people can contribute to this today.
We've had the support of Eduardo Data Dielli ("Rolly"), from the Radio Metropolitana station, Julia Mirabal, from television, Pepe del Mar, from Radio Cadena Habana, the La tumba no es como ayer program, aired on Metropolitana, and others.
The fact rumba music was declared part of Cuba's national heritage shouldn't mislead us into thinking we have official recognition.
It should serve to make us more committed, make us aware that something can be recovered every day if we take on the responsibility of preserving our traditions."