Reuniting with my "family", 36 years after Nicaragua's Literacy Crusade
"My lovely child," Doña Francisca says, kissing me, while I snuggle into her arms. "Juan – look! Gravielita's here!!"
By Gabriela Selser  (Confidencial)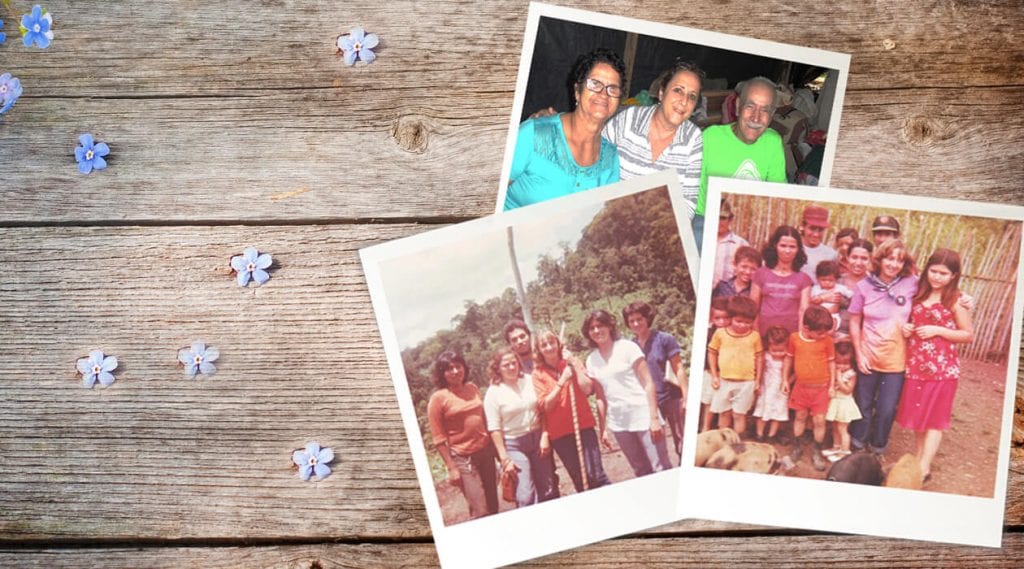 HAVANA TIMES – July 9, 2016: it's a Saturday, and it's raining as I begin my trip North. I'm headed for Waslala in search of the family I lived with and taught to read 36 years ago as part of Nicaragua's National Literacy Crusade in 1980.  I haven't seen my rural parents in a long time, but we've spoken on the phone.  I've also reunited with a number of their sons, daughters and grandchildren – many of them now professionals – by navigating through the winding by-paths of Facebook.
I'm carrying with me a white paper copy of my book "Banderas y harapos", (Flags and rags) that will soon be in print.  Hopefully doña Francisca and don Juan can read it and come down to Managua to accompany me in the book-launching ceremony I think, while a beautiful landscape of fog and blue mountains once again parades before my eyes.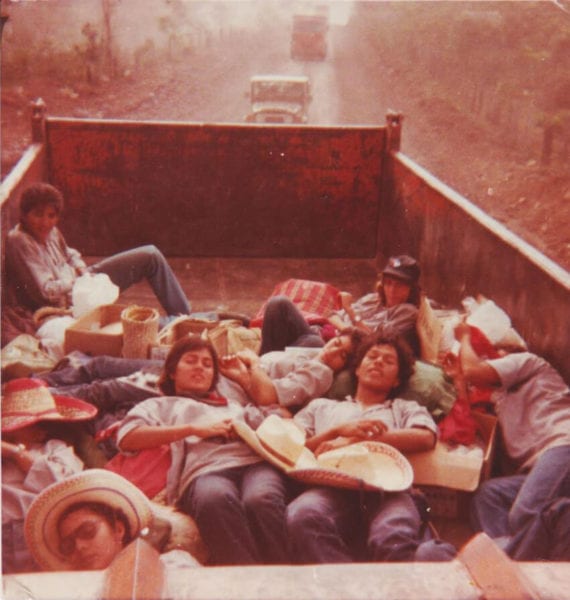 We leave behind the city of Matagalpa and begin a journey of nearly 120 kilometers to the foot of the Isabelia mountain range which runs along the border between the departments of Matagalpa and Jinotega.  The landscape impels us to stop and take pictures of the impressive rock mass of Peñas Blancas with peaks rising to 1,700 meters; on its slopes nearly naked of trees, the bean fields extend voraciously upwards.  Man as plague…
These hills crowned with clouds form part of Bosawás, the 8,000 sq. kilometer biosphere reserve that, according to environmental scientist Jaime Incer Barquero, will have disappeared within 15 years if logging and the pitiless and brutal sale of wood aren't immediately halted.
After passing El Tuma-La Dalia, a well-known "mountain port", we cross through Rancho Grande, a municipality that looks as poor today as it did three decades ago.  A little later the pavement ends, giving way to a tortuous macadam road eroded by the rain.  The sharp-pointed stones poke out menacingly beneath the tires and force us to reduce our speed to a minimum.
The roads of the literacy crusade
The heavy truck that brought us to these splendid mountains traversed these same roads that afternoon in March 1980, one day before my nineteenth birthday.  We were sleepy lumps bouncing against the cold floor.  Adolescents, full of joy, everything made us laugh and we believed we owned the world.   We sang, "Josefana Va" [a song by Luis Enrique Mejía Godoy which describes a young girl going off to teach literacy in Nicaragua's remote Atlantic coast region] without knowing the meaning of all those words from the countryside: cayuco … pipante … pepena … socolar.  I only knew that girl was going to teach people to read and write – like us!
I would return to that zone one year after the Literacy Crusade to visit my family, and I'd return again in 1984, when – now a journalist – I was assigned to cover a military operation of the legendary "Simón Bolívar" Irregular Combat battalion in the jungles of Cerro Verde, Cerro Blanco and El Algodón.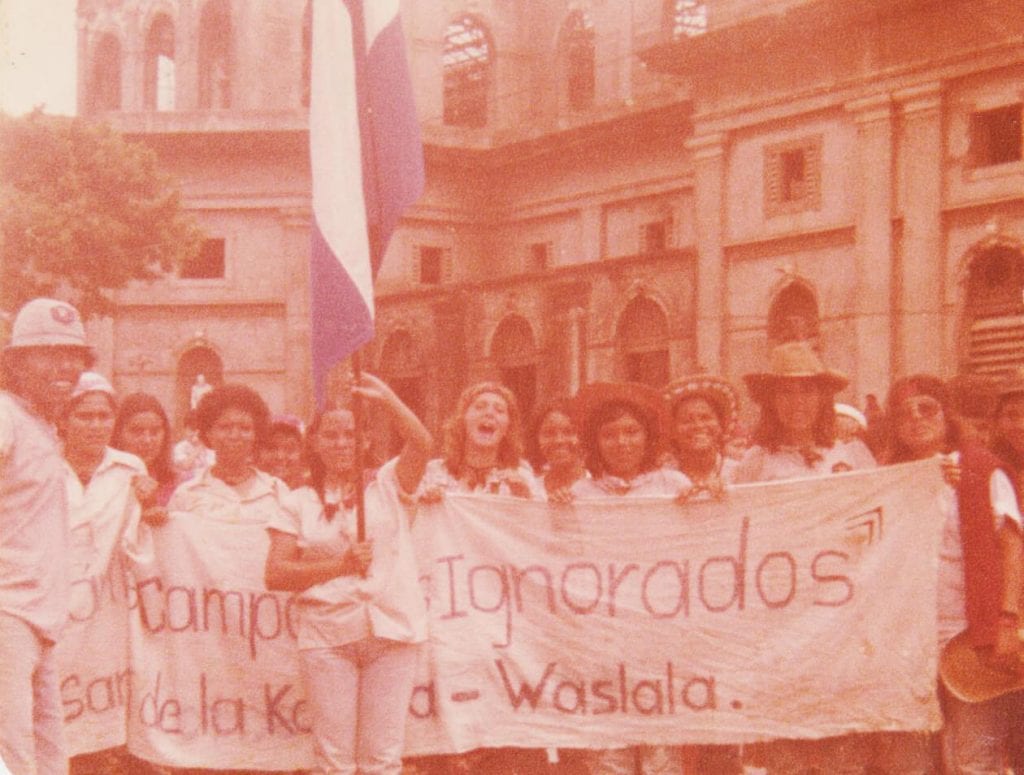 That latter afternoon, on board an MI-8 Sandinista Army helicopter that was also carrying the dead and wounded, I could make out from the air my beloved community of San José de las Casquitas, reduced to ashes.  Happily, the González Aráuz family was safe, living in the town of Waslala.
In 1980, Las Casquitas – as we called it for short – was the site of the farm called "Paradise" where doña Francisca Aráuz and don Juan Ramón González Zeledón were raising their nine offspring. I was the brigadista [mostly teenagers trained in basic pedagogy and mobilized to live with families in the countryside while they taught them to read and write] that chance had assigned to them, and they accepted me without hesitation as a tenth daughter during the six months that the educational campaign lasted.  In the course of that time, I taught my parents and four of my new siblings to read and write.
For all of them, I became "la Gravielita" (little Gabriela), the one who spoke with a strange Argentine accent, who was scared of bugs and who gullibly fell for the joke of her fellow squadron members when they told her that the large meat-and-rice stuffed Nicaraguan tamales known as nacatamales grew on trees, little strings and all.  The same one who dared to ask in the weekly brigadista meeting why the seven pigs of the household waited smiling on the path for her, wagging their tails while she went to do her business in the bushes…
Indeed, don Juan had a lot of work to do: he taught me to ride a mule, to split logs for firewood, and to calculate the time as he did, using nothing but the position of the sun. Smiling mischievously, he would strike his right Index finger to his left wrist as he gave the hour, although there was no watch to be seen there.
He also knew how to console me, as my own father would have done, that morning when I fled the farmhouse crying after seeing Nina, the oldest sister, sacrifice a hen to cook in a soup.  For that reason as well, he appeared some days later bearing "Revolución" on his saddle, a hen with silky feathers and a dizzy way of walking that let me train her as docilely as a dog.
And when the radios began to broadcast news of the death of literacy teachers in the countryside at the hands of roving bands of former members of Somoza's National Guard – Georgino Andrade was the first brigadista to be assassinated on May 18, 1980, in a rural region of Chinandega – don Juan understood my fear and his voice was there to boost my confidence: "Look here, gal – see all those machetes behind the door? I want you to know that if someone comes to harm you, they'll have to kill me first before they could ever touch you…."
Now I travel along these roads as I did then, and our vehicle slowly crosses over narrow cement bridges spanning rivers with names of women: Tuma…Yaoska…Sofana…Iyas…Zinica – rivers that are tired from so much drought, that are struggling to feed themselves with the first rains of this year.
The spectre of the war
A faster pick-up truck passes us on one side with a man standing in the back, armed with a portable rifle and with a pistol at his waist.  What's that?  We comment on the fact that he must be some farmer's private bodyguard, and that surely the vehicle is carrying the workers' pay.  There are no police or army members to be seen in this zone.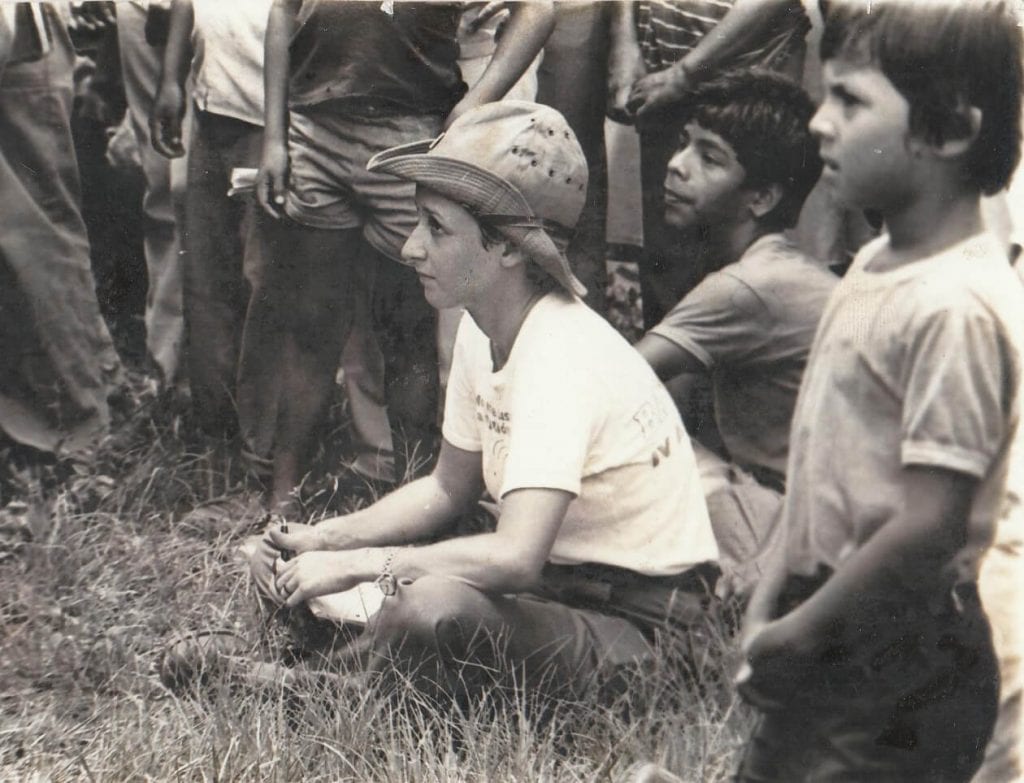 "It's because there are some bad people running around here," we're told by a passenger we picked up along the way – they're not big groups, but, they do carry out armed assaults.  Not long ago they robbed a whole bus full to the gills with people, and if they see a strange vehicle with Managua plates, they lie in wait to stop it…"
The pick-up pulls ahead of us along the uncomfortable carpet of sharp stones.  The man in the back looks to the right and left, drilling his eyes into the trees and around each bend in the road. "He's edgy," someone says.  And I once again feel that cold sweat on the hands; once again the lump in my throat: I see myself traveling down the winding roads of Macuelizo  or Susucayán back there in 1985.  I'm invaded by the same fear I felt that night when we had to cross the then indomitable Coco River near Quilalí in a jeep from the FSLN newspaper Barricada that had already been "marked" by the contra's "September 15" radio station.  Due to terror, or maybe just plain stupidity, photographer Carlos Durán and myself had tied ourselves with rope to the jeep's seats, thinking ingenuously that we wouldn't drown that way if the river dragged us…
Back in the present, a sign on the right invites us to turn northeast: "Boca de Piedra (Stone mouth) Ecological Park" it proclaims and an arrow points towards the mountain where Carlos Fonseca fell in combat in 1976.  There's still a ways to go before we arrive.
After three hours, we're crossing into Waslala, today an immense city bursting with commerce and farmers on horseback.  We continue on along a steep road still covered with those hateful stones.  Now we're going on to Waslalita (little Waslala), a small, silent settlement along the route that leads to Siuna. Don Juan and doña Francisca moved there a few months ago and with the help of their children and grandchildren they've built a house at the end of the street. "This is love," I think when my back reminds me that I'm not 20 anymore and that this trip is really wearing.
"Grabielita's come!"
Waslalita doesn't have a welcome sign… nor a hospital or bank.  It's nothing but a long dirt road with houses on both sides, identical to its sister Waslala 36 years ago.  Under a sun that weighs on us like lead, I take a deep breath with the joy of having finally arrived at the end of the earth.
And finally, the long-awaited moment: doña Francisca comes out to meet me and strokes my hair like on the first day. "My lovely child," she says while she kisses me and I snuggle into her arms. "Juan, look, Grabielita's here!" she exclaims and my papa comes slowly out towards the street.  I stand there observing him while hugging to my chest the book on white paper that holds the tales of those wonderful years.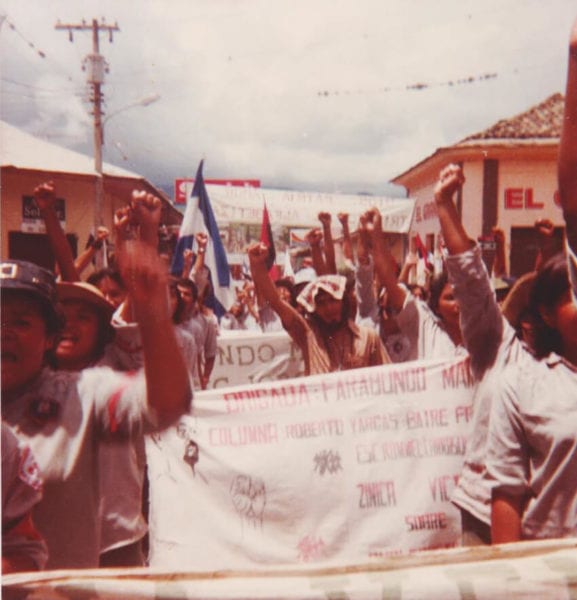 Don Juan is no more that strapping man stretching his mustache while he laughs in the photos from my old album; the one we would see coming back from the fields every afternoon on his spirited brown horse, his face burnt by the sun and his broad shoulder bearing sacks of corn.  It's an old man that's smiling at me, knowing that I'm going to run to him.  Under his embrace, now a fragile one, I close my eyes in order not to let all the memories escape. I dry my tears with the palm of my hand and I note that he, too, has a few.  We laugh. "It's because of all the dust," I say to cover up my emotions. And, as always, he consoles me, "Don't cry my little girl, can't you see that we're finally face to face with each other?"
Flags and rags
This story forms part of the memoirs of journalist Gabriela Selser, literacy teacher and war correspondent for the Barricada newspaper in the decade of the 80s.  Her book Flags and rags/stories from the Nicaraguan revolution will be officially launched on Thursday, September 8, 2016, at 6:00 pm in the "César Jerez" Hall of the UCA. The event is open to all.
Writer Sergio Ramírez and psychologist Martha Cabrera will participate in the conversation about this book and singer/composers Norma Helena Gadea and Luis Enrique Mejía Godoy will be present with their music.  We invite you to attend.