Roberto Rivas' Little Palace in Madrid
On December 21, 2017, while the US Treasury Department was sanctioning Rivas, the mortgage payment on the 11 million dollar property was registered.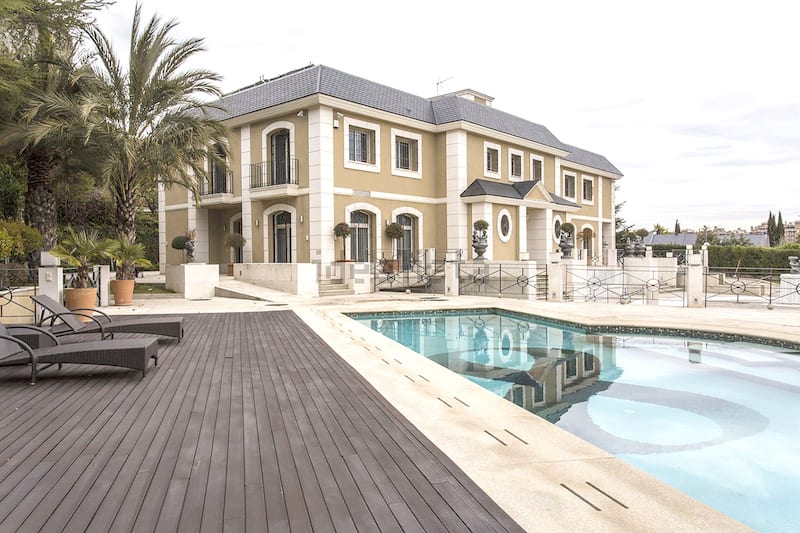 By Maynor Salazar and Asier Andres (Confidencial)
HAVANA TIMES – In the street known as Machaquito 3 in Conde Orgaz, a very upscale residential area of Madrid, Spain, a cream colored little palace has been set up. Measuring 16,630 sq. ft. (1,545 sq. meters), the property has been valued at 9 million Euros, approximately US $11.13 million dollars. This mansion is the home residence of the company known as Inversiones Generales STINRO SL, a company personally owned by Roberto Rivas, president of Nicaragua's Supreme Electoral Council. Last December, Rivas was sanctioned by the United States Treasury Department for corruption, electoral fraud, and human rights violations.
The house is in a privileged location, providing him with a spectacular view of the city, in addition to a unique privacy, in a neighborhood populated by superstars from the global sports world. The real estate consulting firm Gilmar describes the property as an "independent chalet" with a total of seven rooms on three well distributed floors connected by an elevator, within a protected estate under the strict codes of a security system.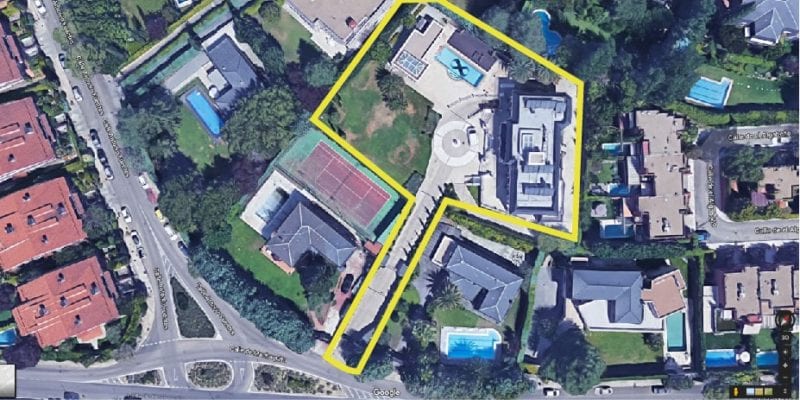 According to information from the Spanish business's office, Rivas' company – Inversiones General STINROL SL – is administered by Stephanie Josephine Rivas Delgado and Indira Maria Rivas Delgado, his daughters. Along with the sanctions imposed last December, Rivas was also included in the Office of Foreign Assets Control's (OFAC) blacklist that includes names of drug traffickers, international criminals or terrorists.
Rivas' daughters registered the Machaquito 3 residence as the home of STINRO SL a little over a year ago, on March 3, 2016. Their company began with a capital base of three thousand Euros. In theory, the company had to present its accounts from that year to the commercial registry before June, 2017, but in fact they have not done so. This doesn't mean that they haven't filed their tax returns; rather, that they didn't fulfill their obligation of reporting their activity to the registry. Such a report is obligatory in Spain, but not doing so doesn't represent a grave offense.
Rivas' company is a kind of commercial business where the responsibility is limited to the capital accrued. As such, even if it acquires debt, the personal estate of the members would remain unaffected. In other words, Rivas' and his daughters' assets are protected.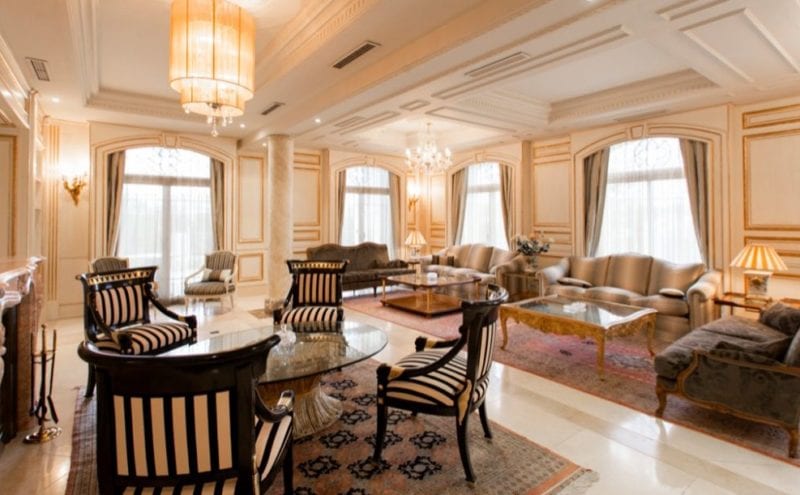 The objective of the STINRO SL Company is to be a holding company, that is to constitute or participate in other companies, both Spanish and foreign, as a member or shareholder, whatever their nature or objectives, via the subscription or acquisition and holding of shares. It also lends financial services, from the administration and representation of businesses, up to the buying and selling of land, farms, urban dwellings, condominiums, apartments and general real estate.
A neighborhood of millionaires
The Conde de Orgaz neighborhood is located northwest of Madrid's center, close to the Madrid-Barajas airport and some twelve minutes from the Santiago Bernabeu stadium. This residential zone is home to luxurious mansions surrounded by extensive green areas:
The neighborhood is near the Avenida de las Americas, a street which serves as one of the quickest entrance points into the city, and also offers proximity to a transport interchange or transit center. There's a security service that operates 24 hours a day. It's a nearly impenetrable residential area.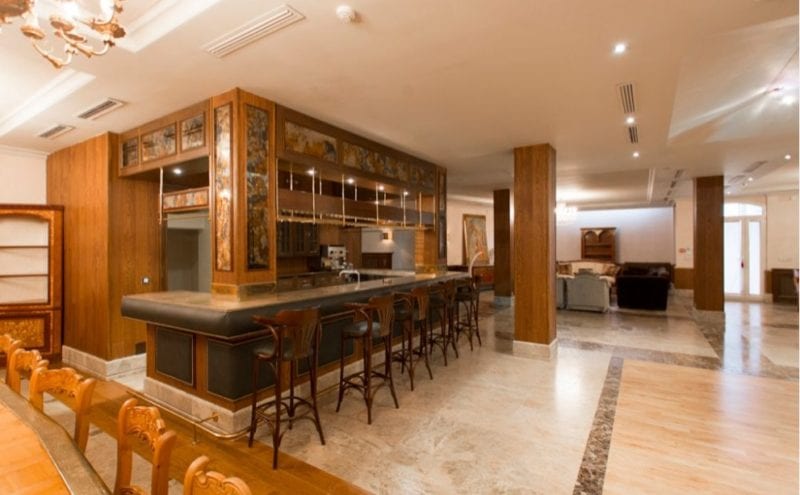 Given the Conde de Orgaz' proximity to the Santiago Bernabeu stadium – home of the Real Madrid soccer team – several of the team's players have bought homes here in the Rivas' family neighborhood. Nonetheless, while the Supreme Electoral Council's magistrate has an income of some US $60,000 annually as a Nicaraguan public official, the stars of the Real Madrid team, like their current technical director Zinedine Zidane, earn a net salary of some US $6.8 million yearly. In addition to Zidane, others who have had large mansions in Rivas' neighborhood include the mythical Spanish soccer forward Raul Gonzales Blanco, who debuted with the club in 1994, and the Portuguese retired midfielder with the Real Madrid team, Luis Figo, who lived in the area with his wife.
Last year, one of the magistrate's sons, Roberto Rivas Delgado, well known in Madrid, San Jose and Managua for his ostentatious millionaire's lifestyle and his extravagant spending habits, posted a photo on Facebook in which he appears posing with Luca Modric, Real Madrid's midfielder, in one of the stadium's Skyboxes.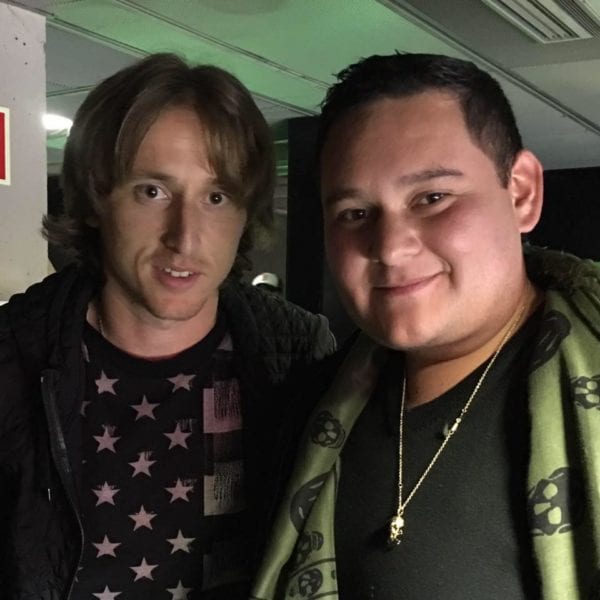 The mansion where STINRO SL is located occupies a terrain of 3,092 sq. meters with 2,600 sq. meters of garden, and includes a reception area for people and vehicles, a pavilion for guests and for relaxing, a pool, and a service area independent of the main house. It's a chalet whose monthly rent would be at least $14,800 dollars according to information available on idealista.com, a website specialized in rentals and real estate sales.
According to Spain's business registry, the chalet belongs to Lucia Burgos Arenas, a businesswoman who manages other businesses in that country. However, last December 21, the same day on which Robert Rivas received the US sanctions for corruption, a mortgage payment through March of this year was registered. That is, very soon other people may become the owners of the house.
The mortgage document, available in the Property Registry of Spain, was prepared by the notary Carlos Jose Entrena Palomero and is registered as number 2118. It doesn't specify the amount of the mortgage, whose expiration date is registered for March 19, 2018.
"The art of the good life"
A video made by the real estate consultant Gilmar provides a detailed look at this little palace constructed to include 16,630 sq. feet, three floors and seven bedrooms.
To one side of the pool is a small room well furnished with three sofas, two tables and some chairs. The view is stunning; you wouldn't know whether to stay and relax here, or to return to the pool. Whether it's hot or cold, you need only regulate the thermostat to remain comfortable.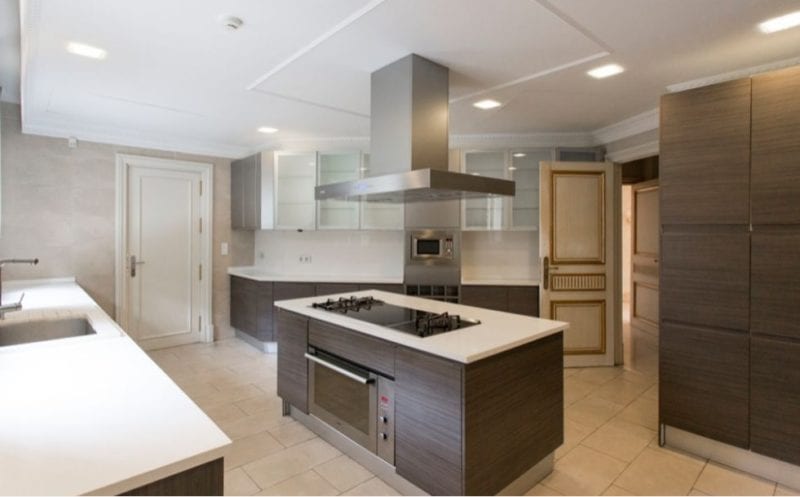 On the lower floor of the chalet, the comfort increases. Visitors can wait on a sofa illuminated by a candelabra reminiscent of a period novel. A short distance away is the living room. This part of the house offers more candelabras, delicate lamp fixtures placed beside each piece of furniture. It's an ideal place for parties or family dinners.
The dining area seats 14. There's ample space for a buffet or to fit another small table. The view is still spectacular. A passageway leads to another of the most inviting areas of the house: the kitchen. The broad space between shelves and the good lighting leave no room for error when preparing the food.
The bedrooms are spacious: large bed, night table, two armchairs, a candelabra that chases off the darkness of night, and a view of the pool. Another two beds would easily fit, but that would ruin the monumental design of the mansion. One thing is noteworthy: there is no television.
Each bathroom has an elegant wide, white bathtub. There's a bathroom attached to every room. The space can't even be compared to a prefabricated house like the ones that the urban planners in the country offer. This part, and the rest of the house is the art "of the good life."